Canada's oilsands industry may find itself fighting with the U.S. — its own largest customer — for a share of a shrinking oil market within four years.
According to research released this week from Imperial College London and the Carbon Tracker Initiative (CTI), demand for oil and coal could stop growing as soon as 2020, thanks to falling prices for solar energy and the rapid growth of electric vehicles (EVs).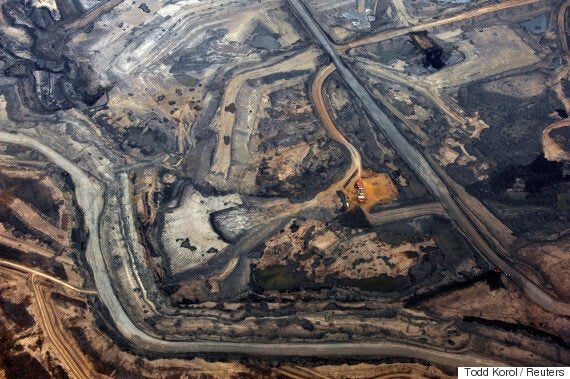 The report notes the price of solar power cells has fallen by 99 per cent in the past 40 years.
"Electric vehicles and solar power are game-changers that the fossil fuel industry consistently underestimates," said Luke Sussams, a senior researcher at CTI. "Further innovation could make our scenarios look conservative in five years' time, in which case the demand misread by companies will have been amplified even more."
Canada's government and oil industry have shown little sign they are adapting their oil production forecasts to account for this possibility. Neither have adjusted their forecasts to account for the Paris climate accord, the Canadian Centre for Policy Alternatives noted in a recent report.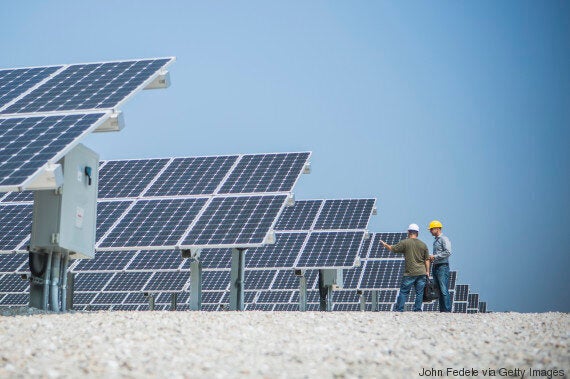 The Canadian Association of Petroleum Producers predicts that Canadian oil production will continue to grow beyond 2020 at a similar pace that it has grown over the past decade. It sees oil output rising about 15 per cent from 2020 to 2030, to 5.54 million barrels pay day.
By contrast, the CTI report estimates that fossil fuel growth could end as soon as 2020, and could lose 10 per cent of market share within a decade. Not preparing for such a scenario could have major costs, the study warned.
"A 10 per cent shift in market share can be crippling for incumbents, such as the … near collapse of the U.S. coal sector," the report noted.
Meanwhile, a new survey of analysts from Bloomberg predicts the U.S.'s oil exports will jump significantly this year, to around 800,000 barrels of oil per day, from around 527,000 barrels daily in 2016.
Analysts say the Trump administration's pro-oil stance, coupled with higher prices that are fuelling more drilling, will spur the jump in exports.
The U.S. had a ban on the export of oil for decades, until 2015, when the Obama administration dropped it in the wake of a boom in U.S. shale oil production.
According to the U.S. Energy Information Administration, U.S. oil production will reach 9 million barrels of oil per day this year, compared to Canada's roughly 4 million barrels per day at present.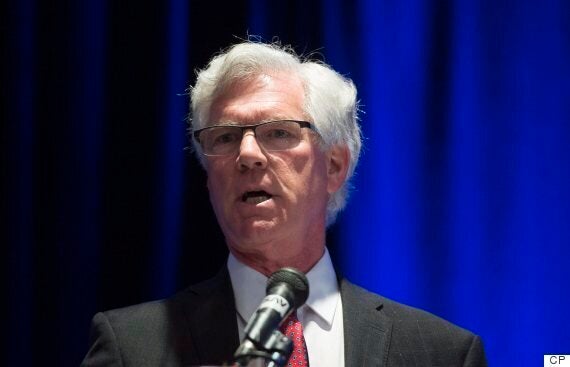 President Donald Trump signed an executive order meant to revive the Keystone XL pipeline earlier this month, a move praised by Prime Minister Justin Trudeau.
That came despite earlier comments from Trudeau's cabinet that the Keystone XL pipeline is no longer necessary, and the government is focusing on expanding exports to Asia and elsewhere. And it came after Trudeau himself suggested the oilsands will need to be phased out in time, a remark he partly walked back after anger among some voters in the oil patch.
The Trudeau government also approved the expansion of the Trans Mountain pipeline last year, which will bring Alberta oil to a Pacific Ocean port for export. It's part of an apparent strategy to pivot away from the U.S. as the oilsands' principal market.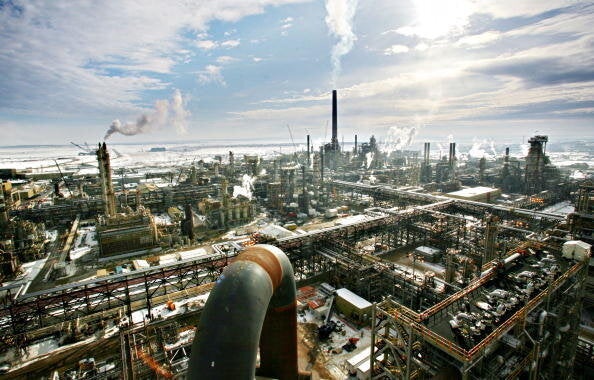 The Craziest Photos Of The Oilsands
Popular in the Community