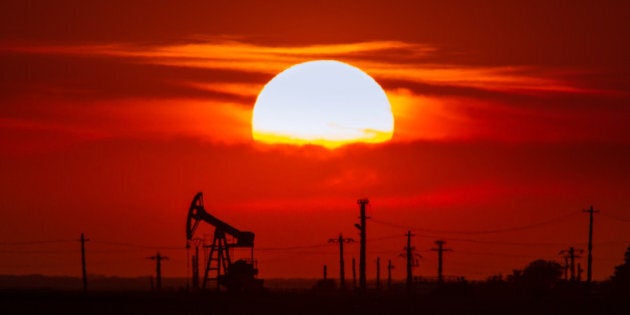 A strategic analysis carried out in 2010 for the oilsands identifies a "worst-case scenario" for the industry that appears to have come to pass.
In a PowerPoint presentation evidently put together for oilsands giant Suncor, Texas-based intelligence consultancy Stratfor warns of a scenario in which the anti-oilsands movement "becomes the most significant environmental campaign of the decade as activists on both sides of the border come to view the industry as arrogant."
The North American environmental movement has coalesced around opposition to the Keystone XL pipeline, which would bring oilsands product from Alberta to an oil terminal in Cushing, Okla. With the Obama administration repeatedly delaying a final decision on allowing the pipeline, the movement to stop it has grown into the most high-profile environmental battle of recent years.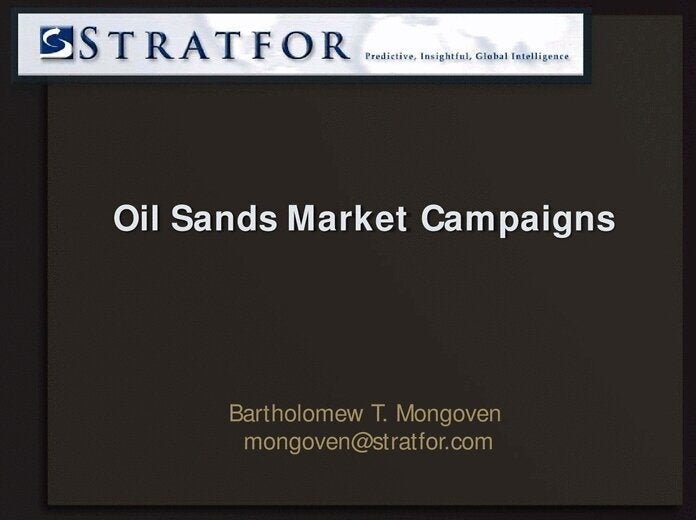 Stratfor Oilsands Presentation, 2010
Stratfor presents several options for oilsands companies to address opposition to their business. Among those options is simply doing nothing. Not responding could work because "activists are not stopping oilsands' growth and they have no power in Alberta or Ottawa," the PowerPoint presentation stated.
In the best case, the presentation said, environmental activists would move on to protesting the new hydraulic fracturing, or fracking, methods being used to extract oil. But while opposition to fracking has indeed materialized, the debate over the oilsands continues to dominate environmentalists' agenda.
Aside from doing nothing, the presentation also set out a number of other options for oilsands companies, including "rapid negotiations," "intentionally delayed negotiations," and "flying in formation" -- meaning oilsands companies could come up with their own environmental initiatives, rather than bending to the demands of environmental groups.
The Stratfor presentation breaks down oilsands opponents into four groups: "radicals," "idealists," "realists" and "opportunists." Each of the major environmental groups campaigning against Keystone are located within one of those four categories (see slideshow above).
Suncor denies ever seeing this report, Inside Climate News reports, however the presentation mentions Suncor by name repeatedly.
Stratfor, which Barron's magazine once described as a "shadow CIA," is not universally embraced as a source of corporate intelligence. The company has been criticized for preparing intel reports that are little more than analysis of publicly available information.
Popular in the Community