Alberta Oil magazine just published its National Survey on Energy Literacy, the culmination of 1,396 online interviews of a representative sample of Canadians conducted by Leger.
The results are particularly interesting coming from Alberta Oil, a magazine destined for the desks of the energy sector's senior executives and decision-makers.
Summing up the survey's findings about "The Issues," Alberta Oil editors write that opposition to energy projects is "not just for West Coast hippies anymore."
Indeed. There are quite a few nuggets in the survey's findings that are probably causing a headache or two in Calgary's corner offices this week. We round up the Top 5.
1) Opposition to the proposed Kinder Morgan Trans Mountain pipeline is just as serious as opposition to Enbridge's proposed Northern Gateway pipeline -- if not more so, according to the survey. What's more, the more highly educated citizens are, the less likely they are to support Trans Mountain or Northern Gateway. Hmph, maybe the anti-pipeline crowd isn't all unemployed hippies after all?
3) Young people aren't super stoked on the future of the energy industry. Just 16.5 per cent of people 18-34 described it as "essential," compared to 30.3 per cent overall. What's more, only 9.3 per cent of respondents aged 18-34 described the oilsands as "essential" compared to 18 per cent for the broader population.
4) While British Columbia has thus far been the focal point of Canada's pipeline debate, the strongest opposition to the oil and gas sector is actually in Quebec. That's going to have big ramifications for the proposed Energy East pipeline that would theoretically transport bitumen across that province. When asked to think of the oil and gas sector in Canada and select words that come to mind, 51 per cent of Quebecers came up with "environmental disaster." Time for Trans Canada's PR people to pop an Advil. (Since Edelman isn't doing their dirty work for them any more ...)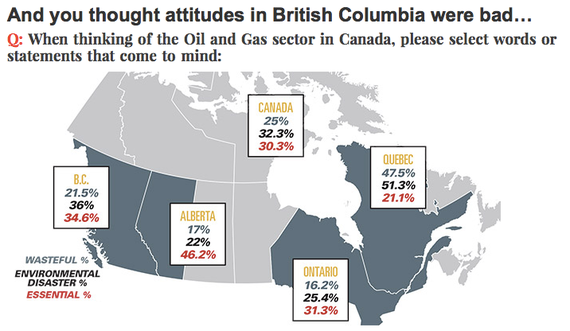 Take the multiple choice question on how much more carbon intensive the oil produced from Alberta's oilsands is than the average grade of U.S. crude on a well-to-wheels basis. Only 5.6 per cent of respondents chose correctly.
While Alberta Oil would like you to think the "correct" answer to that question is six per cent, a comparison of oilsands emissions intensities (well-to-wheels) from seven data sources to the 2005 U.S. baseline showed that oilsands emissions range from eight to 37 per cent higher than the baseline. Really, the best answer would probably be that there's a huge amount of variation and disagreement on oilsands emissions intensity.
In good news, very few Canadians can spew out the precise answers industry wants to hear to their technical questions. Oil execs probably aren't loving that their multi-million dollar advertising campaigns appear to be falling on deaf ears.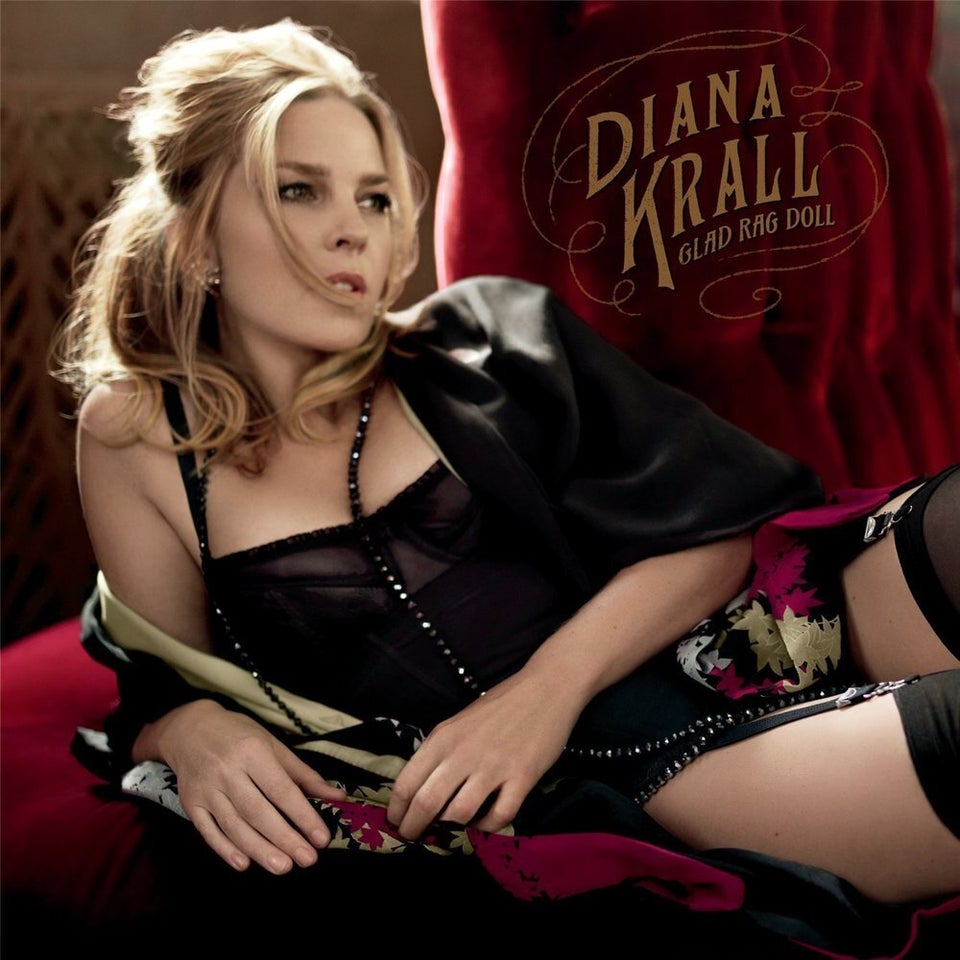 Celebs Against The Oilsands