One way to do that is to just be kind and compassionate to your elderly neighbours and a woman in California set an example for the rest of us by doing just that.
After coming home one day, Marleen Brooks found a heartbreaking note from one of her neighbours — a 90-year-old woman who lived just a few doors down, reports Scary Mommy.
In the letter, the woman said she was lonely and asked if the two of them could be friends. (We're not crying, you're crying!)
"Would you consider to become my friend.

I'm 90 years old- live alone.

All my friends have passed away.

I'm so lonesome and scared.

Please I pray for someone."
Brooks wrote her own caption, saying, "Came home to this note from a lady that lives down the street from me.😢 Makes my heart sad, but on the bright side it looks like I will be getting a new friend."
And it seems like the elderly lady's wishes came true! According to Scary Mommy, Brooks went over to the woman's house that same day and brought her cupcakes. She recounted the meeting to Somerville, who posted the story on his Facebook page.
"She's such a sweet lady! And she was over the moon when we came over," said Brooks, who found out that her neighbour's name is Wanda.
According to Brooks, Wanda has three sons — one who died of cancer last year, and two who live far away. She's also on oxygen and has congestive heart failure and osteoporosis, among other ailments.
"I hope you didn't think I was stupid for writing you, but I had to do something. Thank you so much for coming over. I've lived here for 50 years and don't know any of my neighbours," Wanda told Brooks.
"I also made sure she knew she can call us at anytime and that I'll be back to spend time with her! I'm sure Wanda and I will have some great times," Brooks concluded.
Studies on social isolation and loneliness have proven that they are indeed health risks for seniors. For example, in an analysis of 148 studies focusing on the relationship between social isolation and mortality, it was found that having more supportive social relationships was related to a decreased mortality risk, according to McMaster University.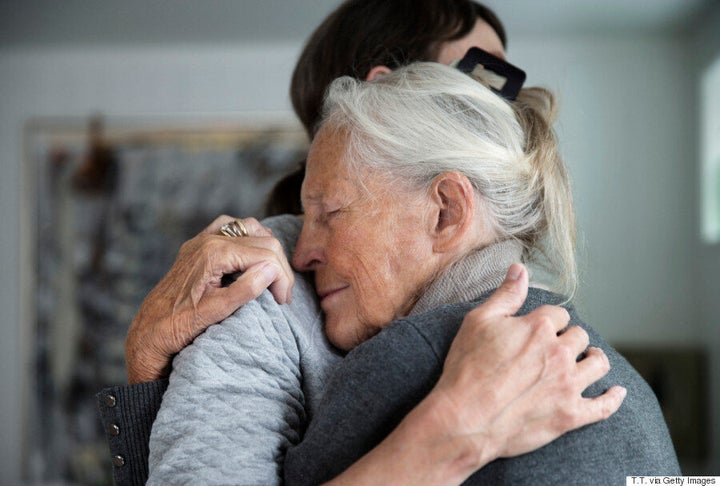 According to the Canadian Census (via Comfort Keepers), about 24.6 per cent of the population aged 65 and over now live alone, and almost half of women over the age of 75 live alone, which is troubling as people over the age of 65 have an average life expectancy of almost 20 or more years,
Social isolation of seniors can also "cause communities to suffer a lack of social cohesion, higher social costs, and the loss of an unquantifiable wealth of experience that older adults bring to our families, neighbourhoods and communities," reports the Government of Canada.
So this summer, instead of hitting up the patio, make some new friends with your elderly neighbours. It can be as simple as taking a weekly walk, cooking meals together, helping them get groceries or get to appointments, or even reading together.
Popular in the Community