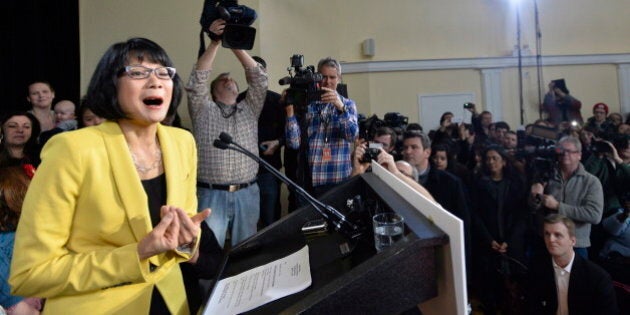 Nobody knows for sure what to expect when Toronto Mayor Rob Ford returns from rehab next week. But Olivia Chow reminded voters Monday that, despite the mayor's personal problems, there is still a campaign going on.
And that apparently means Ford is fair game.
In one 30-second ad titled "Behind Us," a man who sounds like a Monster Truck announcer calls Ford "the most distracting show on Earth."
"Incredible errors in judgment! Billion dollar budget lies! Watch him drag your city's reputation through the mud," he says.
The ad even takes a quick dig at John Tory's "incredible flip-flopping action."
In the end, Chow's voice kicks in with what may be the central message her team hopes to hammer home in the coming months.
"I can beat Rob Ford and I endorse this message," she says.
The second ad, "Getting Ready," features "Torontonians" saying what they are doing to get ready for the mayor's return, like preparing to cover their child's ears.
"I'm just generally getting ready to feel embarrassed," says one.
At a rally with supporters on Sunday, Chow said she didn't believe Ford will return to Toronto a changed man.
"I don't think his beliefs have changed one little bit. He's insulted women and our city's ethnic, racial and sexual diversity too many times," she said.
"We've all seen Rob Ford's idea of reaching across the aisle," she said. "It usually involves knocking people down."
The ads, Chow's first prolonged buy of the campaign, will air on 680 News and Boom 97.3 FM.
Toronto voters head to the polls on Oct. 27.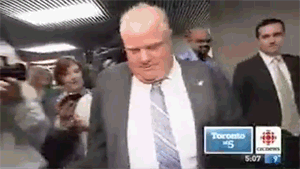 Best Rob Ford GIFs
Popular in the Community