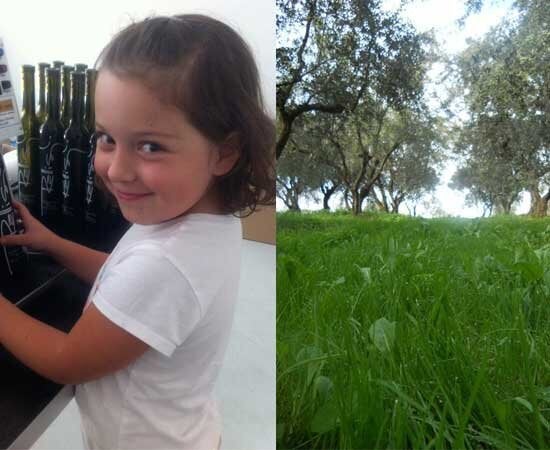 Is your extra-virgin olive oil really what you think it is? According to Tom Mueller, the author of Extra Virginity: The Sublime and Scandalous World of Olive Oil, 70 per cent of the extra-virgin olive oil sold worldwide is watered down with other oils and enhancers. "Extra -virgin" is the only grade of oil that is made from the first pressing, immediately after the fruit is picked and without adding chemicals or heat. Ensure that your oil is labelled "extra virgin," since Mueller says that other categories like "pure" or "light" oil, "olive oil," and "olive pomace oil" have undergone chemical refinement which strips away olive flavours and health benefits.
How can you get a quality product that you trust? Get to know an olive oil producer, like Theo Rallis from Windsor, Ontario. Theo's extra-virgin olive oil is made by cold-pressing organic Korneiki olives that are grown on family-owned groves in a small Greek village called Soulinari, about four hours south of Athens and very close to Kalamata. The olives are picked and pressed the exact same day to help maintain the freshness of the olive, producing an incredible clean, fresh taste with a lingering peppery bite that I love.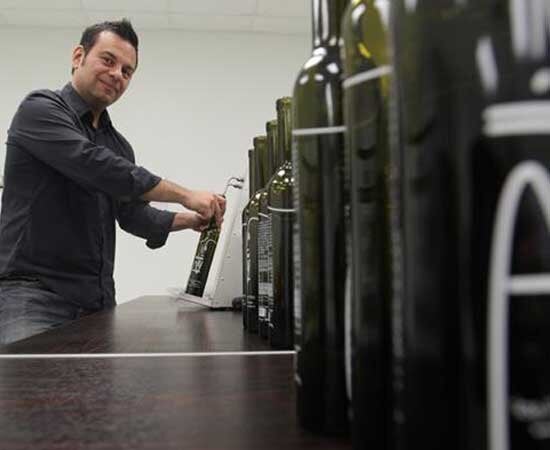 How did your love of olive oil begin?
My love of olive oil actually began with a love for the land and the trees. I have many memories of working alongside my grandfather (and namesake) in his groves. It was important to my parents that my brother and I return to Greece often to connect with our roots. I don't think that they ever imagined where those visits would eventually take us.
Walk us through the production process for raw olive oil.
If I were to explain to my grandfather or any of his peers our process, they wouldn't be very impressed because we make olive oil the same way (for the most part) as they did and as their forefathers did. Admittedly, we are pressing a lot colder! Sadly due to consumer demand for cheap olive oil, many producers take shortcuts to satisfy the demand in the market. And what happens is that the market is flooded with olive oil that has been made in extreme heat and often cut with other oils.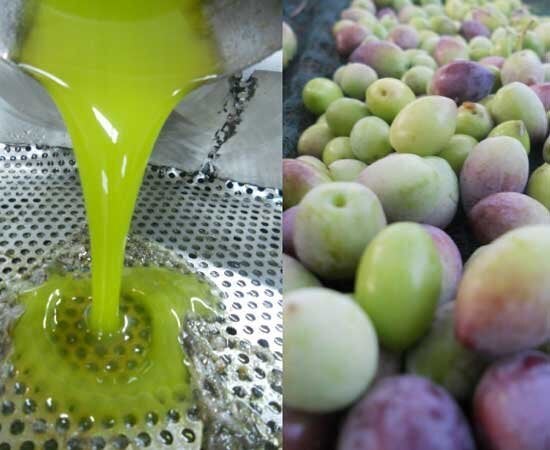 What are the benefits of raw olive oil?
Many of us know that olive oil is beneficial in fighting many diseases including: heart disease, diabetes, arthritis, cancer etc. A simple Google search will be produce a list of studies and articles on the benefits of olive oil! RAW olive oil has never been heated (unlike many cold-pressed olive oils) meaning that all the healing properties of the olive are still in tact.
Do you have plans to introduce additional products?
In 2013 we plan on introducing hand-picked Kalamata olives from our farm and RAW Greek honey.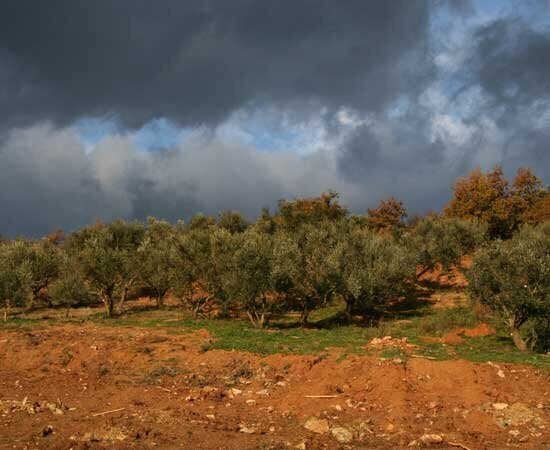 What is your proudest moment since the launch of Rallis?
I took a big risk when I walked away from my engineering career to do this. But I felt that I had to do something that had purpose and meaning. Each time I am at a market or trade show and someone tries the oil, and the light goes on and they get it -- I feel great pride! We have many customers that need our oil for health reasons. And I feel that my (and my family's) sacrifices were worth it because we have positively affected someone's life.
An interesting fact or personal memory about the business that people might not know?
The first time we ice-pressed our olives, many in the village thought that we were crazy! And actually yelled at me for trying to do such a stupid thing! No one had ever pressed at such cold temperatures. And what does a Canadian know about making olive oil?! After they tried the oil, they noticed the difference but are reluctant to admit that a Canadian can actually make olive oil.
What challenges do independent food producers face?
In Ontario, the lack of government funding and support for small producers. We have colleagues in Quebec and we are envious of the support their government gives them.
What can always be found in your shopping basket? Fruit, love it all.
Where was the best meal of your life? My Yia Yia's boukes (Grandmother's Greek Pasta Dumplings)
Three words to describe Rallis? Integrity. Green. Tasty
Three words to describe you? Outside the box, visionary, family is always first
Favourite local foodmakers? There are so many amazing local producers; however, some of my favorites include: Caveman Crops (from Stratford, ON) -- their pickled jalepenos are outstanding; O'Shea Farms (from Granton, ON) -- we are so addicted to their Irish Pickles that we buy them by the case; and Pure Food (from Collingwood) -- it is worth a drive to Collingwood to buy a package of their RAW macaroons!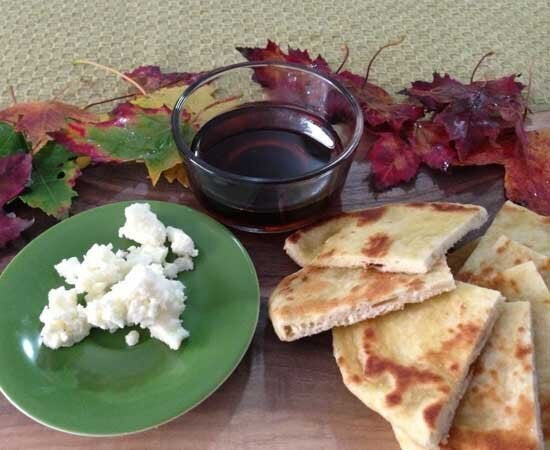 RECIPE FROM THE RALLIS FAMILY: PITA BREAD, MAPLE SYRUP & FETA CHEESE
The saltiness of the Greek Feta contrasts with the sweetness of pure Canadian Maple Syrup and the olive oil soaked pitas bring it all together in perfect harmony.
Pita Recipe

1 tablespoon dried yeast

1 tablespoon organic honey

1/2 cup warm water (plus extra water for dough)

4 1/2 cups organic white flour

2 teaspoons sea salt

2 tablespoons of Rallis RAW Icepressed Olive Oil

Instructions

Combine yeast, honey and water in a bowl. Cover. Let stand in warm place until the mixture becomes frothy.

Stir flour and salt together in a separate bowl. Stir in yeast mixture and extra water. Mix to a soft dough.

Knead dough on a floured surface until smooth and elastic.

Let stand in a warm place for about one hour or the dough has doubled in size.

Divide dough into 12 pieces, roll each piece into a ball. Place balls on a floured baking sheet and let stand until they have doubled in size.

Roll each ball into a flat pita.

Brush a large, preheated frying pan with olive oil.

Place a pita in the pan. Cook on each side until the pita is a golden color.

Serve with crumbled Greek Feta and Canadian Maple Syrup and enjoy!