Former NDP MP Olivia Chow is officially making her comeback to federal politics.
Chow made the announcement in Toronto Tuesday, confirming speculation the former city councillor intends to run in the upcoming election.
She said she will run in Spadina-Fort York, a new riding that encompasses part of Chow's old riding of Trinity-Spadina. She will face off against Liberal MP Adam Vaughan.
"I believe everyone here deserves the positive change an NDP government can bring," Chow said. "I'm ready to bring my leadership and my experience as part of that change."
NDP leader Thomas Mulcair also attended the news conference.
"Canadians are ready for change because after ten long years of Stephen Harper, his plan just isn't working," Chow said, unveiling a platform centered on childcare, public transit funding, and a $15 minimum wage.
Mulcair is the "only" leader who can beat Harper, she added.
Ryerson University released a statement saying Chow is on leave "effective immediately." Officials thanked her for "enthusiastic contributions" she made to the academic community.
Earlier this year, Chow was appointed a distinguished visiting professor with the school's Faculty of Arts.
She resigned from her House of Commons seat last March to launch her Toronto mayoral campaign. She lost that race to John Tory, finishing third.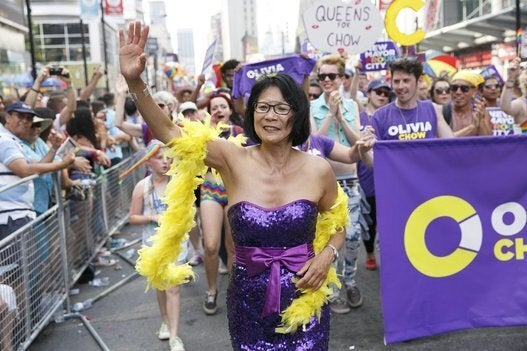 Olivia Chow Through The Years