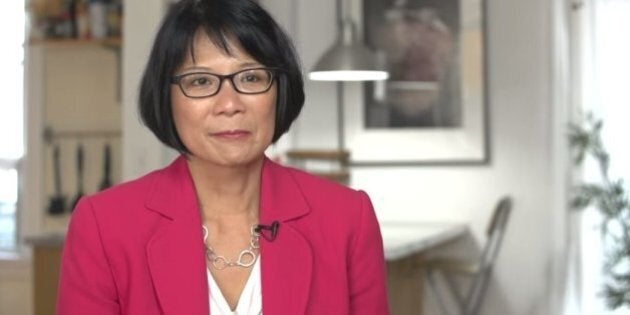 Three recent polls suggest Olivia Chow's chances of becoming the next mayor of Toronto are getting slimmer and slimmer.
Yet, a new ad released by her campaign is reminding voters why the former NDP MP was once the clear frontrunner.
Late Monday, Forum Research released the results of a phone survey of 1,167 randomly selected voters showing former Ontario PC leader John Tory stretched his lead to 43 per cent. Coun. Doug Ford, who jumped into the race late to replace his ailing brother, sat in second at 33 per cent. The poll —considered accurate plus or minus three percentage points, 19 times out of 20 — had Chow well back at 20 per cent support.
According to Forum, Tory leads in all of the six former cities that made up pre-amalgamation Toronto, except for North York, where Ford leads, and Scarborough where Ford and Tory are essentially tied.
Results from the polling firm Mainstreet Technologies, also released Monday, pointed to a closer race. Yet, once again, Chow was shown to be in third place.
The Mainstreet poll, which surveyed 2,409 voters via interactive voice response, had Tory at 37 per cent support, with Ford at 30 per cent and Chow at 21 per cent. The survey has a margin of error of plus or minus 1.99 percentage points.
Mainstreet president Quito Maggi said in a release that Ford has positioned himself as the alternative to Tory, which could spur Chow supporters to abandon their candidate to try and stop the so-called "Ford Nation."
"At this stage, Olivia Chow has taken a back seat," Maggi said in the release. "As Ford appears to pick up steam, she must find a way to keep her supporters from strategic voting."
Last Friday, Ipsos-Reid released results that showed Tory with a massive, 22-point lead over both Ford and Chow and his ahead in every region of the city.
The online poll of 1,252 Torontonians, with a margin of error of plus or minus 3.2 percentage points, had Tory at 48 per cent support, with Ford and Chow at 26 per cent each.
In short, things are not looking very good for Chow with just four weeks to go before election day. However, an ad released by her campaign Monday is winning some rave reviews online.
The commercial shows images of how Toronto has evolved over the years as Chow discusses her personal connection to Canada's largest city.
In the ad, Chow, who moved to Toronto at age 13 from Hong Kong, reminisces about skating at Nathan Phillips Square, learning to ride a bike on Centre Island, and the various ways she has represented Toronto as an activist, city councillor and MP over the years.
"We're young, creative, diverse, smart, energetic," Chow says of Toronto. "We just need a good mayor."
Tabatha Southey, columnist for The Globe and Mail, took to Twitter to call the commercial "straight up heartwarming."
National Post columnist Robyn Urback suggested things may be different for Chow if she had done more of this kind of messaging throughout the campaign.
And even Mark Towhey, the former chief of staff to Rob Ford who played a key role in getting him elected in 2010, offered up some praise.
Toronto voters head to the polls on Oct. 27.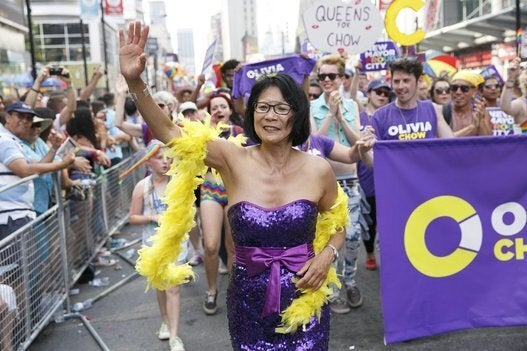 Olivia Chow Through The Years