You don't often see Olivia Chow get angry, but that's exactly what happened Wednesday night after she received a question that alluded unfavourably to her "immigrant background."
The heated exchange at the Corso Italia debate Wednesday night started when an elderly man asked Chow a rambling question about her qualifications. The questioner suggested that, unlike other immigrants, Chow's family failed to found any companies or work in the professions. He then went on to echo the debunked allegation that Chow and her late husband Jack Layton lived for free in public housing, a charge that received a good deal of applause.
Chow was having none of it.
"I don't know what it has anything to do with me being an immigrant," Chow said with evident disdain. "I am a Canadian. I am a proud Torontonian."
The questioner then shouted, "So am I," which only got Chow more fired up
"It has nothing to do with whether I'm a Canadian or not. I am a proud Torontonian," Chow said to a standing ovation.
Things only got more heated after that, with Chow telling the questioner he was "absolutely wrong" about the free housing. Watch the video above to see the whole exchange.
After the debate, Chow told CBC she found the question to be "offensive" and was still angry about it.
She also noted that it was not the first time during the mayoral campaign that she has faced prejudice.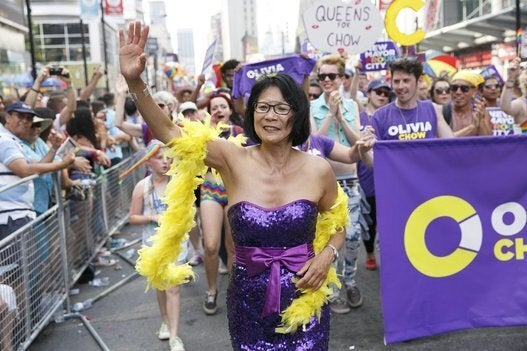 Olivia Chow Through The Years
Popular in the Community