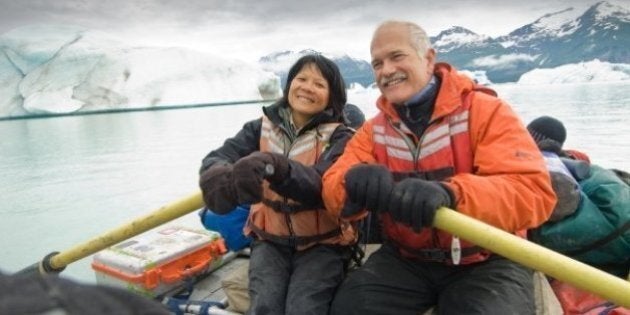 Three years after the death of former New Democrat Party leader Jack Layton, his widow Olivia Chow continues to celebrate his memory.
The Toronto mayoral hopeful posted a photo of Layton's headstone in Toronto's Necropolis cemetery to Twitter on Friday, hours before attending a "Living Jack's Legacy" memorial at Ryerson University.
At the time of his death, he was on a leave of absence from Ottawa after learning his prostate cancer had spread – four months after he successfully led the NDP to official opposition status in the federal election.
Days before he died, Layton penned a nearly 1,000-word letter to Canadians released shortly after news of his passing broke. It quickly went viral.
"My friends, love is better than anger. Hope is better than fear. Optimism is better than despair. So let us be loving, hopeful and optimistic," he wrote. "And we'll change the world."
Read the full letter here.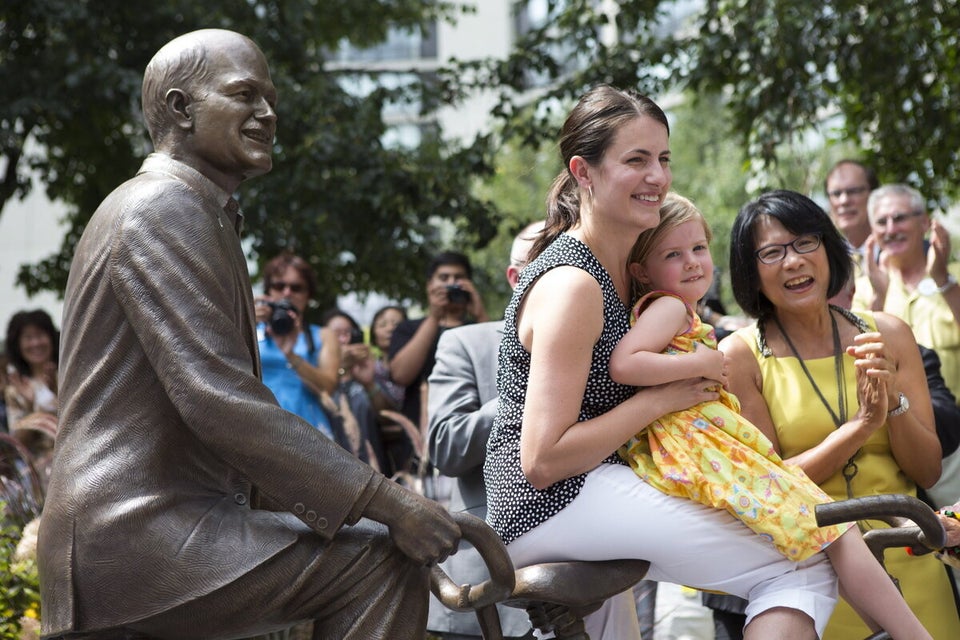 Jack Layton Statue Unveiled