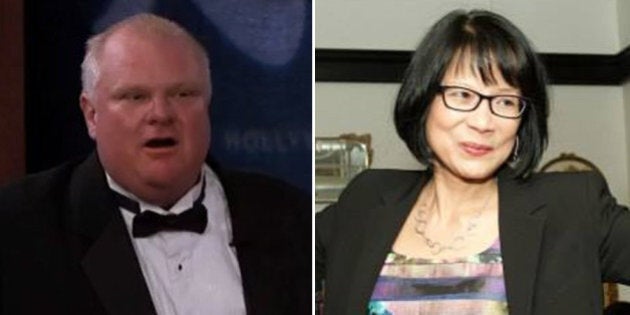 It seems Toronto mayoral hopeful Olivia Chow is taking a page out of Rob Ford's political playbook by bringing her campaign to the attention of international media.
Through the South China Morning Post (SCMP), the former NDP MP made a call to Torontonians living in Hong Kong to use their "fascination and a deep-seated embarrassment and sense of shame" toward Rob Ford as a reason to vote in the upcoming municipal election.
Chow told the SCMP she was in Hong Kong when Ford's admission to smoking crack and proclivity for drunken stupors catapulted Toronto to front-page news worldwide.
"There we are on CNN, being recognized not as this most diverse and successful city, but as a laughing stock on Hollywood late-night shows," she said.
Chow also took to her Facebook page to share the story and used a common Cantonese expression of disbelief — comparable to, "Are you kidding me?" — to comment on the surreal elements of her mayoral run.
"As an ex-SCMP reporter, I'm glad to see you making news there!" replied one Facebook commenter.
The Hong Kong-based publication is the special administrative region's most popular English paper, with a daily weekday circulation of 107,426, according to its 2014 marketing materials.
But Chow isn't quite done with the international stage just yet. She is scheduled to be interviewed by BBC Washington on Wednesday, according to CBC News.
Toronto's current and controversial mayor has been a fixture of international media since news of his use of crack cocaine surfaced in May.
Ford, on his part, hasn't been too disgruntled over the attention. A new episode of "Ford Nation," a YouTube series he co-hosts with his brother Doug, is expected to be released soon featuring late-night talk show host Jimmy Kimmel.
A representative confirmed the comedian's "Ford Nation" appearance after the mayor travelled to L.A. last month to appear on "Jimmy Kimmel Live" in an effort to boost Toronto's film industry following the Oscars.
Ford also used part of his late-night limelight to taunt Toronto Police Chief Bill Blair to release the video of him reportedly smoking crack.
"So you spend millions of dollars following me around about a video and then you don't show it? I want the world to see it," he said on Kimmel's March 3 show.
Toronto voters head to the polls Oct. 27.
Like this article? Follow our Facebook page

Or follow us on Twitter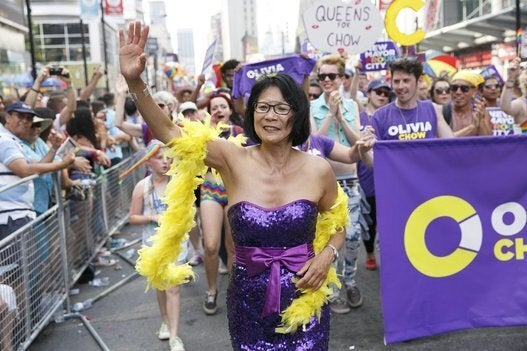 Olivia Chow Through The Years