The actress' daughter made her entrance, "like a boss," on October 11, otherwise know as the United Nations' "International Day of the Girl," a day meant to raise awareness for girls' issues and strive to improve their lives.
The 32-year-old announced Daisy's birth via Instagram on Saturday, captioning the photo, "There goes the neighborhood." She also shared the child's full name, Daisy Josephine Sudeikis.
Daisy is Wilde's second child with fiancé and fellow actor Jason Sudeikis. The couple had their two-year-old son Otis in April 2014.
The two were ecstatic to expand their family.
"I'm desperate for more [kids]!" Wilde said at an event earlier this year. "I love my siblings so much and Jason has incredible siblings too. The more the merrier."
Sudeikis who starred in "The Angry Birds Movie" previously shared that they used egg metaphors from the movie to explain to Otis that he was going to be a big brother.
Congratulations to the happy family!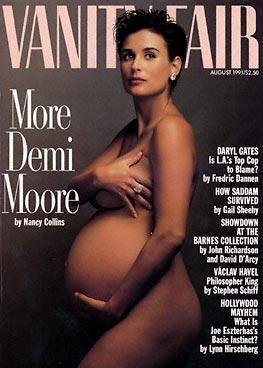 Celebs Who Weren't Afraid To Bare All During Pregnancy
Popular in the Community