If you've been watching this year's Olympics, you've probably admired the athletes' sleek physiques on more than one occasion.
Strong arm, leg and back muscles are amazing to watch in motion and defined abs almost always leave us in awe.
In the video above by Women's Health, 2012 Team USA Olympic diver, Brittany Viola, shares the ab exercises she does to build the core strength required to bring home medals.
Olympic athletes get in competing shape by rigorously exercising and training with personal trainers for months (and years) on end. But, as we all know, exercise isn't everything — athletes must also shake up their diets during training season.
Want to know what some of the top athletes eat on a daily basis? Find out here.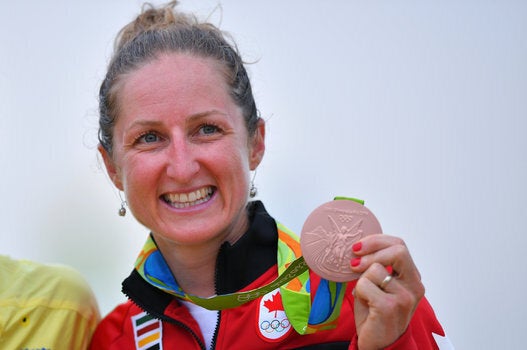 Canadian Medallists at the 2016 Rio Olympic Games