Now if your hand isn't that steady, you can forgo the Olympic rings, but they are a really fun and colourful challenge.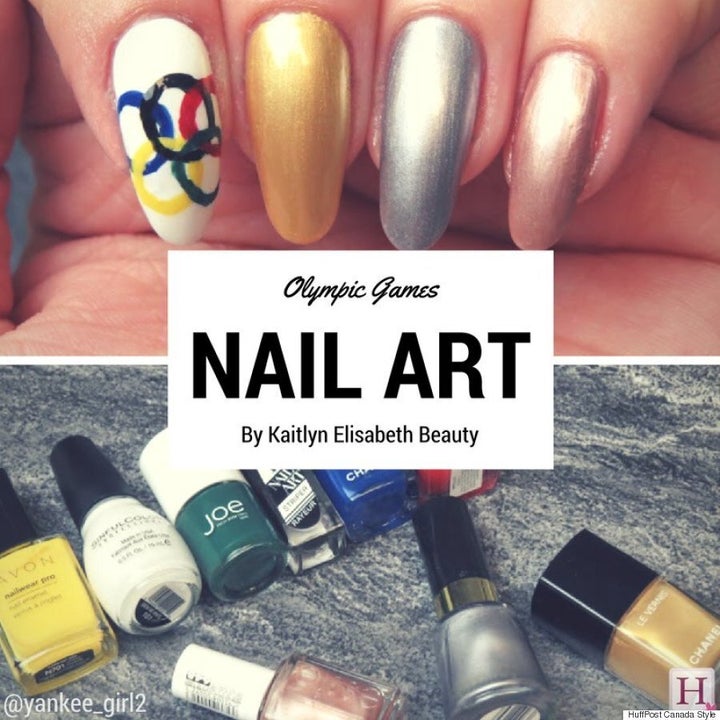 For this look, you will need the colours of the Olympic medals (gold, silver and bronze), the Olympic rings (blue, black, red, yellow and green), and a white polish.
To begin, paint your thumb and middle finger gold, your index finger white, your ring finger silver, and your pinky finger bronze. Allow to dry.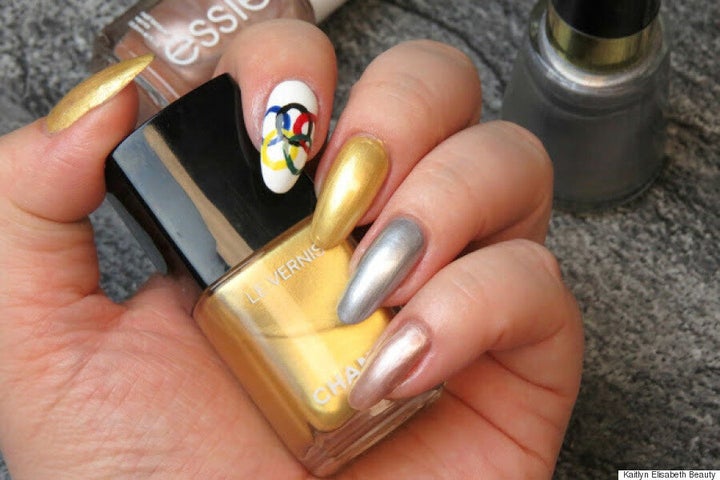 For the Olympic rings, start by creating a black ring in the middle of your index fingernail (with the white base). Create a blue and red ring on either side of the black ring. Below this trio of rings, create a yellow and green ring. Go back over the black ring and any of the lighter colours (like the yellow) to make sure it is bold and doesn't get lost behind the other shades.
Allow the design to dry for about five minutes, and then apply a top coat so that your mani will last throughout the Olympic games.
Polishes Used: Avon Sunshine, Sinful Colors Snow Me White, Joe Fresh Mallard, Sally Hansen Nail Striper in Black, Chanel Vibrato, Sephora Formula X ♥ Rouge, Essie Buy Me a Cameo, Revlon Silver Screen and Chanel Chaine Or.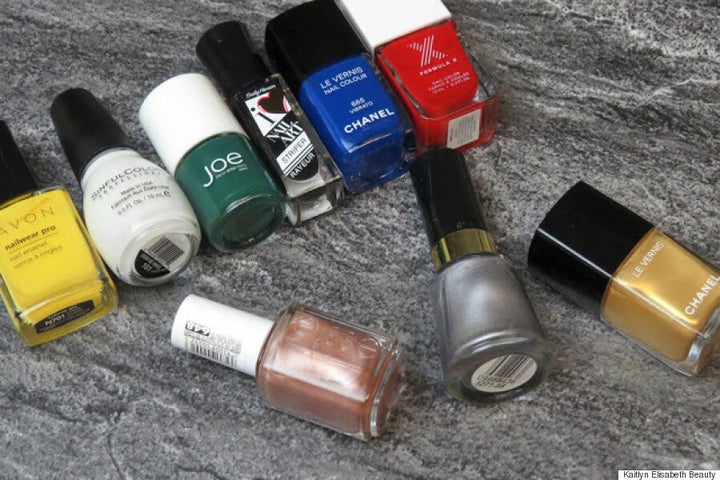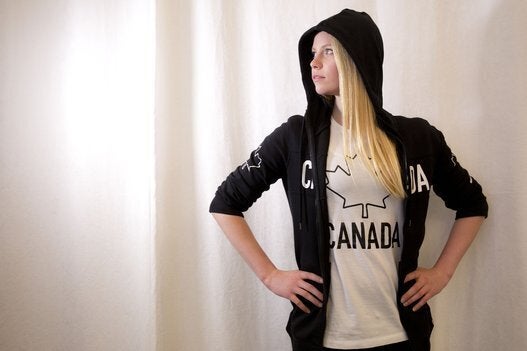 Team Canada Rio 2016 Uniforms