A roar came over the crowd at Rio de Janeiro's Maracanã stadium at the Olympic opening ceremony on Friday night.
But it wasn't for the Brazilian team — that would come later.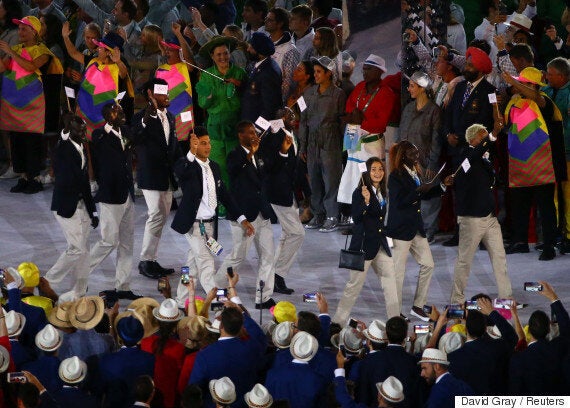 The squad is made up of 10 athletes from around the world: five are from South Sudan, two from Syria, two from the Democratic Republic of the Congo and one from Ethiopia.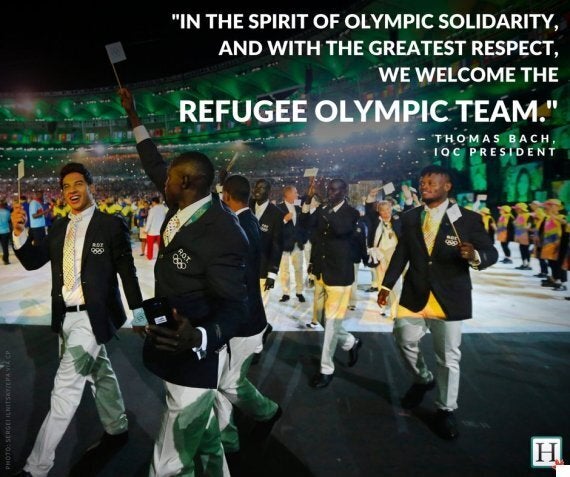 "These refugees have no home, no team, no flag, no national anthem," IOC President Thomas Bach said in a news release.
"These refugee athletes will show the world that despite the unimaginable tragedies that they have faced, anyone can contribute to society through their talent, skills and strength of the human spirit."
It says that 10 million people are considered stateless.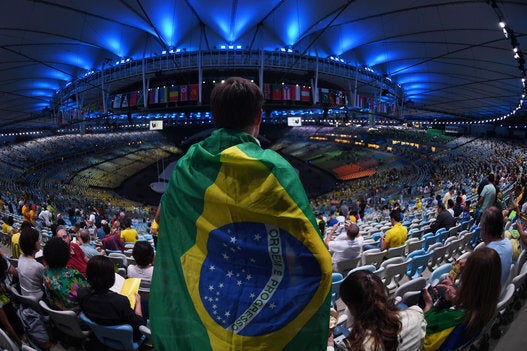 Rio Olympics 2016 Opening Ceremony