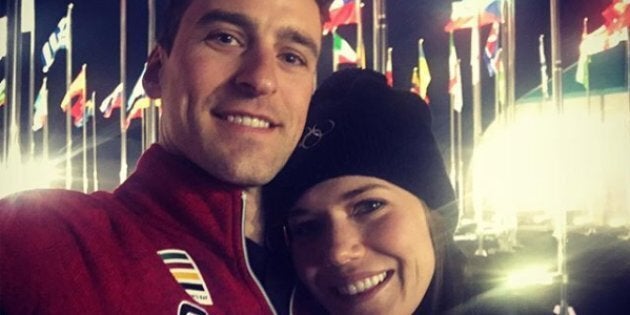 Those feeling all hot and bothered over the fact that Canadian ice dance sweethearts Tessa Virtue and Scott Moir are not, in fact, a real-life couple (but who skates like that unless they're actually in love, or at least in lust?! COME ON!), can finally find some solace.
No, Virtue and Moir didn't just announce that they've been secretly dating this entire time (sorry), but it turns out that there are other adorable skating couples we can fawn over on Team Canada. What is it about skating and bringing the heat?
Here are a few cuties that are together irl.
1. Denny and Josie Morrison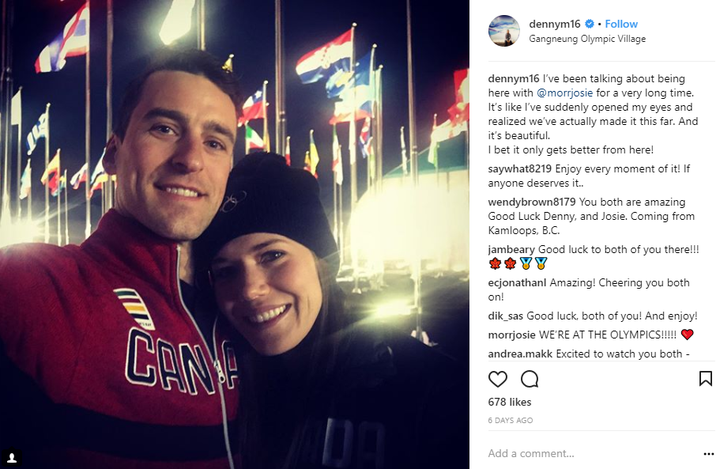 And their love story would be incredible even if they weren't Olympic athletes. Even though the two weren't dating yet, when Morrison opened his eyes in the hospital after a 2015 motorcycle crash, he told the nurse that the teammate by his bedside — Josie — was his future wife, he told The Canadian Press.
Now he calls her his guardian angel.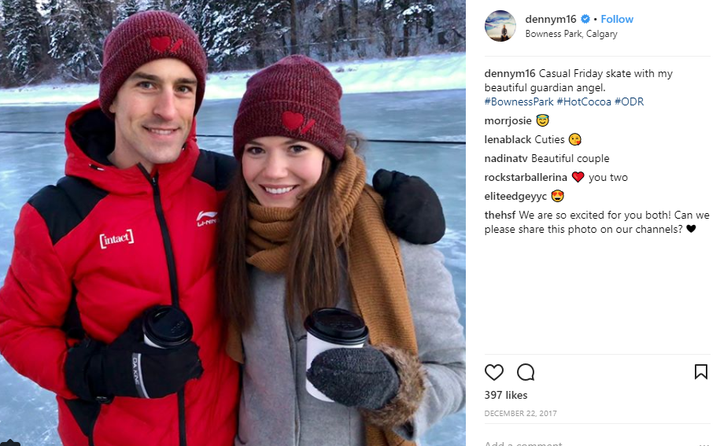 "It means a lot," Josie said. "This was kind of a dream of ours."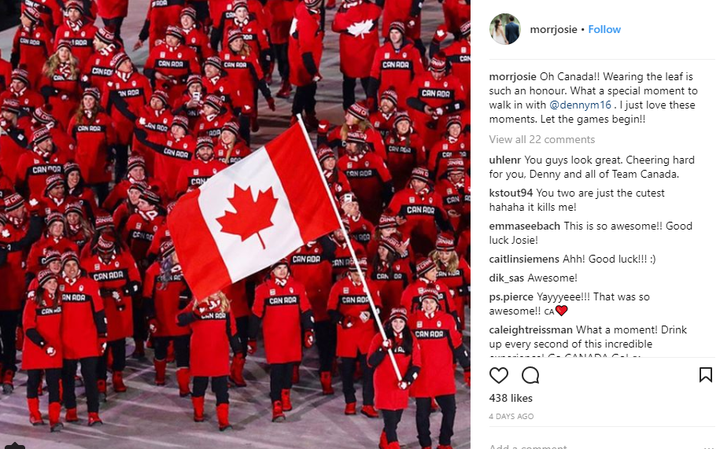 After the Games, the pair will go on a long-awaited honeymoon.
2. Eric Radford and Luis Fenero
OK, OK, so ice dancer Luis Fenero is Spanish, not Canadian, but we made an exception for this sweet couple (plus he trains in Montreal, so close enough).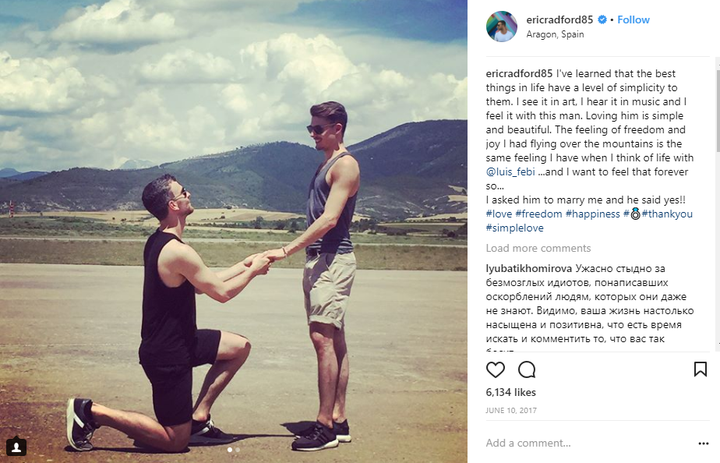 The Spanish ice dance team isn't competing in the PyeongChang Olympics, OutSports reports, so Fenero can go ahead and cheer for his love loud and proud.
3. Charles Hamelin and Marianne St-Gelais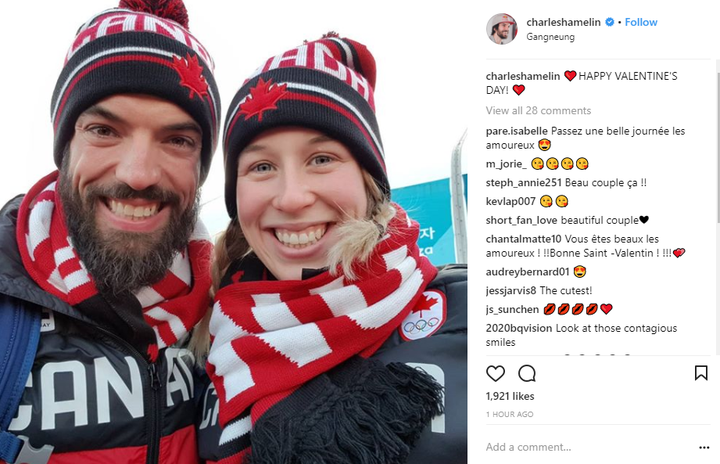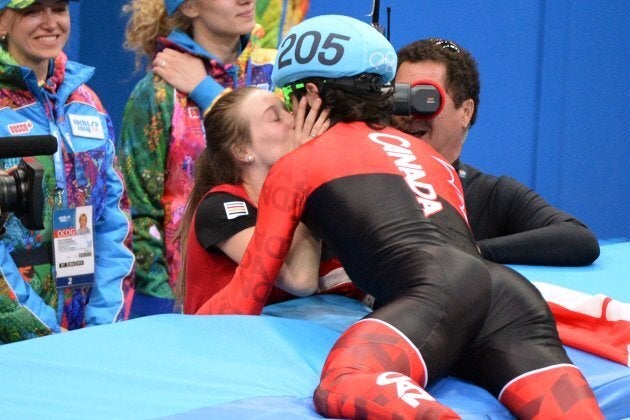 St-Gelais, who has won two silver medals, has said that at the 2018 Olympics she intends to focus on her own performance.
"I can cheer for Charles, I can be there for him. But if something bad happens, if something good happens, I just have to keep in mind that I still have a race to do, that I still have goals, and I still want to be on the podium," she told The Toronto Star.
But she and Hamelin are still cute AF.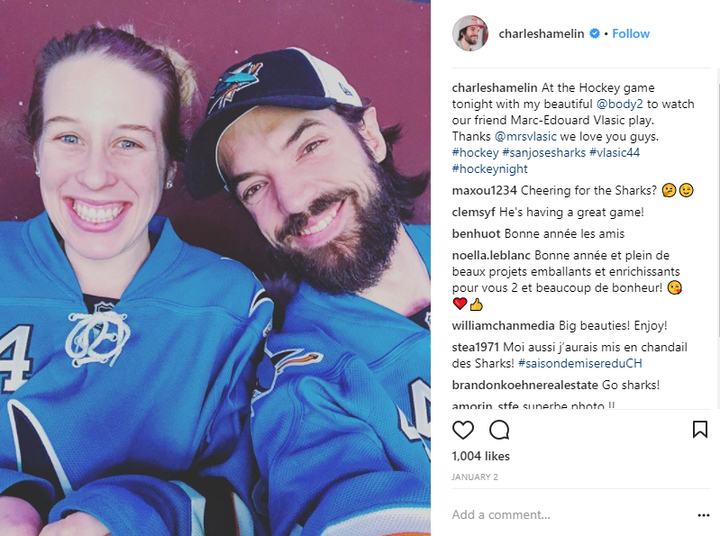 4. Caroline Ouellette and Julie Chu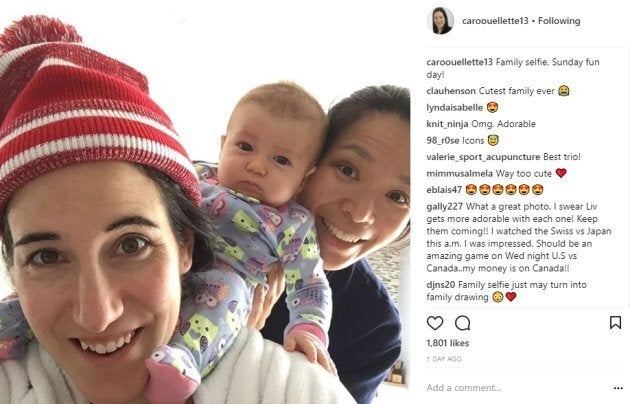 When the former captain of the Olympic U.S. women's hockey team and the former captain of the Canadian Olympics women's hockey team fall in love and have a baby together, you make an exception in your "Canadian couples" list even though neither is competing in this year's Games and one happens to be American, OK?
Because it is a movie-worthy love story and they literally JUST HAD A BABY, guys.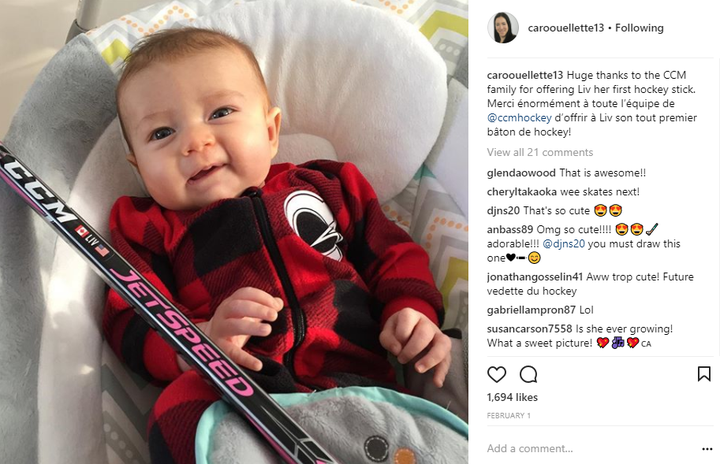 Ouellette and Chu, who are considered two of the greatest female hockey players of all time, announced the birth of their daughter, Liv, in November. If you, like us, are wondering which hockey team Liv is going to cheer for, allow us to put your minds at ease: neither.
"Hahaha we are just hoping for a hockey fan and for certain international game match ups she will be a stingers fan," Chu said on Instagram. "(She'll alternate) by each game. USA vs Canada she will be in stingers or les canadiennes," she explained further in response to another question.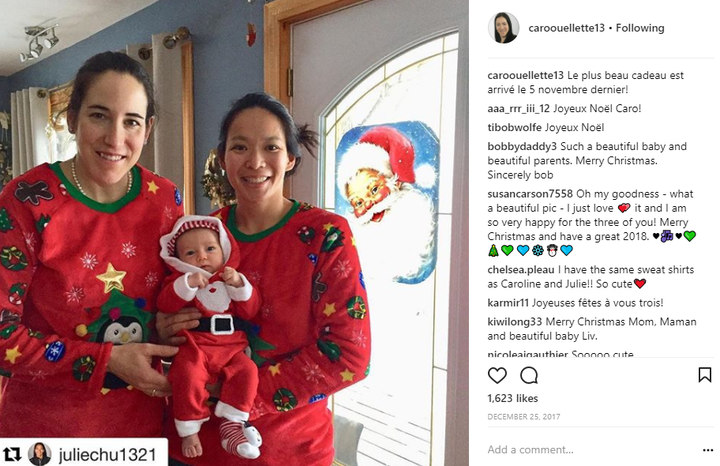 But, more importantly, look at their adorable Christmas photo ... ahhhhhhhh we can't!
So it seems that even though Virtue and Moir seem insistent on remaining "just friends" (stop kidding yourselves, you two!!!) we still have a lot of love to fawn over.
Popular in the Community