If you've been following the swimming competitions in Rio, then you've probably noticed athletes such as Michael Phelps and Katie Ledecky peel off their cap only to reveal a second cap underneath, after they've completed their race.
No, this isn't a Matryoshka doll situation.
According to Yahoo! Sports, swimmers wear two caps for two reasons: The first being that two caps help secure the swimmer's goggles, which sit in between the first-layer cap, made of latex, and the top-layer cap, made of silicone.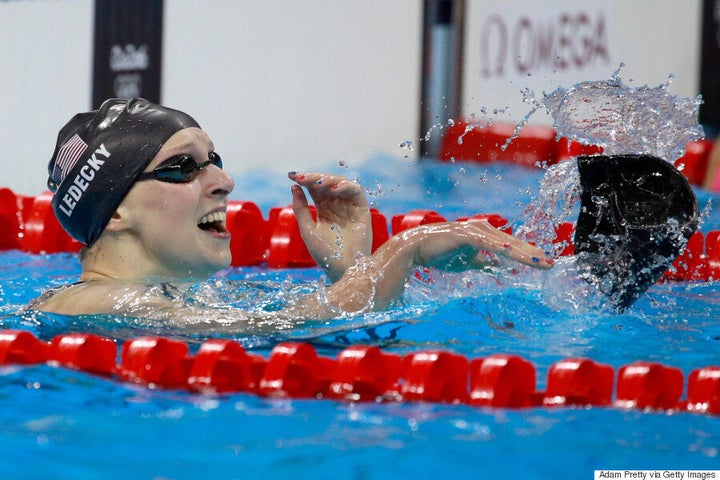 Katie Ledecky of the United States peels off her cap at the Women's 200m Freestyle Final on Day 4 of the Rio 2016 Olympic Games on August 9, 2016 in Rio de Janeiro, Brazil. (Photo by Adam Pretty/Getty Images)
The second reason is one of the most important, according to The Washington Post. The two caps create a "slight performance-enhancing effect." Adding a second silicone cap can shave off those precious milliseconds.
"The outer silicone cap better maintains the shape and does not wrinkle as much [as the inner latex cap], thereby causing less drag," former women's Olympic assistant coach Dave Salo told Yahoo! Sports during the 2012 London Olympic Games. Thus, a smooth cap can make all the difference between reaching the podium and not.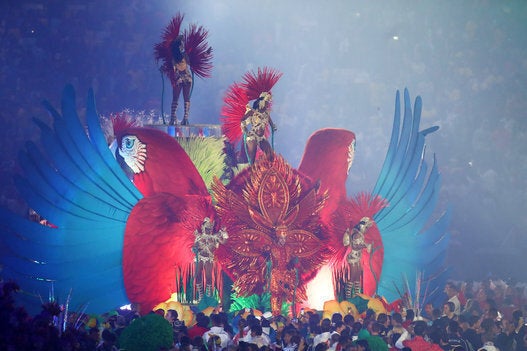 Mesmerizing Photos From Rio Olympics 2016