Canada is in celebratory mood this year, celebrating the 150th anniversary of the birth of the Confederation. The Canadian government has been funding cultural initiatives here and there to promote the diverse communities living together and to bring the multicultural aspect of Canada.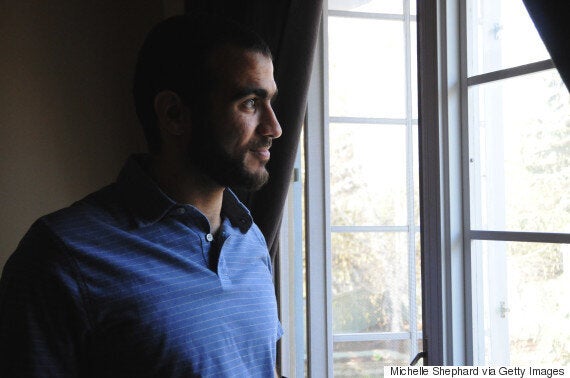 However, amidst this festive and open atmosphere, there is a dark cloud that keeps the rays of the sun from reaching everyone. The case of Omar Khadr is a black stamp on Canada's human rights record.
Omar Khadr never received any apology for the treatment he was subjected to in Guantanamo.
Omar Khadr was a child when he was imprisoned by the Americans in the military base of Bagram and later airlifted to Guantanamo Camp, where he was forcibly kept for over a decade. He was subject to physical and psychological abuses. He was betrayed by successive Canadian governments: Liberal and Conservative alike wanted him to stay in jail, far away from the public eye and TV cameras. No other western country dealt with its citizens detained in Guantanamo like Canada shamefully did.
Along these years, some prominent Canadian voices rose up to denounce the treatment of Omar Khadr, but they were not enough to deter the Paul Martin government, and later the Harper government, in refusing to call for the repatriation of Omar Khadr. In fact, then-prime minister Harper and his cabinet ministers kept justifying Omar Khadr's incarceration by the fact that he was convicted in the killing of a U.S. paramedic. Needless to say, this conviction came as the result of a plea bargain Omar Khadr had made with his American jailors to gain his transfer out of the Guantanamo prison.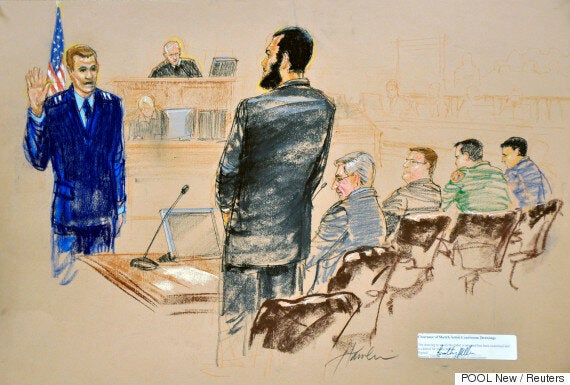 These days, the case of Omar Khadr has slipped under the radar. Even some human rights activists think that the return of Omar Khadr back home would mark the end of his tragic story. But it wouldn't. Omar Khadr never received any apology for the treatment he was subjected to in Guantanamo.
For instance, in 2008, Canadians officials flew to Guantanamo specifically to interrogate him and were never interested in his well-being. They offered to buy him a burger and some treats to get information out of him. When he understood that they were there for their own professional interests and not for helping him, Omar Khadr, became uncooperative with them. The Canadian officials pushed him to say what he clearly didn't know. This behaviour is reprehensible and should be denounced. Unfortunately, Canada never distanced itself from the actions of its officials despite the reprimand of the Supreme Court ruling declaring that Omar Khadr's rights were violated under the Charter of Rights.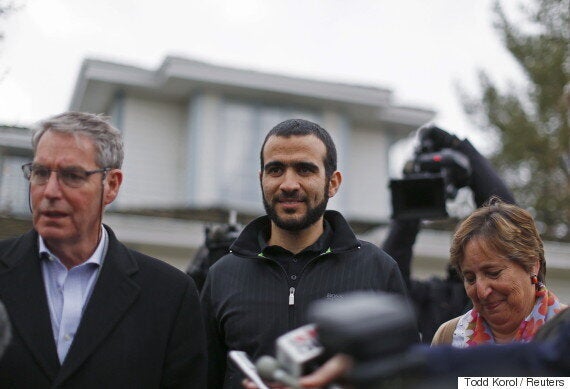 Dennis Edney, the Canadian legal counsel for Omar Khadr, has been a hero in defending his client. Not only did he defend Omar Khadr under difficult circumstances, but he also accepted him in his home and protected him as one of his own children. Recognizing the work accomplished by Dennis Edney on behalf of Omar Khadr should be celebrated by all Canadians and not fought or hidden.
Recently, Omar Khadr had to undertake a 19-hour-long surgery on his shoulder as a result of bullet wounds he suffered when he was shot in the back by the U.S. military. This serious surgery will undeniably delay Omar Khadr's efforts to progress in his studies and life.
Omar Khadr was stripped of his rights as a child, as a teenager and later as an adult. Today, he is trying hard to put his life back on track and get the education that was denied to him all these past years. As long as Omar Khadr file is still lingering, Canada won't be able to hide its dark face and celebrate its record on the world scene. It is time for the Canadian government to act swiftly and let the sun shine on Omar Khadr's life.
Follow HuffPost Canada Blogs on Facebook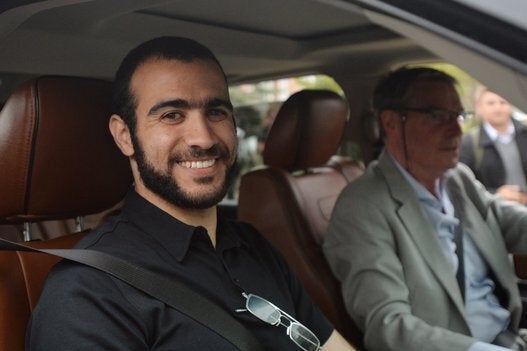 In Photos: Omar Khadr Freed