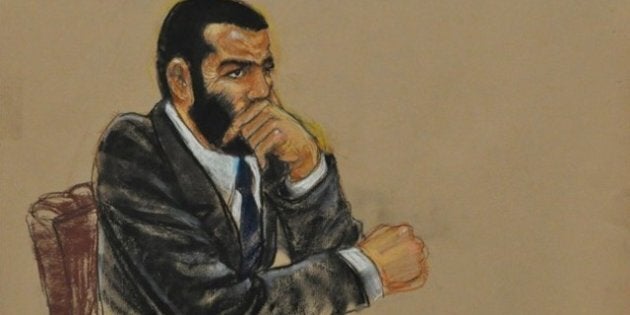 OTTAWA -- Omar Khadr's lawyer says his client shouldn't have to languish in a Guantanamo prison camp for a few more months before returning to Canada.
"The decision is long overdue and the transfer should be happening now and not in November. Obviously, we are encouraged by the positive signal, but really let's get on with it," Norris said.
The Prime Minister's Office and Toews' spokesperson, Julie Charmichael, insisted the public safety minister has not made a decision in the case -- although neither would deny that the transfer will be approved.
"The minister has said he wants to view the tapes as part of his deliberations before he makes a decision. That is still where things are -- the minister has not taken a decision," Prime Minister Stephen Harper's director of communications, Andrew MacDougall, wrote in an email Thursday.
Liberal Senator Roméo Dallaire, who took on Khadr's case as a child soldier and has been championing his return, urged Toews to approve the convicted murderer's transfer immediately.
"Canada was intimately involved in crafting the plea deal of October 2010 that states that after one additional year in Guantanamo Bay, Mr. Khadr would serve out the remainder of his sentence in Canada. Yet, almost a year after becoming eligible to transfer to his home country, Mr. Khadr's rights as a Canadian, as a child and as a human being continue to be abused by this Conservative government," Dallaire said.
The NDP's human rights critic Wayne Marston said the government's reaction gives the impression that they are "very indecisive" on the file.
"This is a situation that has been politicized beyond what is necessary. He was a combatant in a war situation and there was a plea agreement and we should be following through on it," Marston said.
"We are the only Western country that hasn't repatriated the citizens that were in Guantanamo," he added. "If he had been a young man who had shot somebody in Canadian society he would have been out already."
Ottawa blames Washington for delaying the approval of Khadr's transfer until this April, saying American authorities didn't provide a complete hard copy file until May.
"We find that the explanation they offer completely wanting, they have not provided any information that would [justify the delay]," Norris said.
The approximately 20-hours of raw video interviews were used by forensic psychiatrist Michael Welner and military psychologist Maj. Allan Hopewell to prepare their evaluations and they don't add anything that is important that wasn't already included in their reports, or in Welner's case, his testimony, Norris said.
Norris said there is a clear obligation on Canada's part not to drag its feet and move on Khadr's transfer as soon as a decision has been made.
"Why Canada just can't own up and admit that they fumbled the ball and get this dealt with is frankly beyond us."
With files from The Canadian Press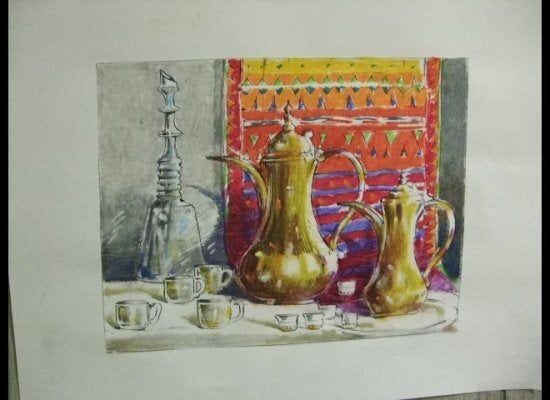 Artwork From Guantanamo Detainees