It seems some Conservatives aren't convinced that Liberal voters actually expected Canada's electoral system to change when they their cast ballots for the party last fall.
For months, Tories have risen in question period to demand that Liberals call a referendum on any proposals to reform the way Canadians vote. On Friday, Tory MP Alain Rayes seemed to question if Liberals have a mandate to alter the system at all.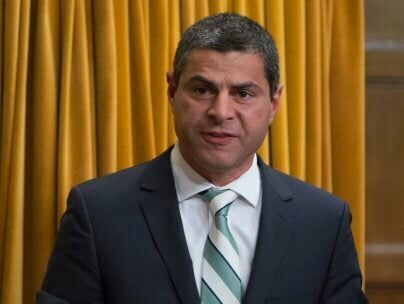 Conservative MP Alain Rayes rises in the House of Commons on April 18, 2016. (Photo: Adrian Wyld/The Canadian Press)
Rayes targeted a talking point of Democratic Institutions Minister Maryam Monsef that 60 per cent of Canadians voted for electoral reform last October.
Liberals won 39.5 per cent of the vote in the October election on a platform of 219 promises. Among them included a pledge that "2015 will be the last federal election conducted under the first-past-the post voting system."
New Democrats and the Greens — both parties that explicitly pledged to bring in proportional representation — won 19.7 and 3.5 per cent each.
"I don't know what math course (Monsef) took but let me give her the right figures," Rayes said, according to a French translator. "39.5 (per cent) voted for the Liberals. Nobody can have me believe that out of that 39.5 per cent, they voted for (all) those 219 resolutions including that one on voting systems."
Call for MP to 're-do his math'
Omar Alghabra, parliamentary secretary to the foreign affairs minister, promptly reminded Rayes that the Liberals weren't the only party to run on electoral reform.
"So, perhaps the honourable member can re-do his math," he said.
"We will not proceed until we have the broad support of Canadians," he said.
But Rayes isn't the only Tory to question what really motivated the Liberal and NDP voters who did not support the Conservative party last fall.
In debate last week, Conservative MP Marilyn Gladu told the House she didn't buy the notion that 60 per cent of Canadians voted for parties that wanted to move away from first-past-the-post system.
"I think it is important to recognize that the NDP had 38 pages of promises in its policies, and the Liberals had more than 20," she said. "Therefore, I would say that it is not really accurate to assume that people voted specifically for those promises.
"From a fact and evidence point of view, we would have to take into account that in many of the other referendums that have happened in this area, people have not voted to abandon the first-past-the-post-system."
Mark Holland, parliamentary secretary to the minister of democratic institutions, said he didn't know "how to respond to the notion that people do not vote for the policies that the parties put forward."
His constituents expect him to keep the promises he made on the campaign trail, he said.
"This was certainly a significant one in the last election."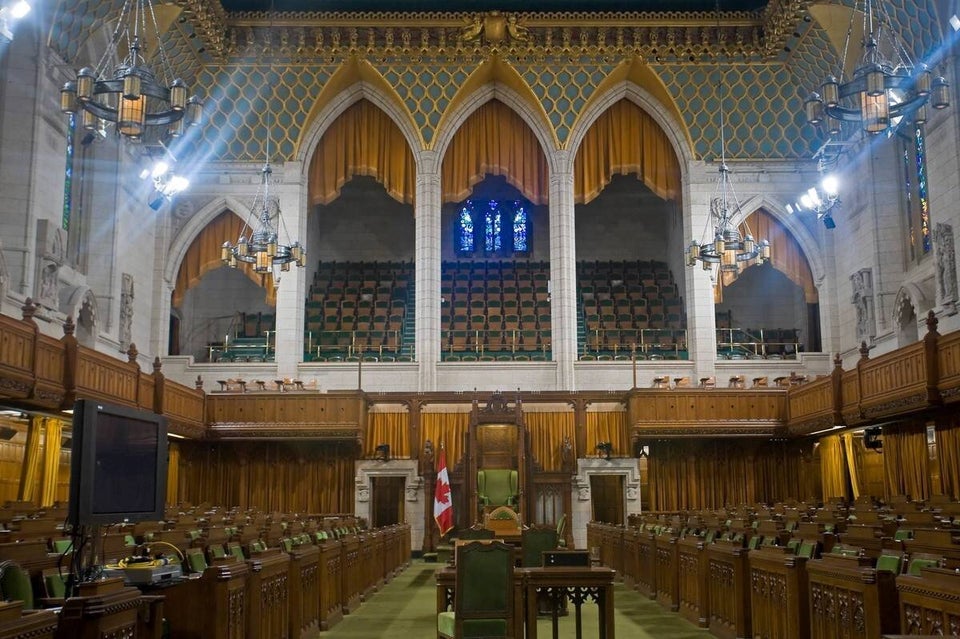 How Much Are Federal Politicians Making? (2016)