This one however is less art project and more public service message about the realities of domestic abuse.
The photo series starts with a smiling woman, colourfully dressed and in a variety of locations. Soon her smile fades, bruises and blood cover her face and choke lines appear on her neck.
The final slide shows her holding a sign that translates to "Help me, I do not know if I can wait for tomorrow," according to one translation. HuffPost Canada commenter markinthedark says that in Serbian, the translation is "I don't know if I will get to see tomorrow" — implying that the woman may not live to see another day.
The video's origins are still unclear and it's unknown if the injuries depicted are real or illustrative. However, It definitely looks to be some sort of public service announcement based on the sign at the end and the video's quality, but no one seems to be taking responsibility for it yet. It's the only video posted by YouTube user fero061982.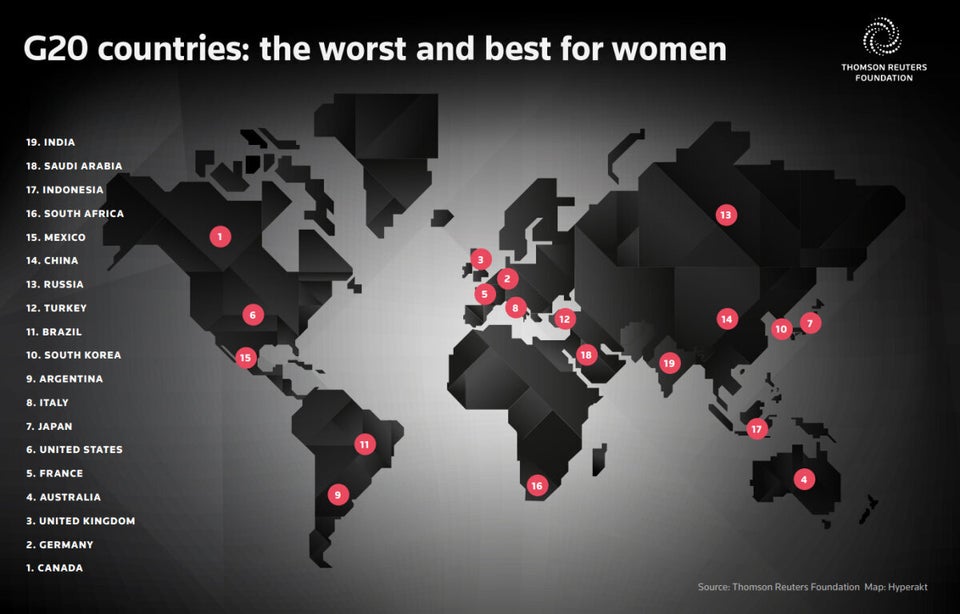 Best And Worst G20 Countries To Be A Woman