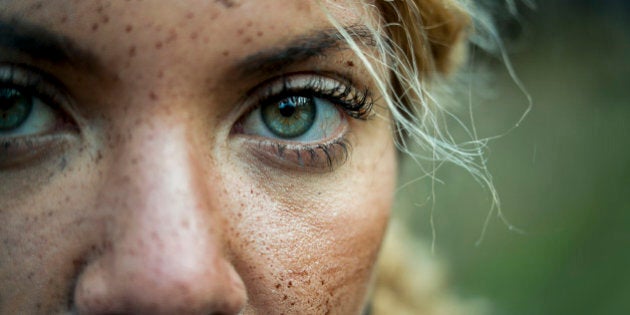 That was the mantra of the women who shared their stories in One Red Lipstick, a book and documentary about the resilience of women. In each instance, life had dealt them a curveball, but instead of curling up in the fetal position, they just faced it head on and pragmatically carried on with their lives.
Yes, I am sure they cried, but not for long. As one woman shared, what was the point in getting all upset? Better to use that energy focusing on what you could do, rather than what you couldn't.
For most of them they knew life would never be the same moving forward, and they chose between getting stuck in the past or adapting to their new reality. Plus if you had children to clothe and feed, as was Nadja's case, you had to do something. Staying stuck was not an option.
Nadja was seriously in debt after a messy divorce, and having been out of the workforce raising her children, she knew no one would hire her. So she hired herself.
From baking muffins in her kitchen and selling them to local coffee shops, she has grown a multi-million business providing her baked goods to Subway, McDonalds and other major food outlets.
One of the smart moves she made early on in her business was to outsource the actual baking, so she could focus her energies on what she did best, the sales.
Self-awareness and knowing what you do well is one way to counter what life hurls your way. And sometimes the very situation that you face helps you unfold those talents. For Stacy, when her son received an autism diagnosis, she could no longer keep her corporate job as she had so many medical appointments to fit in.
Through her research in trying to learn more and find support around the autism, she became really savvy around social media. It should come as no surprise therefore that helping folks use social media for their businesses, became her business.
I know for myself that my second diagnosis of breast cancer forced me to examine what were my priorities and focus my energies on what was important to me. Sometimes these wake-up calls, while scary at the time, serve to prod you in the right direction and you end up living a fuller and more expanded life.
You could look at these "milestones" as detours, but often if you are open to going with the flow, new opportunities unfold. You just have to be willing to take yourself out of your comfort zone.
While reading about other people's challenges may seem depressing, in One Red Lipstick, it is anything but. The stories are inspiring and speak to the resilience of women who dust themselves off, focus and get on with their lives.
We could all learn from this pragmatic attitude, because let's face it, getting on with it is what we women do well.
One Red Lipstick launched March 8 on International Women's Day. Copies are available through Amazon.ca.
Follow HuffPost Canada Blogs on Facebook