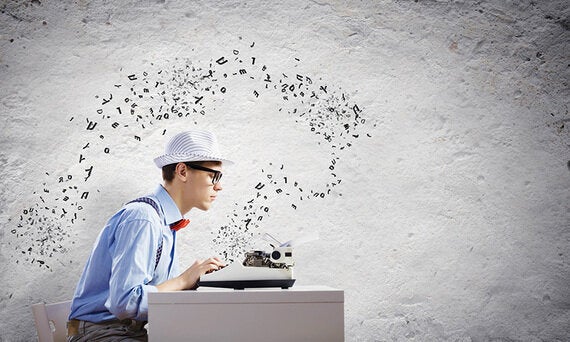 We have all seen these advertisements before. The one that ends up on your timeline on social media that you can become a writer overnight. A YouTube video of a social influencer that is inside of a huge mansion with a different car to ride for each day of the week.
One of the most misleading advertisements that I have noticed online is the get rich quick scheme for freelancers. As a seasoned writer, I can see right through them, but a person aspiring to turn their dream into a reality may fall victim to believing that it is an easy goal to accomplish.
I often need to remind people that it took me a few years to become self-sufficient and during that time it felt like God was testing me. If my intentions were to become successful quickly, I wouldn't be writing this article today. Therefore, I hope you take heed to my article and remember that it comes with a cost and it is called sacrifice.
It is possible that you can wake up one morning with a worthy idea and get started. The misconception that all you need to do is take one online course and in a few weeks, you will become a full-time, and self-sufficient freelancer is far from the truth. Before you get started, here are a few things that you need to consider.
Self Discipline is Essential
The fantasy of waking up when you want to and working with companies that match your values is exciting. In order to win as a freelancer, all distractions in the home must be turned off during an 8 - 10-hour day. If you have children, I recommend that you lease an office or work in a room in your house that is quiet.
You might enjoy watching television or texting with your friends throughout the day. My cell phone is turned on silent until I eat lunch and take a break and that is the only way that I can stay focused.
You Get What You Negotiate
Negotiating freelance rates is not for everybody. You need to know how much you are worth and this can take research in addition to time. For example, a freelance writer can have a top-notch portfolio, but if you can't translate your work into a return on investment (ROI) for a client or the number of views per post monthly, it will be difficult to prove to a prospect what you want to be paid.
I recommend that you take out books on business negotiations and understand the strategies of a win-win situation. Once you are comfortable with discussing rates, you will have the confidence to get what you want.
There are two types of freelancers in this business; the generalist and the specialist. Can you guess which one gets paid more? The specialist is highly respected because she is a subject matter expert in her field. Companies can depend on her to deliver epic work on healthcare topics because she worked in the industry for 5+ years.
A generalist is typically the first route most freelancers take. I was once a generalist, and while it felt good to be accepted to write on a variety of topics, I was pigeon held into an income because it was difficult for me to show other companies that I mastered a subject.
Can you imagine being told "no" 100 times in one month? If it sounds frightening to you, becoming a freelancer will not be pleasant. When a freelancer like myself pitches my work to news sites or companies, I need to paint a story through my content to sell my ideas or else it will be rejected.
When you apply for a freelance opportunity, you need to include your best writing samples, a thorough resume and a cover letter that screams that you are the right fit for the job. There are opportunities that come up that I want, but if I wear my heart on my sleeve and let the ones that do not work out ruin my day, I will be the least productive freelance writer on the planet.
To conclude, I love what I do but I like to believe that I was born into this line of work. There are times when I look outside of my window and want to take the day off, but I know that if I do that too many times throughout the year, the freelancing life will quickly disappear.
The next time that you see an online advertisement that states that all it takes is one seminar to turn into a freelance guru, remember that it might include a few years of doing work you don't want to do and accepting menial jobs. If you keep persevering, this experience will help you become a successful freelancer.