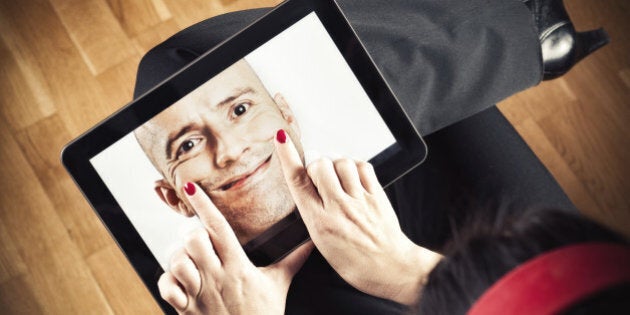 There is a serious competitive advantage that can be had by businesses willing to provide excellent email and social media customer service. Even the smallest business can earn the loyalty of shoppers and win the game against bigger, cheaper stores.
Businesses create a massive opportunity for themselves when they acknowledge customer service-related Tweets from consumers," a recent Twitter study found. "When a customer Tweets at a business and receives a response, they are willing to spend 3-20% more on an average priced item from that business in the future."
It's easier (and less expensive) to keep a customer than it is to acquire a new one. Turn that customer into a brand advocate and their worth is immeasurable. Treat them poorly and, thanks to the Internet, your brand can take a very public beating.
It isn't the occasional problem that alienates customers, it's how you respond to that problem. If you respond quickly and do everything you can to rectify the situation, customers will buy from you again and recommend you to their friends.
14 Ways to Provide Outstanding Online Customer Support
If you want customer service excellence, hire excellent staff. Pay them a decent wage and treat them well. They need to be happy in their job to defend your company and work enthusiastically to please your customers. If you must go with a call centre, try to find one with happy staff.
Listen to your customer support team. They're the front line contact for your customers. They know what works and what doesn't.
Provide clear and specific guidelines to customer support staff, based in part on their feedback and experiences. Go over common scenarios with them so they can confidently handle every situation in a timely manner.
Equip customer support staff with the tools and authority they need to retain customers or make the sale. Coupons, refunds, etc., will all pay off in the long run. Give them some wiggle room so they can make customers happy on a case-by-case basis, without wasting time with manager approval.
Social media is often used as a redirection point but that isn't always best. For example, if I send you a note on Facebook, don't tell me to call your customer support line. If you can't provide support within the medium, at least offer to initiate contact by asking for a phone number or email address via private message. Include company contact information in case the customer doesn't want to reveal their information.
Standard outgoing messages (SOM's) are great for frequently asked questions, but they should not replace personalized service. Scattering placating phrases throughout the communication doesn't fool anyone either, they want you to listen and engage them.
Sincere empathy has always been my superpower in customer service situations. Call/email centres will have you believe that adding "we understand your frustration" is all you need to convey empathy, but the key to empathy is sincerity. I know how frustrated I get when my Internet service is down, for example. If I were providing customer support for an ISP, simply saying "I'm lost without my internet connection too, so let's get to the bottom of this," automatically puts us on the same side. Customer Service Representatives must always remember what it's like to be the customer.
Volume should only be a consideration to the point where an employee isn't doing his job. How many support messages an agent processes isn't as important as how many customers he actually helped. Providing an inadequate response will only frustrate customers further, and will end up using more resources to resolve in the end.
Include a Frequently Asked Questions (FAQ) page on your website for those who prefer to resolve their own issues.
Provide an easily accessible contact page that includes all contact options (email, social media, phone, live chat, and so on).
Encourage feedback, not only about the customer service experience but also invite suggestions. Feedback should be organized and passed on to the appropriate department. Make sure there's a status page that employees can access when applicable.
Ensure staff communication through every step of the process by using customer support software that facilitates it. The many contact options available to consumers make it critical for agents to see at a glance what has been happening. For example, a quick glance at the customer history will show how many times the customer has contacted you about the problem, and what has already been done to resolve it.
Follow up to ensure everything is going smoothly for the customer, even if the issue has been resolved. A short, friendly note shows the customer they really are important to your company. Personalize the note by asking if what they bought was satisfactory. No selling is allowed in this communication, it's all about the customer.
Utilize tools that provide data and feedback so you can constantly tweak policies and procedures. Most customer support software comes with reporting features that can be enhanced by stand-alone software, like Hively (free for up to three team members).
Make sure your excellent customer support policies are broadcast on your website. They're what sets you apart and you want shoppers to factor it into their buying decision. Free support, guarantees, and even making it clear that you're based in Canada can convince Canadian shoppers to click "check out". Testimonials are also a critical addition to your website.
Exceptional customer support will help you compete and grow your business. Never forget its direct impact on your brand and bottom line.
Follow HuffPost Canada Blogs on Facebook