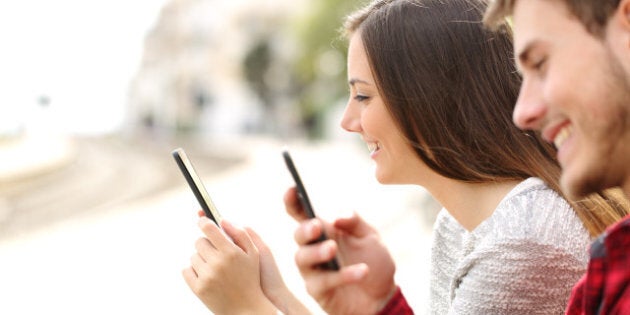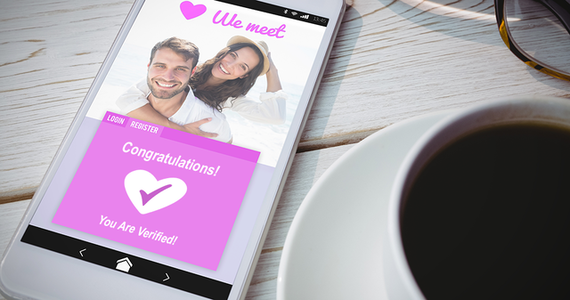 You think you may have met your dream girl or guy online, but are they really who they say they are? The use of online dating sites and mobile dating apps has swelled to unprecedented levels in recent years, creating new paths to dating bliss for modern singles.
Mobile dating apps in particular are experiencing tremendous growth as new generations of daters are trending towards immediacy in social experiences. The attraction is clear - social utility is about relevance, and our smartphones has the most intimate and relevant understanding of who I am, what I am doing and where I am.
The smartphone growth phenomenon has lent itself to the rapid adoption of online dating as a whole, with at least 15 percent of American adults surveyed saying that they have used an online dating site or mobile dating app. With Valentine's Day approaching, lonely hearts may go online to search for love, but keep in mind there will be some who will also be going online to troll for vulnerable singles to entangle into their web of deception.
As with most technologies, there will be unsavoury characters who will exploit it for crime and deceit. In the case of online dating today, many unsuspecting daters looking for someone special might find themselves being 'catfished'. Catfishing has become so prevalent that the Oxford English Dictionary has dual meanings for the word. To catfish in this context, is someone who creates a false identity online, particularly to pursue deceptive online romances.
The rise of online dating has brought the prevalence of catfishing to the fore; there was even a reality TV series called Catfish on MTV that featured people who were victims of deception for months - even years at a time. Most often, being catfished may result in a broken heart and a bruised ego for the victim, but sometimes, these sophisticated scams can result in million dollar losses. In fact, online romance scams are big business in Canada; in 2015 there were 990 reported cases of romance fraud, involving 672 victims who lost a total of $16.9 million.
You could do a Google search on someone, but revealing information may not appear on the first few pages of Google results, and you could miss crucial information that could make or break your date. A Google search may turn up some useful details, but it will likely not reveal important information such as whether they have a criminal record, or felony and misdemeanour charges or worse - a wanted fugitive.
Some online dating sites have built in checks to verify authenticity of profiles, using complex algorithms that are able to detect fake profiles by spotting patterns of what a fake profile is like. Social media sites like Twitter, Facebook and Instagram have long offered profile authenticity of public figures and other celebrities by adding a checkmark next to their name to confirm the legitimacy of the account. However, identity verification is a much-desired feature that is still missing on many social media services today, including online dating and on most mobile dating apps.
There are already many solutions in the identity verification marketplace for online dating companies to tap into. And several dating sites such as Zoosk and Badoo have already started tackling catfishing head on, by incorporating some form of verification feature into their services.
Dating sites can provide verification features as a 'premium' service to users, giving them the option of a safer and more assured way of dating if they choose to opt for it. Daters can also voluntarily authorize themselves to go through an identity check against criminal records and other authentication fields, that way they can be cleared without any privacy laws being violated.
Trust is key in the world of online dating, and without it, the industry may be one swipe away from losing credibility and trust from consumers. One thing is clear, as the season of love approaches, whether you're seeking your Tinderella or Tinderfella, it pays to be extra vigilant.
Popular in the Community