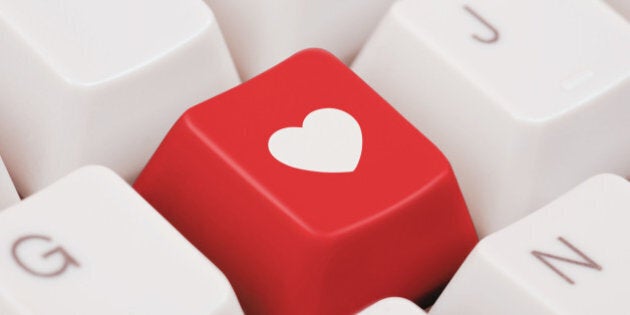 Sometime this year, when you look in the mirror you might find a very single person looking back at you. Oddly enough even long standing marriages are ending at a significant rate. A new year often brings new beginnings.
If you are over 50, then the days of bar hopping back in the 1960s, 70s or 80s are long gone. Chances are there are few potential suitors warming a bar stool in today's bar scene. But online there are a multitude of dating possibilities. Feeling a bit anxious about taking the step if you are a late blooming dating neophyte is common.
However, re-entering the dating scene via an online dating website is now an accepted way to meet new people. Do a bit of research and pick the site best suited to you.
Looming large over that step is the profile that will need to be written. Some might feel it is a daunting task. In effect doing a commercial with 'themselves' as the product. As crass as it may seem, you will be selling yourself with your online profile.
Necessary before you even begin the task is to determine if you are ready. Far too many profiles turn into an online rant about a former partner. If a needy vulnerable profile shows up, it stands out. Make sure you've done the emotional work before you begin to write. Be over the past.
Everyone loves ' long walks on the beach' so stating the obvious does not give a potential date any insight. Cliches are just that-cliches. Avoid them. They are already overused.
In life honesty is the best policy. So be honest. Any date will find out soon enough that you can't hike mountains. Be honest in who you would like for a date. Don't be shy about stating what is important to you in a date and a person.
The most challenging task is to describe yourself without sounding self -absorbed.
What type of relationship do you want? Are you looking for a casual dating situation or are you willing to consider a brand new life and potential marriage. The possibility you could make a new relationship permanent should be weighed carefully. Consider your family as it impacts them too.
Short is better than long with a profile. Turning it into a missive for the ages will turn off potential suitors. The first paragraph 'sells you'. If you haven't hooked the reader in by the first paragraph, they won't read on. That first paragraph usually makes or breaks a commitment to reading the profile. People read dozens of profiles at a time. You want to encourage the reader to read on and respond.
A brief description of some favourite time in your life personalizes the profile. Ask a close friend or family member to describe why they enjoy your company. Are you open to new experiences? What are some realistic attainable goals in your future? Mention a few. It might be just the hook that gets a reply.
The most challenging task is to describe yourself without sounding self -absorbed. How to do that? We've all been engaged in conversation with people who drone on about themselves. We've also talked to people who talk about themselves but in a way that is charming and engaging. Charming is what you want to be. Ask questions in your profile. Instead of " I like --' ask the question 'Would you enjoy sharing -- " with me. It connects the reader to you. A question also tells them that you are interested in how they feel about the particular circumstance.
Are you willing to move? Are you interested in a long distance relationship? These are issues to consider when writing the profile. If there are certain circumstances that are non -negotiable it is best to state them tactfully.
As in any good book, the beginning and ending sell the book and make it memorable. End your profile in a way that exudes optimism.
Once you have written what you feel is the definitive description of yourself, read it out loud. What do you hear? Is it warm? Is it abrasive? Striking a balance between being truthful without sounding aggressive or demanding can be a challenge.
When you post it, leave it a few days and then go back and read it. Are there parts of it you feel don't work? Take them out. Grammar counts, spelling mistakes are just that, mistakes. An online profile is not cast in stone once it is posted. Edit as necessary.
Patience is very important. Making a connection may take longer than you wish. Respond to messages with brevity, warmth and interest at the outset. There will be time for detailed information later.
Most important -- relax and enjoy the new experience and be mindful of internet safety guidelines. Some of my best friends I've met online. It's a buffet of possibilities with the potential to fulfill your brand new dreams.
Follow HuffPost Canada Blogs on Facebook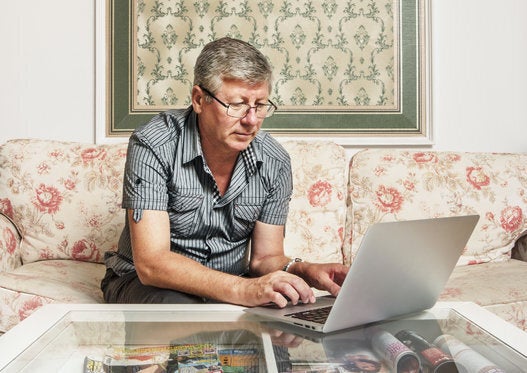 How To Master The Art Of Online Dating