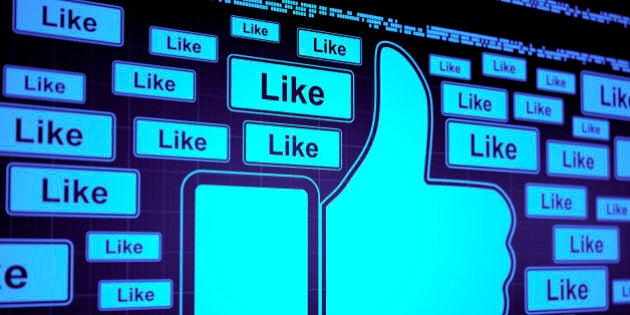 Networking events are speed-dating for sales reps. You put on a name tag on, snack hors d'oeuvres and try to grow business. Most people end up with nothing for one important reason...
People only do business with people they've built trust and rapport with.
That's difficult to win in a two-minute conversation. People can win business at networking events (nothing is impossible), but you'll have to be regularly visible to win trust and rapport.
Online networking is similar. You can introduce your offering to anyone. You can even buy friends/likes/followers as ridiculous as that sounds (and is). Do you think Gandhi built his network in 1947 to gain Indian independence by buying followers? Building real engagement, people that like, share and want to hear more of your thoughts, takes work. Again, trust and rapport. Hard to do with people you are paying to be your 'friend' or share your content. The Beatles didn't write about getting by with help from their fake friends. Not to mention the effect fake friends that don't 'like' your content has on the reach of your posts.
Strengthen your network with these three tips:
1 - Start with People You Know - You know lots of people between your friends, family and customers. Say you and I each have 50 close relationships. That's 2,500 people that we can influence with referral support -- our friends and their friends (50 x 50). The first supporters of any Internet sensation are their friends and family. They share the content with their friends and things go viral afterward. Your existing friends and family push the boulder downhill. Specifically ask your friends for help. Post content and ask your friends to like and share it. True friends will be happy to. Your reach will explode if you get 50 shares per post/tweet. I know you have 50 friends already. Stop being shy and use them to your advantage.
2 - Use Friday for Reconnecting - Most sales people believe Friday is the worst sales day. Bob Beaudine, author of The Power Of Who and a top sports executive recruiter, uses Friday as a day to re-connect with friends and family. He asks for specific ways he can help and tells them what he's struggling with. Friday is his best business day. It's difficult for people that don't know your skills, backstory, personality or abilities to help you. No matter how good-intentioned. Use Fridays to unmask, reinforce your deepest relationships and be a friend.
3 - Go Out - Signup for something on your bucket list -- join a sports league, take a course or volunteer. You'll meet lots of people you already share common ground with (interest in whatever you've signed up for). Do these hobbies for enjoyment and use your expertise to your advantage. The networking happens naturally. A friend of mine, a scratch golfer, moved to a new city and joined the local golf club. The other members saw him play, got his number from the pro shop and invited him to their weekly round. The members turned out to be high net-worth individuals. He spends four to six hours a week with multi-millionaires and has their undivided attention. He doesn't work for them or engage in too much 'shop talk,' but having multi-millionaires and CEOs calling you and requesting to spend a few hours a week with you can't hurt. Plus they become friends and it's an opportunity to build rapport that you wouldn't get otherwise.
You can meet all kinds of interesting people by strengthening your existing relationships and getting involved with any hobby.
Leave the name tag at home.