As if there wasn't enough porn online already.
A new analysis from the U.K.'s Juniper Research predicts online porn viewing will grow by some 42 per cent in the next five years.
The total number of porn video views will grow to 193 billion a year by 2020, from around 136 billion this year, the report said.
That is a lot of porn, and much of the growth in the coming years will be thanks to mobile devices, which are making it easier than ever to access dirty movies.
Juniper estimates each smartphone user will view an average of 348 porn videos this year — and that average includes those who don't view porn on mobile devices at all.
"3G, 4G and Wi-Fi have changed the nature of video-based services, as they make the streaming of high quality video quicker and more readily available to users 'on the go'," the report says.
Juniper sees the most growth taking place in video chat and webcam content. And while developing countries will account for a lot of that increase in porn views, the study predicts the U.S. will see the largest increase in porn viewing.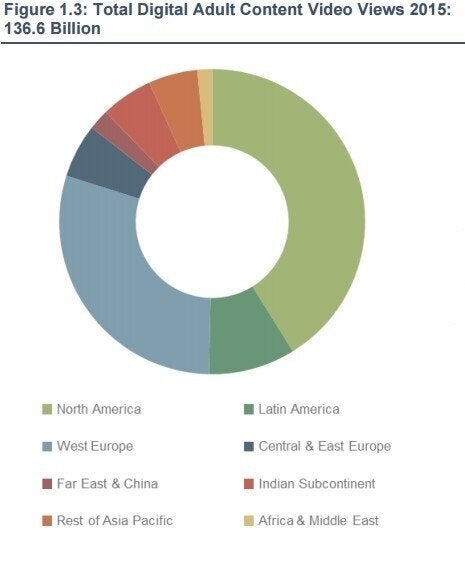 But there is a problem: Even as viewing explodes, porn producers' profits are under pressure because viewers are increasingly turning to free streaming sites like PornHub and Xvideos.
"Leading adult sites have struggled to maintain revenues, with popularity declining as consumers seek out free content from alternative sources," the report says.
As video chat and streaming become more common, porn producers are seeing their pay-per-view content suffer.
The report sees a bright future in subscription-based porn services, because "a significant proportion of service users repeatedly return to the same cam girl/hostess." (Or, we assume, the same cam boy/host.)
Another challenge is that racy content has largely been banned from app stores. But the Juniper report says that just means porn sites have had to become smarter about being optimized for mobile.
Here are the world's most popular porn sites, as compiled by Juniper. The numbers represent each site's global ranking at traffic-measuring site Alexa.com.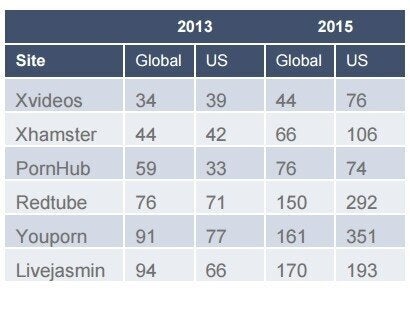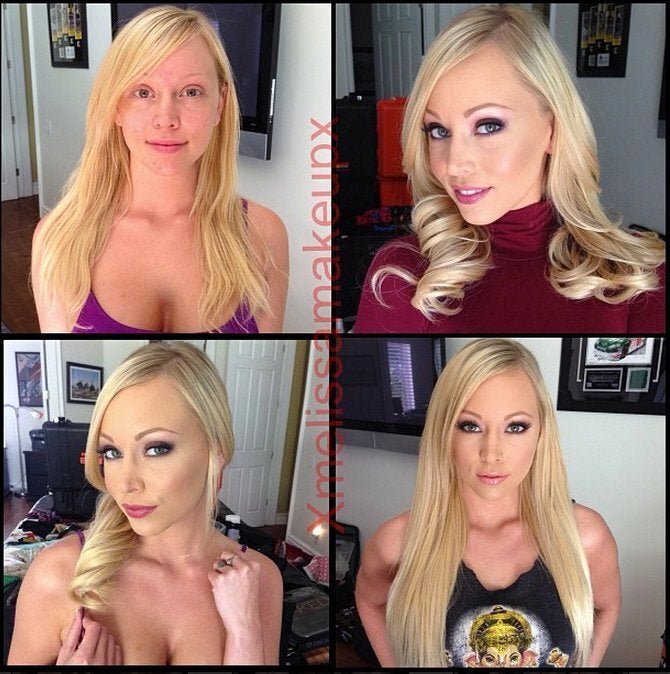 Porn Stars Without Makeup
Popular in the Community