Summertime. Your tween daughter might be asking that some restrictions from last summer get relaxed. She will tell you she is whole year older. Maybe this was the year she got her first phone. Be mindful that for any increase in unsupervised internet use there are a few things to consider.
Girls in the 12- to 15-year-old tween stage have a few vulnerabilities. Start with some pre-summer internet safety information and then set some rules that will give you, as a parent, a much firmer foundation. Research shows that girls in this age range are more likely to engage in online chat with strangers.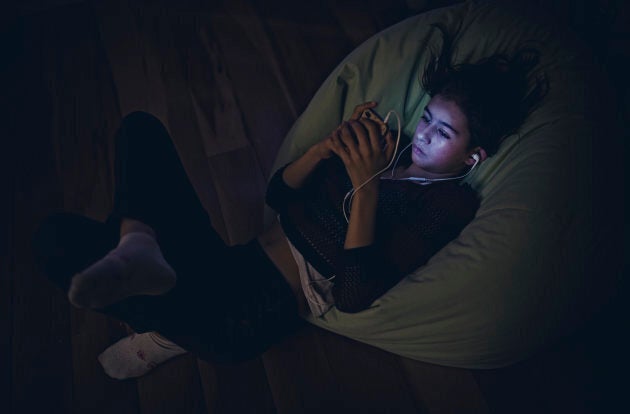 The reasons why
There are three main reasons for a young teen girl to respond to a stranger's overtures online. Sexual curiosity is one. They want to express themselves romantically but lack the cognitive ability to process risk and consequences of what they view as innocent flirtation. Online friending is nothing more than a virtual reality, a concept that a young mind can fail to grasp. A "virtual" bond she has created is like any young crush — common sense flies out the window.
Often there is peer pressure to pursue these new online friends. A group of young girls may make a connection with a flirtatious online stranger. It becomes a group activity with each supporting the other in chatting with this person. Their naivety means they are easily persuaded and believe what they are told by these strangers.
Loneliness is another key factor. Is your family experiencing some anguish that has had emotional impact on your child? As well, teens naturally feel a distancing as they mature. They are moving toward friends and independence, and away from the family. It is not too big a stretch for a young mind to then wonder at their value in the family or in their circle of friends. Loneliness has been determined as a significant issue for the 21st Century youth.
Their tactics involve quickly befriending the young girl.
The game has changed
The persona of these online strangers has changed. Where previously they pretended to be young, there is now a move toward telling the victim their true age. They know that is appealing to the tween and teen 12- to 15-year-old girl. The cachet for the victim and her friends is that an older man is interested in them.
The approach has changed as well. Their tactics involve quickly befriending the young girl. Personal information is gathered — Do your parents work? Where do you go to school? Then the initial invitation is offered to catch the child off guard.
How to offset her vulnerabilities
Be attentive to your daughter's behaviour at home. Is she open and forthcoming about her activities? Is she spending more than the usual time in her bedroom? Talk to her about her online activities and internet safety.
Friend your daughter on social media and do occasional spot checks of her phone. Turn off the location sharing capabilities on her phone. Check her browser history. Be aware of the potential in popular gaming chat room sites and the adage "where kids play, predators prey."
There are very effective apps and parental control software available. Research, talk to other parents and then find what app or software fits for your family.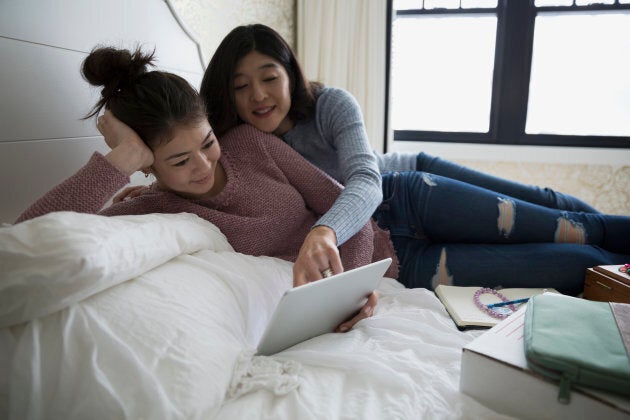 What to do if you discover something's wrong
Stay calm. The protective parent tiger is often our first line of defence, but you are at the information-gathering stage. In order to find out as much as possible about this other person, your child needs to feel they can share without fear.
Check her device for any exchanges. Take screen shots of the messaging. Ask questions. Perhaps most important is to discover if pictures have been exchanged and if this stranger has made any arrangement to meet in person. Report your concern to the platform or service. Block the person from the device. If you feel it is warranted, contact the police.
All of this will be distressing. Perhaps the most important tactic is to approach this matter with your daughter and not at her. You want to help her reach her own conclusions.
Why did she feel it was safe? What proof does she have he is who he says he is? Ask don't tell.
How to move forward
The best defence is a good offence. There are thousands of predators online every day. Your daughter will meet online friends, but good judgement is necessary in today's world. Talk to her and be an active listener. Be aware of behaviour and check her phone regularly. Your actions and words give the message that her safety is important to you. As someone I know learned recently, it can happen in any family when you least expect it.
Suggested Reading: Alexis: My True Story Of Being Seduced By An Online Predator by Alexis Singer.
Have you been affected personally by this or another issue? Share your story on HuffPost Canada blogs. We feature the best of Canadian opinion and perspectives. Find out how to contribute here.