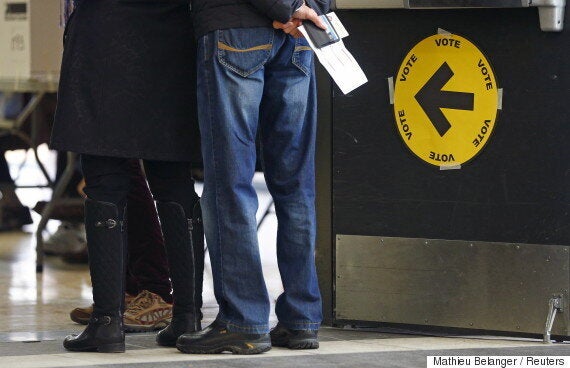 Voters wait in line at a polling station in Quebec City on Oct. 19, 2015. (Photo: Mathieu Belanger/Reuters)
The vast majority of Canadians want changes made to the voting system, especially the ability to vote online, according to a new poll.
Out of 1,000 people across Canada who were asked about electoral reform, 70 per cent were in favour of online voting, and 56 per cent supported a new electoral system, according to the survey released Monday by NRG Research and Peak Communicators.
It also found that online voting was the most popular reform supported across all age groups.
When asked what voting system they would prefer out of a list of four options, only a quarter of respondents opted for the current first-past-the-post system. However, respondents were split on the other options presented:
23 per cent selected mixed member proportional, which combines proportional representation and first-past-the-post
19 per cent selected pure proportional voting, in which votes are proportional to the number of seats won
14 per cent selected ranked or preferential voting, where voters rank their choices and the first candidate with a majority win.
The remaining respondents said that they needed more information about the different systems before choosing.
Andrew Enns, president of NRG Research Group, said that the results show a notable desire for new voting options.
"Even though there were a range of views about the best type of voting system, it is clear that most Canadians are open to moving away from first-past-the-post," he said in a news release.
The poll also showed Canadians to be in favour having a voice in the deciding process, with 67 per cent wanting to see a referendum on potential electoral changes.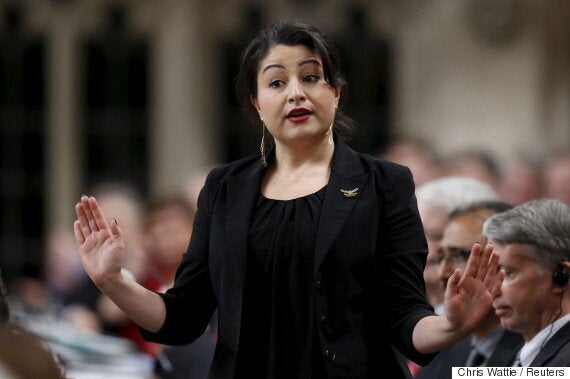 Democratic Institutions Minister Maryam Monsef speaks during Question Period in the House of Commons in February. (Photo: Chris Wattie/Reuters)
Last week, Democratic Institutions Minister Maryam Monsef pledged that she won't make any reforms without a "broad buy-in," from Canadians. But she came under fire for suggesting that the process will take place exclusively at the federal level without a referendum.
The survey was conducted in English and French on May 25 and 26. The polling company does not provide margin of error for online polls or other non-probability samples.
Unsuccessful voting reforms
While support for electoral reform is robust, experiments with online voting in Canada have been less than successful.
In 2014, the online voting system to elect an Alberta Progressive Conservative party leader was hacked multiple times, leading to a police investigation.
Attempts at the provincial level to push ahead on voting reform have largely failed. In a 2009 referendum, British Columbians voted against moving away from first-past the-post to a new, single transferable vote system.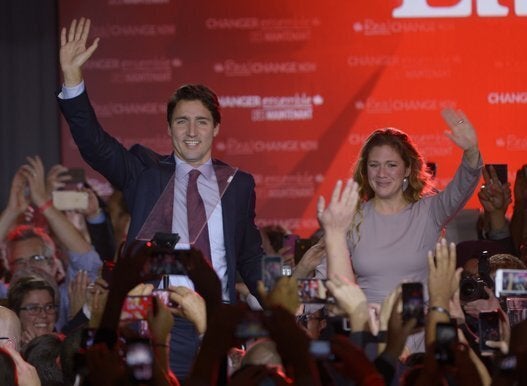 In Photos: Canada Election 2015