The Canadian Women's Foundation (CWF) is launching a new campaign to get Canadians to talk about consent.
However, the study (which surveyed 1,500 Canadian adults), also showed 96 per cent of Canadians agreed that sexual activity between partners should be consensual.
"The fact that most Canadians agree sexual activity should be consensual is a positive sign that people understand the critical importance of consent. However, it's alarming that so many people don't understand what consent actually looks like," says Anuradha Dugal, CWF's director of violence prevention. "A lack of understanding of consent can be a contributing factor for unwanted sexual activity and assault, and is a clear sign that Canadians desperately need more education on the meaning of consent.."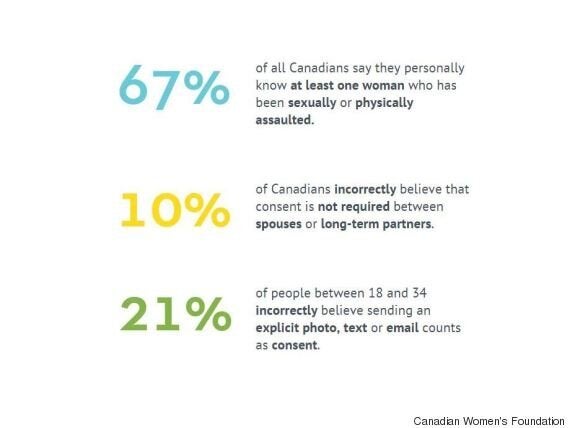 In the video above, the CWF highlights at least three scenarios, concluding that like all consent, "you should never get more than you asked for."
"There has been very little education about consent, so people haven't had the chance to ask questions and clarify what consent means. Additionally, many people are not comfortable talking about sexual activity," she tells the Huffington Post Canada. "Some people think if you talk about sexual activity, you will ruin the romance, but sexual activity without consent is sexual assault. Ensuring you have consent is a sign of respect and caring."
According to Canadian law, consent should be both positive and ongoing between parties involved. However, only 33 per cent of survey respondents identified these traits as forms of consent.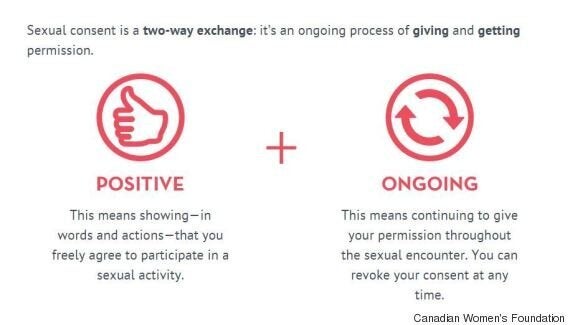 Consent has been a topic of discussion for months now, and with students going back to school and Ontario introducing a brand new sex-ed curriculum, now is the perfect time to get talking about consent ... even if it means comparing it to getting a terrible haircut.
Watch the video above and let us know, is this an effective way to explain consent?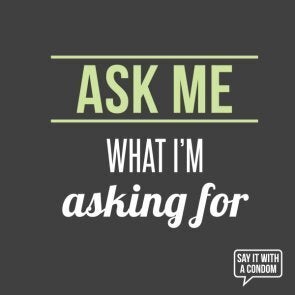 The Consent Project
Popular in the Community