More than a week has passed since the Ontario Society for the Prevention of Cruelty to Animals (OSPCA) shared the troubling news that it plans to move away from investigations into suspected animal cruelty that involve horses and farm animals. Understandably, people are upset and concerned. They are looking for answers — and leadership.
In Ontario, primary enforcement of animal cruelty laws is legally mandated to the OSPCA and its affiliate humane societies, which are charities. Around 70 officers investigate a staggering 16,000 complaints each year.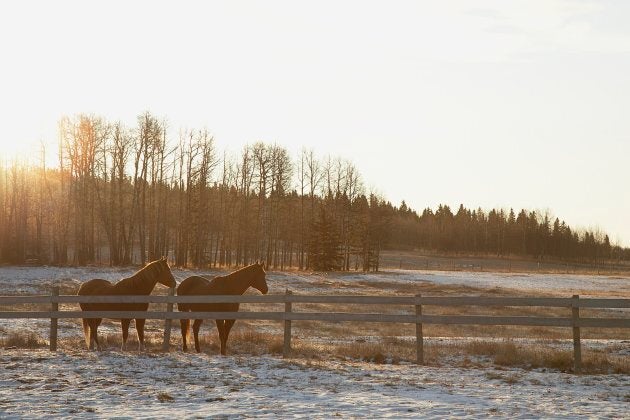 The Ontario government provides a small amount of funding for enforcement, but research I conducted with University of Windsor criminologist Amy Fitzgerald has found that the front-line animal cruelty investigations workforce is too small, stretched too thin and routinely works with inadequate resources, including for officer safety and communications (not to mention very low pay). Plus, as a charity, the OSPCA is not subject to the same level of oversight and accountability as police forces or other public agencies.
Meanwhile, front-line officers must follow every detail of the law, and the directives of the OSPCA's upper management about which types of suspected crimes and even which individual cases will be investigated (and when), which won't, and what happens to any animals seized. Officers are trying their best, but the status quo is clearly not sustainable.
Ontario needs to unequivocally demonstrate that we take crimes against all animals seriously. And it's not quite as simple as shifting all responsibility to the police. They already have significant responsibilities, and enforcing crimes against animals creates the need for sheltering (or stabling), veterinary treatment, daily care and physical/psychological assessments of the animals. Plus, when animals are harmed, their bodies become evidence, which requires veterinary forensics. Police do not have the appropriate facilities, resources or capabilities to undertake such work on their own.
SPCA officers and staff have proven their mettle and have extensive experience with animal issues (years and often decades worth), and invaluable expertise which should be utilized.
There are a number of possible approaches that warrant consideration. All involve collaboration.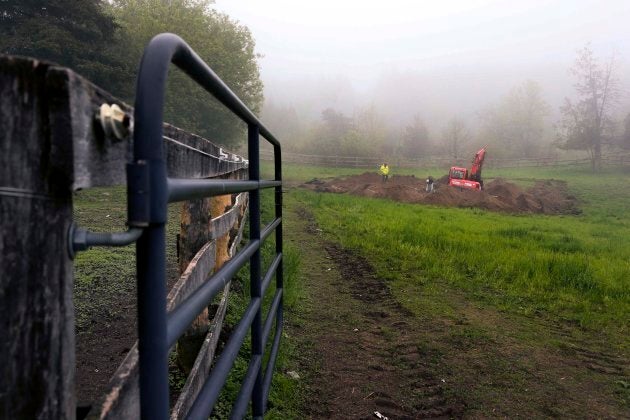 Move the humane law enforcement officers into the OPP.
The current inspectorate would become part of the provincial law enforcement umbrella (perhaps as special constables), able to build on their vast knowledge, reach animals quickly, cover more of the province and use OPP resources. Over time, the animal protection force would need to grow in size, given the workload. The OSPCA and other animal shelters could support enforcement by providing animal care, humane education, etc.
Empower local communities.
Local police could become more involved in enforcement, through basic training for all officers and the creation of animal crimes units, as some U.S. cities have done. Municipal animal services officers could also be assigned greater enforcement powers. In either case, support facilities could be networked involving city-run shelters and other humane societies.
Form partnerships between police and the OSPCA/humane societies.
The NYPD is responsible for front-line enforcement, but receives training and 24-7 support from the ASPCA's law enforcement liaison team. Each police precinct now has its own animal liaison, and a specialized city-wide detective unit, the Animal Cruelty Investigation Squad, is fully operational.
The ASPCA also provides crucial assistance through its veterinary forensics team and legal liaisons that support District Attorneys offices which themselves now have prosecutors prioritizing crimes against animals. The ASPCA's growing community engagement team undertakes the challenging but critically important work of helping people help their animals, particularly those with financial or other struggles. This responsive and preventative program is an essential component of the partnership.
Here in Ontario, one or a combination of these approaches may be the best fit. Legislation governing wildlife is already enforced by government agencies, and police are involved with some of the most heinous or large-scale animal abuse cases, and in regions that SPCAs do not cover.
A stronger, more collaborative approach would not only better protect vulnerable animals, but officers will be safer and will gain gateways to related crimes, including firearms, narcotics, and, most often, domestic violence.
More can — and must — be done, and it will take public leadership.
Have you been affected personally by this or another issue? Share your story on HuffPost Canada blogs. We feature the best of Canadian opinion and perspectives. Find out how to contribute here.