The Ontario government is clamping down on the bottled-water system by increasing the price charged to companies, but critics say the move doesn't go far enough.
Starting Aug. 1, water bottlers will pay $503.71 for every million litres of groundwater taken, compared to the previous fee of $3.71, according to a government press release issued Thursday.
Environment Minister Glen Murray said Ontario is taking steps to protect its water resources as the impacts of climate change become more apparent.
"This increased fee, along with the other measures we've taken, will help increase groundwater protection and scientific understanding of how to best manage this vital resource," Murray said in the release.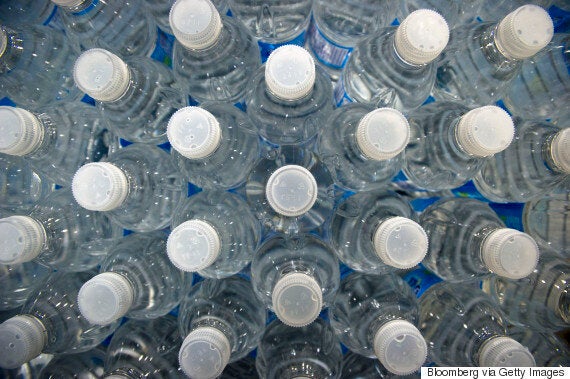 The Ontario government also issued a moratorium on new water-taking permits for bottled water companies last December, which remains in effect until 2019.
"The entire bottled water industry in Ontario represents only 0.2 per cent of all water takers in the province," it said.
"To properly sustain the resource, everybody has to be involved."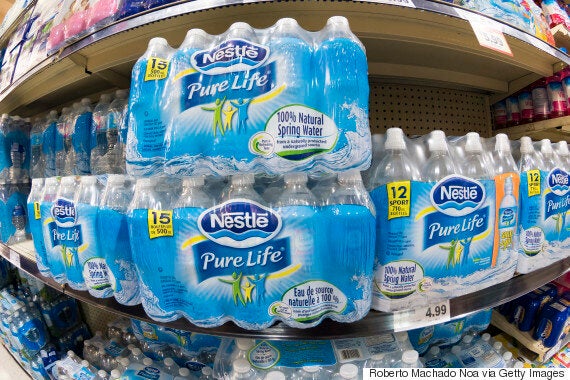 Tensions between municipal development and big business bubbled to the surface last year after beverage giant Nestle Waters Canada bought a well that the Township of Centre Wellington wanted to use as drinking water.
The property had been on sale for a decade when Nestle submitted a conditional offer, followed by an anonymous counter-offer by the township.
A Nestle spokesperson said when the company learned of the municipality's interest, Nestle offered to give the well to the community, but the offer was declined.
About two-thirds of Ontarians wanted the province to sell the well back to the township, according to a December 2016 poll conducted by the Council of Canadians. Many also felt the province should end all water-taking by bottled water companies.
However, the bottled water association said 70 per cent of Ontarians consume bottled water.
"This decision by the government not only puts Ontario jobs at risk, but it also means consumers will likely start paying more for a healthy hydration product where demand is clearly growing," it said.
Nestle Waters Canada president Debbie Moore said the company will accept the pricing, but feels it's not being distributed fairly among groundwater permit holders.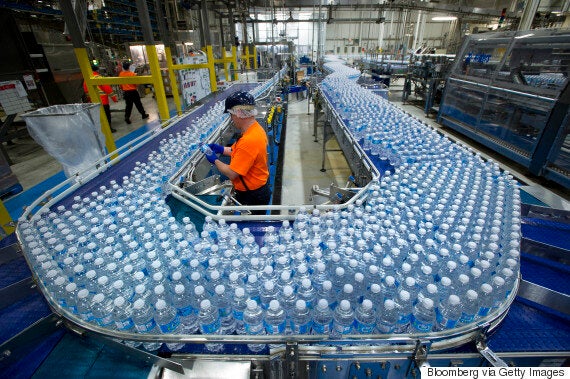 A worker inspects bottles of water at the Nestle Waters Canada plant near Guelph, Ont. on Jan. 16, 2015. (Photo: Kevin Van Paassen/Bloomberg via Getty Images)
Council of Canadians regional organizer Mark Calzavara said Ontarians "overwhelmingly want to see bottled water phased out."
"Charging roughly one penny per case of bottled water will do nothing to protect vulnerable groundwater," Calzavara told CBC News.
The price increase amounts to 0.05 cents per litre of water taken.
CORRECTION - June 10, 2017: An earlier version of this article incorrectly stately that Nestle outbid the municipality of Centre Wellington for a well.