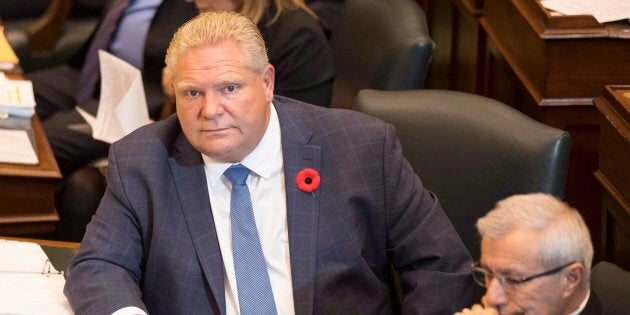 UPDATE: All of the spending outlined in this article was scrapped by the Progressive Conservative government on Nov. 15, 2018.
Read more about the Fall Economic Statement:
Universal child care is among the programs promised by the Ontario Liberals that may be on the chopping block come Thursday.
Progressive Conservative Finance Minister Vic Fedeli will table the Fall Economic Statement, essentially a mini-budget that will outline the province's expenses and revenue. He's said the document will "turn the page on 15 long years of tax-and-spend Liberal policies."
And the update may very well bring more cuts.
Premier Doug Ford promised to cut annual spending by $6 billion on the campaign trail, without specifying how he planned to do so. He said the savings would come through "efficiencies" and won't cost any public employees their jobs.
Universal child care
New spending, announced in March, included a historic investment in child care.
The previous Liberal government had budgeted $2.2 billion to create free preschool spaces for children over two-and-a-half years old by September 2020. They said it would save parents about $17,000 per child.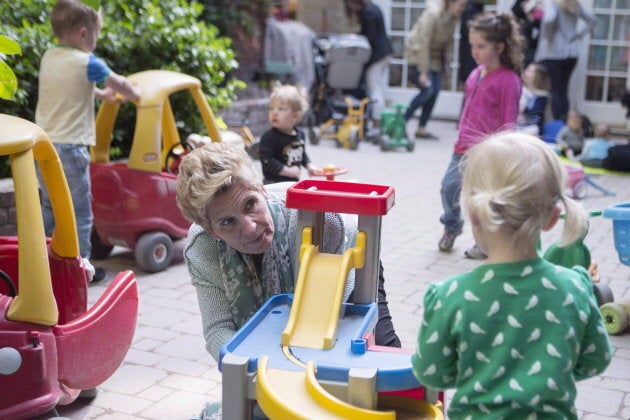 During the campaign, Ford said he would replace the proposed program with a tax credit that would refund parents for 75 per cent of their child care costs. Parents could use the credit until their kids turn 15.
Drug and dental care reimbursement
By the summer of 2019, Liberals said they'd reimburse anyone without coverage for up to 80 per cent of their medication and dental costs. Singles would be eligible for $400 a year and couples $600 a year, plus parents could get $50 for each child. Wynne's government said they'd spend $800 million in the first two years to make this happen.
Ford's promise on this front is much cheaper: he said his government would provide free dental care for low-income seniors, at a cost of $98 million a year.
Gender-based violence
Hundreds of millions of extra dollars were allocated to programs for sexual assault victims and people fleeing domestic violence under the Liberal plan. The 2018 budget pledged $242 million to create 1,000 more shelter spaces for women and children, 600 more spots in transitional housing, and to provide counselling to 2,000 more people.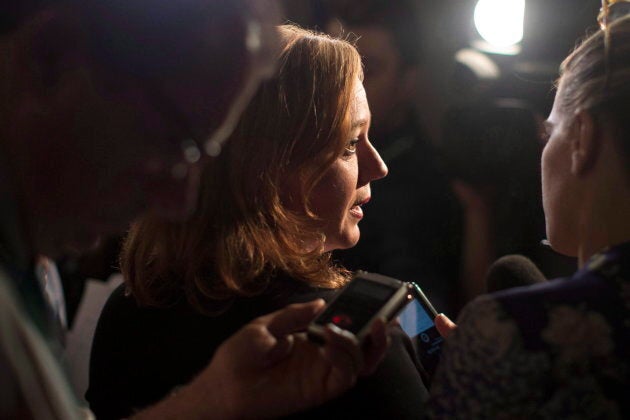 There was nothing in the PC party platform on this issue. But Minister Lisa MacLeod has told HuffPost Canada that a new strategy on violence against women is on its way this month.
"There's a lot more support I think we can provide," the minister of children, community and social services said after giving a speech on human trafficking. The PC plan will focus on supporting women in rural and remote communities, she said.
Welfare and disability
Another topic not mentioned in Ford's platform was social assistance. The province spends about $10 billion a year to support people who are out of work or who have disabilities.
Before the election, the Liberal government said it would spend an extra $2.3 billion over three years to improve the system. The money would hike the Ontario Works and Ontario Disability Support Program payments by three per cent every year for the next three years, and raise personal allowances by two per cent every year.
The investment would also see the government work closely with First Nations and urban Indigenous groups to make social assistance more effective and culturally appropriate.
She was supposed to unveil the province's new approach to social assistance last Thursday, but told reporters it made sense to wait until after Fedeli's announcement.
The plan for disability and welfare payments will be "aligned" with the economic statement and the Making Ontario Open for Business Act, she said at Queen's Park Monday. That act repealed labour reforms introduced by the Liberals, including guaranteed paid sick days and a planned hike in the minimum wage.
'Hard decisions'
Last week, TD Economics said Thursday's Fall Economic Statement will be much more exciting than the annual updates usually are.
Times have changed since the Liberal government's last budget, the note from deputy chief economist Derek Burleton and economist Rishi Sondhi said. Cutting the province's mounting debt won't be easy, they said.
This year, the government was expected to spend $12.5 billion just to pay interest on its debt. That's more than Ontario spends on its entire court system.
"Program spending per capita is already amongst the lowest in Canada, suggesting little room to cut," the economists wrote.
"All told, the path to balance will be fraught with hard decisions."
Watch Backbenchers Ep: 3: Are We Headed To A Federal Ford Fiesta?
Popular in the Community