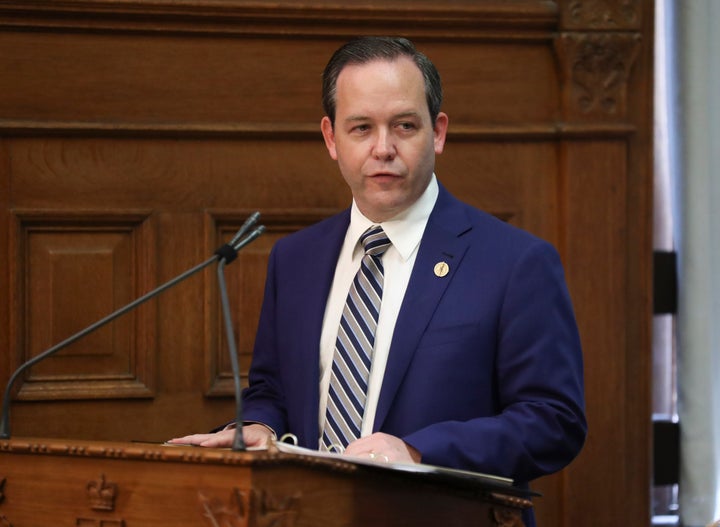 TORONTO — When the man who had forced Charlotte* to stay in the sex trade was arrested in 2015, she had no assets to her name. He had been taking all her paycheques and her payments from the Ontario Student Assistance Program (OSAP).
"He just completely tarnished everything I worked for and everything that I had," Charlotte, whose real name cannot be used due to a tribunal-ordered publication ban, told HuffPost Canada.
"It was very, very traumatizing. It scars you."
Charlotte's lawyer, David Shellnutt, applied for funding through Ontario's Criminal Injuries Compensation Board (CICB) in 2018. The GTA mother-of-two got $30,000 later that year.
"It helped me a lot," Charlotte said. "It was good to know that, obviously what happened to me was horrible, and the government was willing to at least give me a new starting point."
She was able to pay off the debt from loans and phone bills that accumulated while she was being trafficked and bought a car, so that she can take her two young kids to school and to the park.
PCs cap funding for pain and suffering
When Shellnutt told Charlotte that Ontario's Progressive Conservative government was getting rid of the CICB and capping pain and suffering payments at $5,000 in the meantime, she said her heart sank for future applicants.
"I feel like $5,000 is just gonna be like a slap in the face," she said.
"It's for their benefit," Charlotte said of the Ontario government that will save money from the decision. "It's not for us. It's like basically shutting us up and saying, 'We don't give a crap about you.'"
"I feel like $5,000 is just gonna be like a slap in the face."
The CICB paid out $32.8 million for pain and suffering in the 2017/18 fiscal year. Payments go to people who have been trafficked, victims of domestic violence and hate crimes, and the immediate family members of murder victims.
Premier Doug Ford's government, in its first budget, amended the law so that pain and suffering payments would not exceed $5,000 and so that the board would eventually be dissolved. As of Oct. 1, the government terminated all new CICB applications and launched its replacement program, the Victim Quick Response Program+ (VQRP+), which only provides "short-term" financing for "essential" needs, like medical treatment, short-term counselling and funeral expenses.
Government says it will provide support more quickly
A spokesperson for the Ministry of the Attorney General said the VQRP+ will get funding to victims more quickly than the CICB process did.
"Victims no longer have to pay out of pocket for any eligible expenses, or relive their trauma through a long and complex process that took years to complete," Brian Gray told HuffPost by email.
"VQRP+ does not make decisions based on quantifying the amount of pain and suffering of a victim; rather, the program is designed to ensure victims receive the immediate and tangible supports they need when they need them."
The government is also increasing funding for short-term needs like transportation, accommodation and crime scene cleanup, Gray said.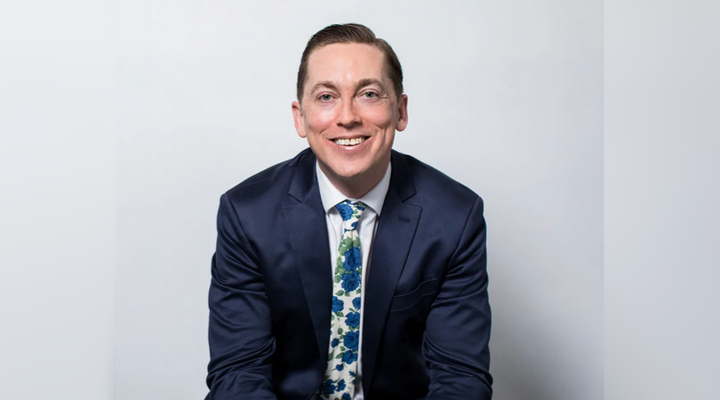 Shellnutt, Charlotte's lawyer, said the government's assurances are meaningless.
"I'm a lawyer, and I'm like fumbling through different websites … I can't find any information on this," he said of the VQRP+. "What about someone who's been a victim of crime and is just trying to seek some help? Come on."
He said that the larger pain and suffering awards showed victims that the government believed their stories and believed that what happened to them was wrong.
"It's not enough to just get someone to a safe location. If we want people to reintegrate back into society and heal, we've gotta stick with them a bit longer than just getting them a safe hotel," he said.
"It's almost unfathomable to me that they would cut this."
For Charlotte, the $30,000 was helpful, but she still said it didn't come close to making up for what she went through.
"I, physically, mentally, emotionally, still have to deal with it for the rest of my life," she said. "It still haunts you."
She hopes to go back to school and eventually open a salon to create jobs for young women who might otherwise end up in the sex trade.
"That's so dear to my heart now. I'll never be able to not think about that."
CORRECTION: A previous version of this story stated that Charlotte applied for compensation through the Criminal Injuries Compensation Board in 2016. She applied in 2018.