The Ontario election is only a few days away. On June 7, Ontario will have a new premier, and it will be either Progressive Conservative (PC) leader Doug Ford or New Democratic Party (NDP) leader Andrea Horwath. The current premier, Liberal Kathleen Wynne, has admitted that she has no chance of winning this election, meaning this is a clear two-horse race.
But who's leading with only a couple days left? The answer is somewhat complicated, because while an aggregation of polling shows that the NDP is leading the PCs by about one per cent, most experts agree that Ford and his team have the edge. The PC's chances of forming government may be higher because they have voters better spread out across ridings, whereas it is assumed that the NDP's support is concentrated in some cities and regions.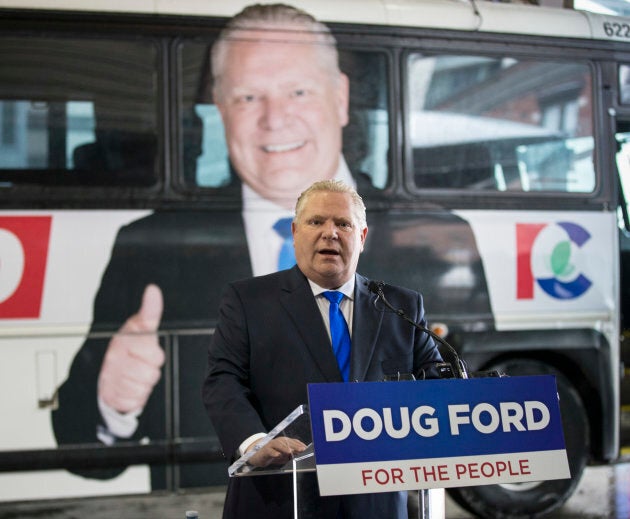 These projections aren't foolproof, but in our first-past-the-post system, where votes are cast can matter as much as how many votes you get. Indeed, there is a distinct possibility that while Horwath and the NDP may win the popular vote, Ford and the PCs may still win a majority of seats.
Nonetheless, this election isn't over. Over the next few days, things may change due to last-minute scandals, the effects of Wynne's concession, or where a relatively high amount of remaining undecided voters choose to park their vote. It could also depend on which polls happen to be most correct, or even if margins of error fall in a particular party's favour.
But, in my view, as a millennial myself, there is one factor above all that could shape this Thursday's election: young voters.
Millennial voters outnumber boomers
As you may have heard, this is the first Ontario election in which millennials will comprise a bigger potential voting bloc than the baby boomers, but the reality is that boomers are still set to have a bigger electoral footprint because young people tend to vote in lower numbers. Despite facing deep challenges in relation to previous generations, young Ontarians have been content to let others make vital political decisions about their political future for them.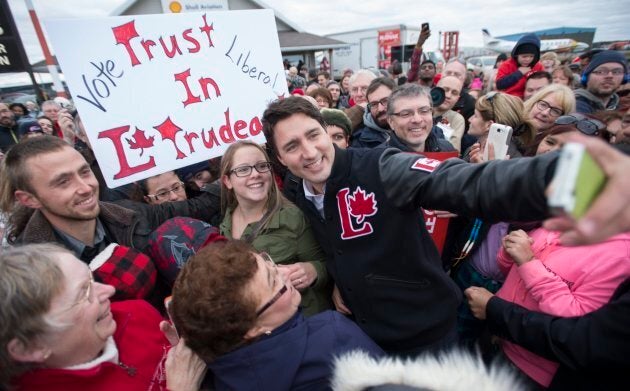 But it doesn't have to be this way, and examples from even the past couple years show that young people, if they increase their turnout, can have profound effects on an election. In 2015, Justin Trudeau won a resounding victory, with more than one source noting that enthusiasm from young Canadians played a decisive role, especially in giving Trudeau his majority government.
Likewise, the United Kingdom's 2017 general election was expected to be an absolute landslide victory for Theresa May and her Conservative Party, but a spike in youth turnout helped Labour Party leader Jeremy Corbyn pick up around 30 seats, erasing the Conservative majority in a result few analysts predicted.
The issue is that young people just don't vote as often as their parents and grandparents do.
The same can happen here in Ontario later this week. In most polls, there has been a clear indication that Horwath and the NDP are performing best with voters under the age of 45, and especially with women in that age range. But again, the issue is that young people just don't vote as often as their parents and grandparents do.
Don't count young voters out
The silver lining? There are a couple. First, the way polls work is quite complex. They don't simply poll a group of voters and report the results. In order to ensure accuracy, they also control for things like location, age, gender, income, education and past voting preferences. This is done to ensure the results are balanced based on the province's demographics.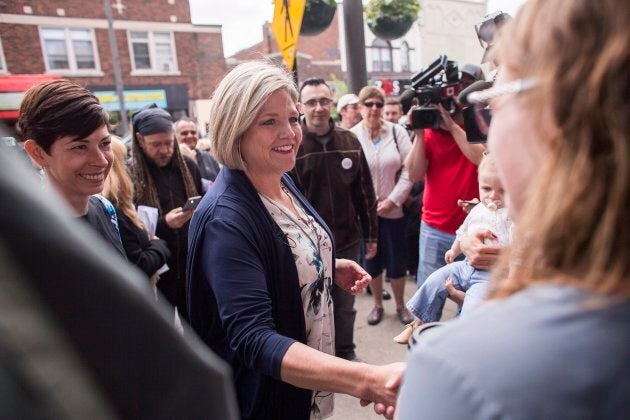 What does this mean for young voters? Some formulas, like the Maclean's-Pollara voter survey, lower the effect of our voice because voting models anticipate young people being less likely to show up on election day. Put another way, those who predict electoral outcomes are already underestimating the potential power of youth voting blocs.
Your vote matters
So, what's a young voter to do? In short, if their goal is to stop Doug Ford and the PCs — which many polls indicate perform weakest among the youngest voters — the safest choice is to vote for your local NDP candidate. Generally, strategic voting is conducted on a riding-by-riding basis, but in an election where the CBC projects the Liberals and Greens to win less than five combined seats, a majority government is very likely, and the only plausible alternative to a Ford majority is an NDP majority.
While this election will affect all of us, it has the greatest impact on young people.
And if Liberal and Green voters vote for the NDP en masse, even the PC's stronger vote distribution won't be enough to overcome progressive unity. Kathleen Wynne's demand that voters elect Liberals in their ridings to ensure a minority government is a cynical attempt to split the progressive vote and give Doug Ford a majority government.
Young people need to do the very best they can to get their friends, colleagues, classmates and siblings out to the polls, because if we all do our part to get fellow millennials to the polls, the chances of a victory over Ford increase. This also applies to older folks: get the young people in your lives to the polls on June 7; let them know that while this election will affect all of us, it has the greatest impact on young people in terms of social programs, education, health care and employment.
Above all, let your young friends know that voting is easy. You don't need to register, and you don't need to have gotten your elections Ontario voter information card. As per Elections Ontario, all you need to vote is acceptable documentation that proves your identity and address. To make voting accessible, a wide variety of documents are valid, including some documents from colleges and universities.
At the end of the day, this election is still very close, and either the PCs or the NDP could find victory on June 7. More than at any point in Canadian electoral history can millennials shape the outcome.
Christo Aivalis is an Editor of Active History, and a SSHRC Postdoctoral Fellow in the Department of History at the University of Toronto. His dissertation examined Pierre Trudeau's relationship with organized labour and the CCF-NDP, and is being published with UBC Press in May 2018. His work has appeared in the Canadian Historical Review, Labour/le Travail, This Magazine, Ricochet, and Canadian Dimension. He has also served as a contributor to the The Broadbent Institute, Canadian Press, Toronto Star, CTV and CBC. His current project is a biography of Canadian labour leader A.R. Mosher.
Popular in the Community