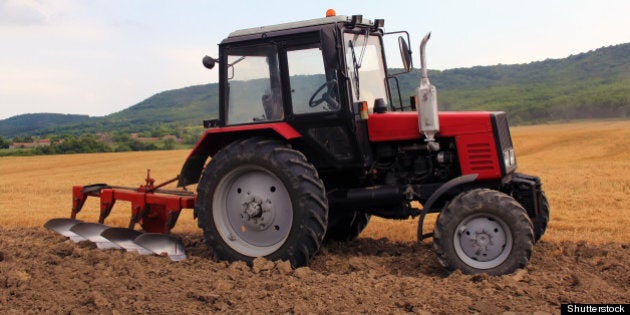 If Ontario does not close the loopholes in provincial legislation that fail to protect local food and water, we're shooting ourselves in the foot. It is unsustainable and irresponsible for Ontario to dig up farmland and natural heritage sites while blasting through water tables to supply aggregates for growth plans that pave over prime farmland.
We can and must do better -- for the health of our economy, environment and communities.
Loss of farmland not only threatens our health and local food security, it also threatens Ontario's economy. The food and farming sector is now the largest employer in Ontario. Over 717,000 people are employed in food and farming. The sector contributes over $67 billion to Ontario's economy.
We are blessed in Ontario with lots of fresh water -- over 250,000 lakes, rivers and streams. Our province borders on four Great Lakes. We have rich groundwater resources. But industrial activities that dig below our water table threaten to disrupt the flow and quality of water. It is our responsibility to protect Ontario's water for today and for our children's grandchildren.
The recent movement led by farmers and community groups to stop the Melanthon Mega Quarry revealed the loopholes in provincial legislation that fail to protect our food and water. Clearly, these loopholes need to be closed.
Unfortunately, the provincial committee reviewing the Aggregate Resources Act (ARA) is dragging its feet. Reforming the ARA is an essential first step in protecting local food and water. Each day that the government fails to act is another day Ontario's food and water is not protected.
Together, we need to put pressure on all parties at Queen's Park to take action to protect food and water by revising the ARA.