At the beginning of June, the Ontario Association of Food Banks network came together in Toronto for both our annual conference, and to mark our organization's 25th anniversary.
An occasion like this one is bittersweet.
On one hand, it is an opportunity to recognize the countless lives that have been changed through the work of food banks, and the hard work and great strides of staff, volunteers and donors across the province.
On the other, it means that hunger is still a pervasive issue in Ontario. With 335,000 people visiting a food bank in Ontario each month -- seven per cent higher than in 2008 -- it's a clear sign that we, as a province, need to do better, and we need to start now.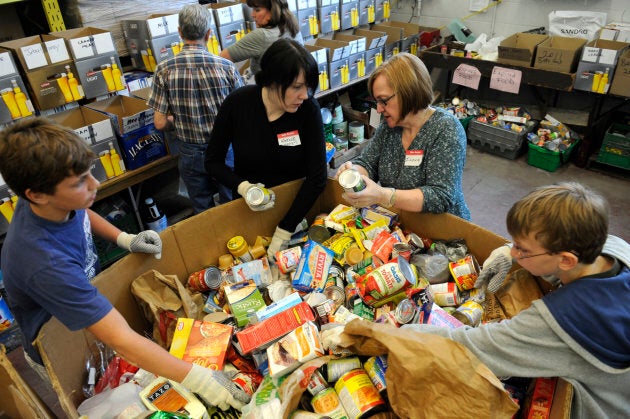 As Ontarians, we must ask ourselves: in 25 years, do we want to be having the same conversations? To still have hundreds of thousands of our neighbours in need of emergency food? Or do we want to be able to look back and say that 2017 was the point when we turned things around and made our province a better place to live?
Food banking, in the more professionalized form we know it now, began in Canada in the early 1980s in response to a recession that left many people unemployed. But as Wendi Campbell of The Food Bank of Waterloo Region puts it, "What is sometimes forgotten is that people have been doing things to support the less fortunate in our communities for hundreds of years... the '80s put a name on this work -- created some formality, policy and mobilized communities in a different way. Food banks popped up across the country and continued the work of our churches and our neighbourhoods."
Over the past 25 years, Ontario's food banks -- and the clients they serve -- have weathered three recessions, periods of government austerity that resulted in cuts to social assistance and affordable housing, and a job market that grows ever-more precarious. The need continued, and as such, food banks stayed open.
While food banks do incredible work, they are not a complete solution to the problem of food insecurity.
But that doesn't mean that food banks themselves have stayed the same. On the contrary: food banks have evolved and changed to fit the needs of their communities. At the Ontario Association of Food Banks, we have put a strong focus on providing fresh, nutritious food to our food banks, and on being a strong voice for long-term solutions to poverty.
Our network of food banks have become hubs of innovation, addressing multiple aspects of poverty and building community. They have adapted their models to suit the needs of their communities, promote dignity and respect, and work to reduce stigma and stereotypes. Whatever form they have chosen to take, it's always been in pursuit of the goal of serving their clients better.
Yet it's important to acknowledge that while food banks do incredible work, they are not a complete solution to the problem of food insecurity. They are designed to help those experiencing the most severe food insecurity and to provide a stop-gap of up to 12 days' worth of emergency food a month. It's a short-term solution to a long-term problem.
Just as a good health-care system focuses on prevention of illness and promotion of good health to reduce emergency room visits, so too should a social safety net focus on ensuring no one gets to the point that they cannot afford food. You can't talk about a brighter future for food banking without talking about meaningful steps to reduce the number of people who need a food bank to begin with.
If Ontario Works is meant to be a safety net so people can get back on their feet, and the Ontario Disability Support Program is meant for people with long-term disabilities that limit their ability to support themselves, but both do not provide enough income to afford the basic necessities of life, like food, then it's clear they're not achieving their goals. We need to raise the rates to a level that people can survive on -- 1993 levels would be a good start.
We also need to plan for the future. Precarious work has become the new norm, with more than half of jobs in the GTHA being temporary, contract, or part-time. In 25 years, the relentless pace of automation may have replaced many of today's jobs with robots, and we don't know whether or not new jobs will replace them. We don't want to end up in a situation where even more people are out of work and in need of a food bank. Basic income is a potential solution to this, which is why we support the provincial government's pilot project.
Stuck between a rock and a hard place, they are turning to food banks to help make ends meet.
In response to this housing crisis, both the federal and provincial government have committed to strategies to make housing more affordable, but it remains to be seen whether or not these measures will have a meaningful impact on the amount of people who are precariously housed.
In the meantime, low-income Ontarians are facing rising costs on an increasingly-stretched budget, and bearing the burden of our political choices. Every day, in households all across this province, people are facing difficult choices: rent or food? Hydro or food? It's no surprise that, stuck between a rock and a hard place, they are turning to food banks to help make ends meet. And food banks will continue to exist to help others in their community for as long as they are needed.
Even though this particular need has been going on for a very long time, it does not mean that it is beyond our capacity to change it. We live in an incredibly prosperous province in a very wealthy country: we can afford to solve this problem.
But the kind of change that is needed to ensure that in 25 years, food banks aren't in the exact same place, can only come if we, as a province, work together to advocate for long-term change and the solutions that will eliminate both hunger and poverty in Ontario.
Follow HuffPost Canada Blogs on Facebook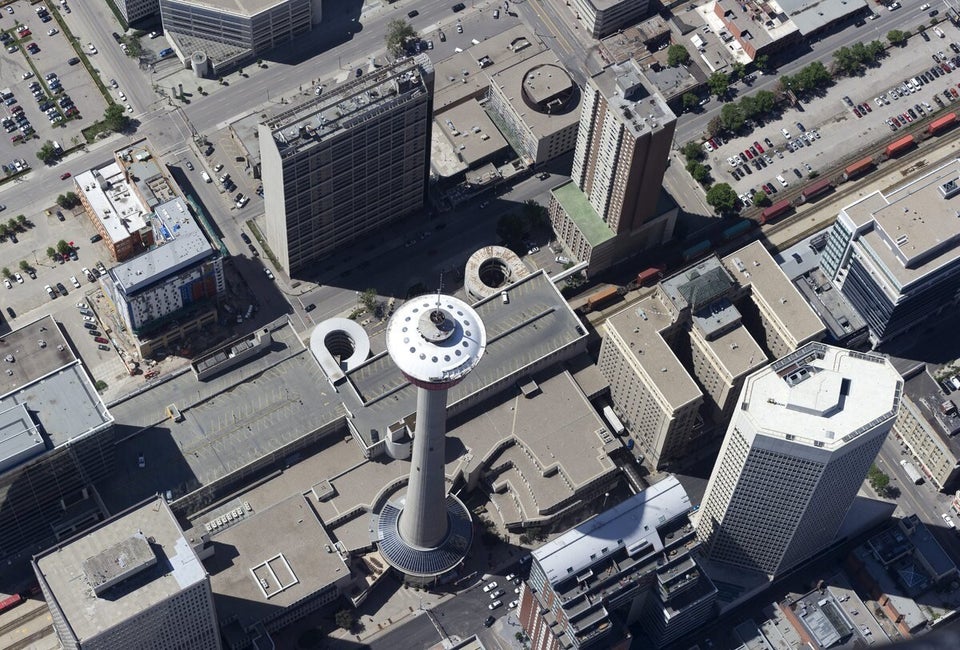 Best To Worst Poverty Rates In Canada