According to CCPA economist Kylie Thiessen, middle-skilled jobs are disappearing and are being replaced by both high-skilled and low-skilled jobs.
"More Ontarians are earning either below $30,000 per year or above $60,000 compared to 2000, while the share of workers earning between $30,000 and $60,000 (in 2011 constant dollars) has shrunk from 31 per cent in 2000 to 26.5 per cent in 2011," the report said.
Some of that has to do with the rapid erosion of manufacturing jobs, the report argues.
"At the turn of the century, manufacturing jobs made up more than 18 per cent of Ontario's labour market. By the end of 2013, after shedding 290,000 jobs over 13 years, the manufacturing sector represented only 11 per cent of the jobs in Ontario."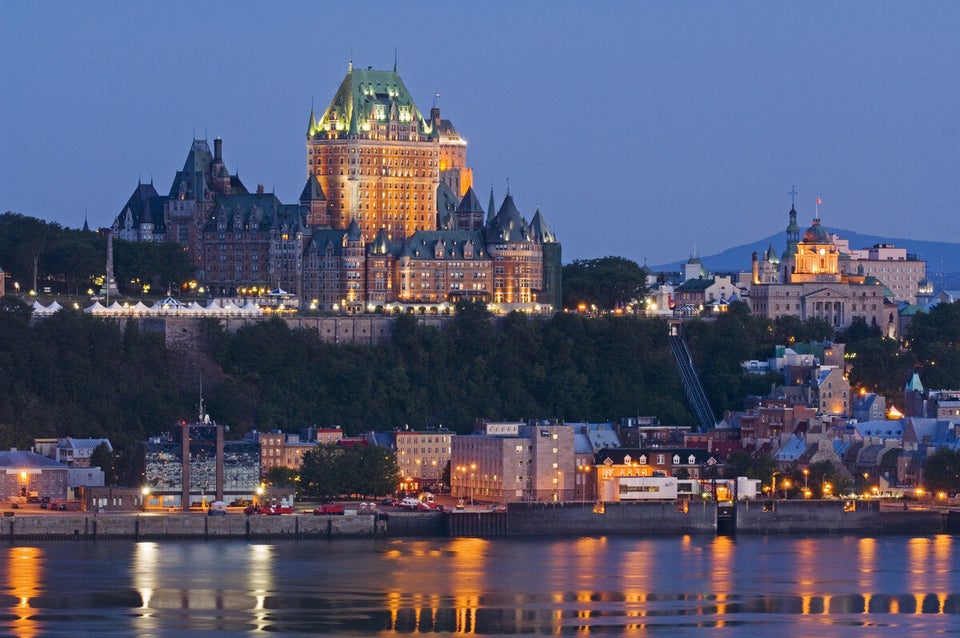 Best, Worst Places To Live In Canada, 2014
The big shift to part-time and temp work began long before the recession of 2008-09, the report notes, with those types of jobs outgrowing full-time jobs since the start of the century.
Service jobs and construction jobs -- the product of Ontario's ongoing housing boom -- have picked up the slack from manufacturing.
The report notes "a dramatic increase in service-related jobs and precarious work," with service jobs now accounting for 79 per cent of all jobs up from 73 per cent in 2000. In all, one million service jobs have been created in Ontario since the start of the century.
But the province still hasn't fully recovered from the recession. Because of population growth, Ontario would need another 270,000 jobs to get back to employment levels seen in 2008, before the recession.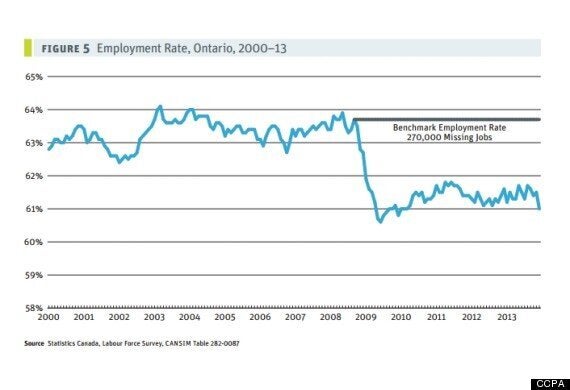 Ontarians are spending more time unemployed when they lose their jobs. The average duration of unemployment is now at 22 weeks, a 50-per-cent increase since 2009, the report says. Only Quebec has longer unemployment duration.
The province's ongoing housing boom has picked up some of the slack from disappearing manufacturing jobs, with some 140,000 new construction jobs created since 2000.
But about 55 per cent of those new jobs are in Toronto alone, highlighting the fact that inequality among regions is growing.
While job losses have been spread fairly evenly across the province, job gains have been concentrated in certain areas, such as Toronto, Ottawa, Kitchener-Waterloo and Barrie, which all saw more than 20-per-cent increases in jobs since 2000. Hamilton-Niagara, London, Windsor-Sarnia and northwestern Ontario have seen net job losses in that time.
The report said that government austerity at both the federal and provincial level has also contributed to lacklustre job growth in recent years.