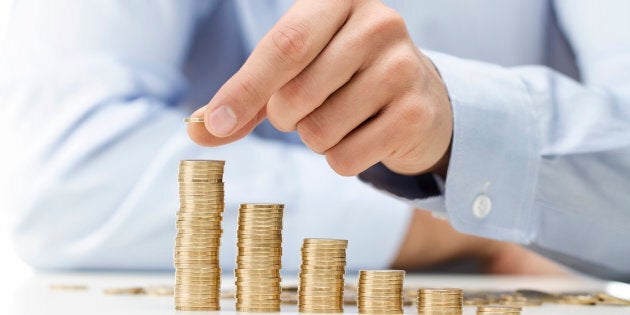 A majority of Ontario voters are in favour of the province's recent minimum wage increase, but opinion is split on its effect on the economy.
A Forum Research poll showed 62 per cent of Ontario voters said they approve of the provincial government increasing the minimum wage to $14 per hour.
Respondents who were most in favour of the increase included those aged 65+ (73 per cent), females (70 per cent), those living in Toronto (77 per cent), and Ontario Liberal supporters (91 per cent).
Unsurprisingly, lower earners in the $20,000-$40,000 income bracket were also among the most likely demographic to support the hike, with 74 per cent in favour. They were also likely to say the increase will have a positive effect on the economy (65 per cent).
Forum president Lorne Bozinoff said Ontarians "overwhelmingly" support the hike.
"And while slightly more feel the increased minimum wage will have a positive effect on the economy, than a negative one, the issue is clearly polarizing, particularly along partisan lines with a massive amount of Liberals saying the effect will be positive, and a majority of Progressive Conservatives saying it will be negative," Bozinoff said in a release.
In addition to Progressive Conservative voters (59 per cent), Ontario voters earning between $60,000-$100,000 were among the most likely to say the minimum wage increase will have a negative effect on the economy.
The results align with public opinion surveys conducted ahead of the wage increase, which took effect Jan. 1. Last December, the Angus Reid Institute found 60 per cent of Ontarians were in favour of a $15 minimum wage.
Forum Research conducted a telephone survey of 1022 randomly selected Ontario voters Jan. 11-13. Results based on the total sample are considered accurate +/- 3 per cent, 19 times out of 20.