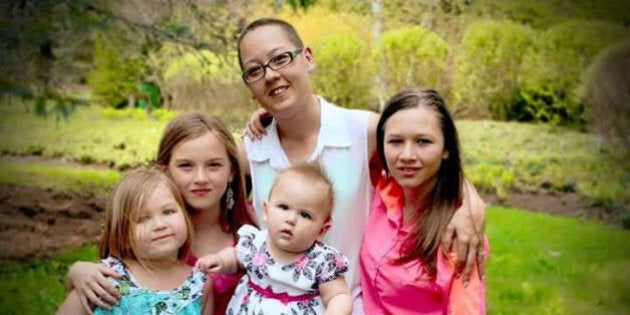 On Monday, Alicia Groot was horrified to find three, small worm-like bugs squirming right under her daughter's diaper.
"She was fussier than normal," recalls the Orillia, Ontario, mom who had just put her eight-month-old daughter, Sierra, down for a nap. Groot thought perhaps the pigtails in Sierra's hair were bothering her, so she went in to check.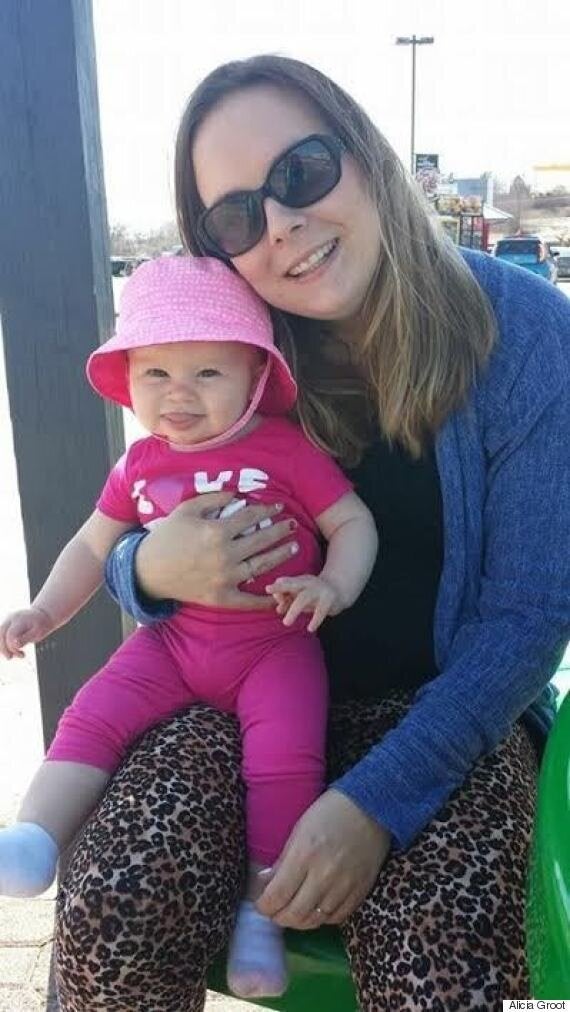 Groot found her baby girl sitting straight up in the crib, one of her pigtails unravelled, and the elastic nowhere to be found.
"I thought she might be sitting on it," Groot told The Huffington Post Canada. "So I picked her up and that's when I saw three of them." Thinking they might be bed bugs, Groot snapped some photos and posted them on Facebook "to see if any other moms knew what they were."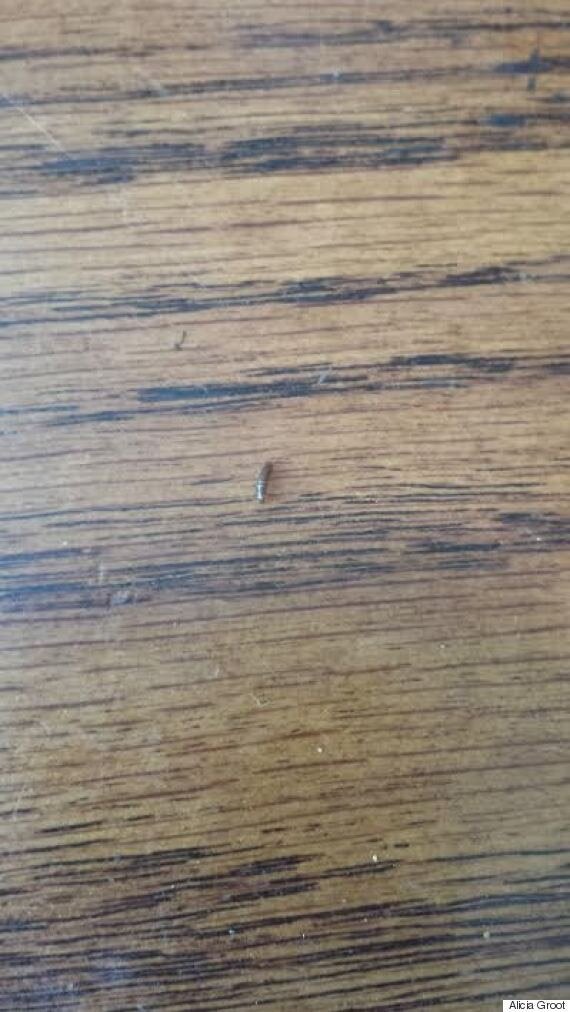 When Nikki Marshall, mother of four in nearby Innisfil, Ontario, saw Alicia's pictures, she instantly remembered a similar experience she and her husband had just four months prior.
During a regular diaper change, Marshall says her husband noticed a bug crawling around in their daughter Alee's diaper. "He actually thought it was a maggot," Marshall says.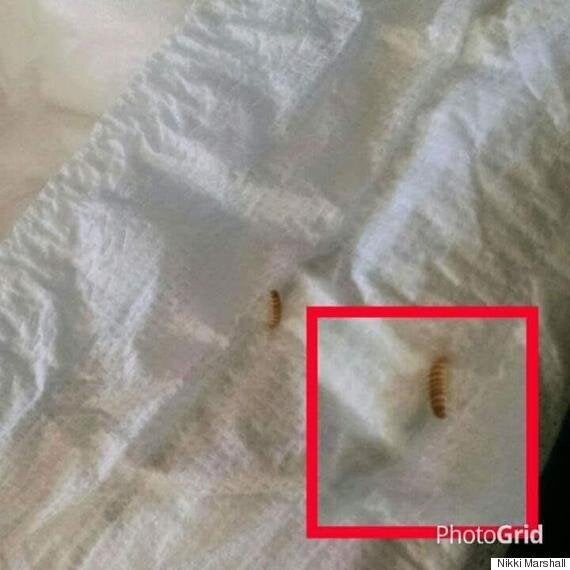 When they looked through the remaining Huggies' diaper box, Marshall says they found more of the squirming insects. The mom took pictures and brought one in a plastic bag to her doctor's office the next day -- along with her baby. The doctor advised her to notify Huggies right away, which she did.
After seeing Marshall's photos, Groot firmly believes the bugs came from Sierra's diaper. "I had just changed her diaper and they came from where she was sitting. It's the exact same bug that was in (Nikki's) picture for sure, 100 per cent."
Both Marshall and Groot say they were using Huggies size three diapers. Groot remembers purchasing the diapers at a Shopper's Drug Mart in Orillia in May, while Marshall says she purchased hers at Wal-Mart in January in Barrie, Ontario.
These aren't the first cases of insects allegedly being found in Huggies' diapers. In December 2014, the CBC reported a mother in Yellowknife contacted Health Canada after finding a "worm-like insect" in her baby's Huggies' diaper.
Kimberly-Clark, maker of Huggies brand diapers, gave the mom compensation in the form of a pre-paid credit card.
When contacted for this story, Kimberly-Clark Dallas headquarters spokesperson Bob Brand said: "If you would see the manufacturing process for a diaper you would realize it's almost impossible for an insect or a bug to survive that process... We certainly have seen complaints over the years. It's distressing if you're a mom or a consumer to discover that and we take it very seriously."
Brand says every complaint is investigated, however, the company couldn't in Marshall's case. Unfortunately, Marshall and her husband didn't keep the box with the product code. Groot has yet to file a complaint with Kimberly-Clark.
"We were disgusted, sad and freaked out," says Marshall. "Your emotions go through the roof, because you don't know what they are, you don't know if they got into your kids. No one has contacted me and said, 'This is what it is.'"
Marshall and Groot both plan to report their cases to Health Canada. In the meantime, Marshall says: "Always check your diapers."
Popular in the Community