On April 20, Ontario Premier Kathleen Wynne announced a suite of 16 measures designed to cool housing prices in the Golden Horseshoe. The jury is still out on whether these changes -- including a controversial foreign buyer tax and sweeping rent controls -- will create the intended market cooling they are trying to achieve. However, included is a consumer protection measure I believe is urgently needed -- a commitment to crack down on unethical practices in the real estate industry.
A focal point is the realtor practise of double-ending deals -- a transaction where one real estate agent represents both the buyer and seller, collecting commission for each side. These deals happen all the time in Ontario and are completely legal when both buyer and seller agree to the practise with just one extra signature during the sale process. In a seller's market that is experiencing rampant demand and annual 33-per-cent appreciation, such arrangements are a great disservice to sellers, and can also present grave disclosure and negotiating risk to buyers.
As a seller -- why limit the amount of potential buyer interest, and ultimately the profit, on your home sale?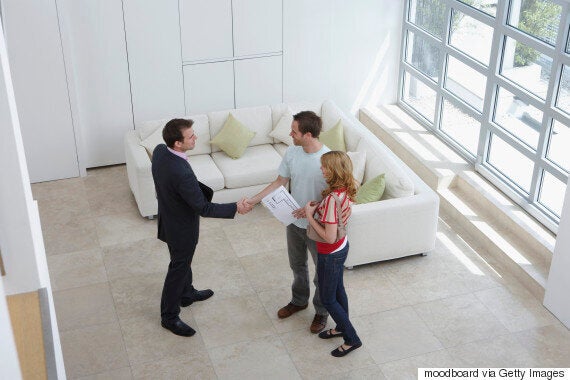 Double Ending is Never in the Client's Best Interest
It's clear the province's actions are in response to intense scrutiny following explosive media revelations last fall. In a CBC Marketplace report, six listing agents were captured on hidden camera making dubious promises to open house walk-ins. They claimed they could leverage insider information on other offers or "control the sale," guaranteeing the buyers would win the home purchase in exchange for representation. These claims are in direct violation of the Real Estate Council of Ontario's REBBA 2002 legislation, which ethically binds all real estate professionals to act in the best interest of our clients.
However, any agent working in the absolute best interest of their sellers would always put their home on the open market. One who instead coaxes their seller into going with a specific buyer without fully marketing the property, or once listed, actively cools demand to ensure their buyers' offer is highest, is acting unethically, with or without their client's agreement.
An All-or-Nothing Approach
It's not yet clear how the Ontario government intends to address these concerns. To date, it has been in consultations with several industry bodies, including the Ontario Real Estate Association, on how best to update RECO's legislation and raise the bar on professional standards.
However, to truly see effective change, I believe they must commit to an all-in approach: Agents -- including those that are on the same team -- who have any monetary connection to the sale whatsoever should not be able to represent both the buyer and seller of a property. Ever. Anything less than a blanket restriction on multiple representation is not enough. It will be too logistically difficult to enforce otherwise, and a consistent approach is needed to effectively protect consumers.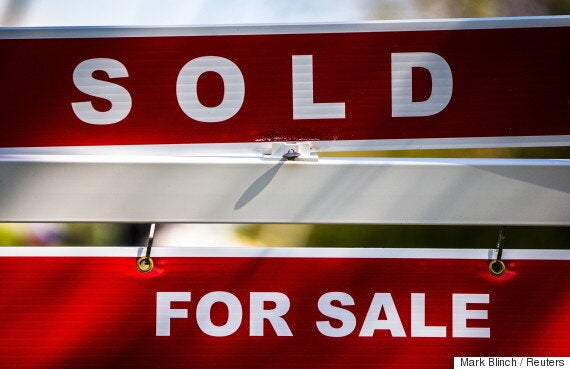 How to Spot a Double-Ended Deal
It's also important for sellers to be educated on the signs their agent may be double-ending their deal without their knowledge:
"Exclusive" Listings: Spreading the word about an upcoming listing prior to going live to market is a great opportunity to build demand for a property. However -- when a listing agent offers to discount the total commission payable if they sell it to their network buyers prior to hitting the market -- the agent is the real winner. By "saving" one to two per cent on the cost of total commission, the seller loses access to the thousands of buyers in the open market -- and potentially hundreds of thousands of dollars.
Poor photography: Having bad or non-existent photos on the home's MLS listing limits viewing bookings and online traffic, making open house walk-ins or sign calls the most prominent way showings are booked. Less interest garnered up front makes it easier for a listing agent to position a buyer client of their choice.
Lack of communication with other agents: A listing agent should always be openly collaborative and forthcoming with agents representing other buyers, and willing to provide them with whatever information they need to formulate an offer. An agent who doesn't return phone calls or is hesitant to provide info may be trying to dissuade growing interest in the property. It is shocking how difficult it can be to get ahold of many listing agents in order to show or make an offer on their listings.
Presenting their own offer last during offer presentations: Be wary of an agent who pushes for "one-and-done" offers and presents their own clients' offer last. Whether one and done or multiple rounds during a bidding war -- the clients represented by a listing agent should not be given the opportunity to decide when the offers are done -- the sellers should.
Not revealing their involvement to other agents: When there are multiple interested buyers most agents will put forth a competitive offer -- but they're less inclined to do so if they think they're the only ones in the game. Keeping their stake a secret gives the double agent the chance to make an offer without engaging the other in competition.
Follow HuffPost Canada Blogs on Facebook