Ontario's fiscal update, released in lieu of the 2020 budget amid the COVID-19 pandemic, contains good news for those with student loans.
The province will temporarily defer loan payments and interest accrual for six months for students borrowing through the Ontario Student Assistance Program (OSAP).
The changes will come into effect March 30 and last until Sept. 30.
The province said in its action plan that its measures were "in coordination with the federal government's measures, leaving more money in the pockets of student borrowers."
The temporary payment suspension will be automatic, so borrowers don't need to apply for it.
People can still make one-time payments through their online account or online banking if they want to repay their loan faster, a spokesperson for the Ministry of Colleges and Universities said.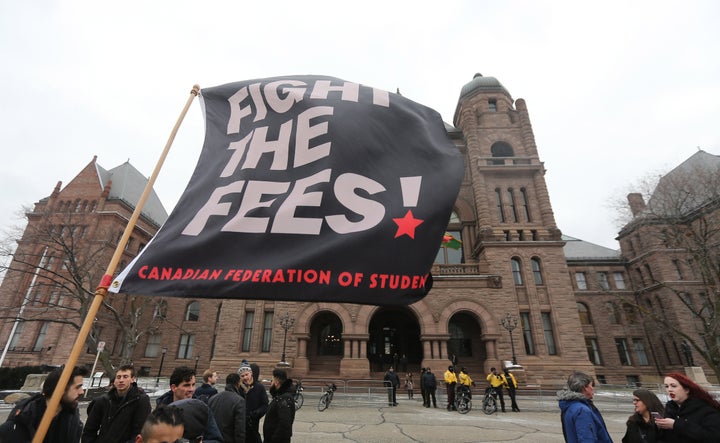 Kayla Weiler, Ontario representative for the CFS, said in a statement the organization is glad the province has listened to students in deferring loan repayments through September.
However, she added that students need more support during COVID-19, including housing security and the suspension of rent payments, as well as giving international students access to health care through the Ontario Health Insurance Plan, for which they are currently not eligible.
The Ontario Undergraduate Student Alliance (OUSA) released a statement saying it was thankful the government's action plan included the six-month moratorium.
"This will help ensure that graduates entering an uncertain economic period have the time and support they need to find high-quality employment before they have to repay their loans," the statement read.
The OUSA also said it will continue to advocate for a two-year, interest-free grace period for all students graduating in 2020.
In 2019, the Ontario government announced sweeping changes to OSAP. This included cutting the "free tuition" measure introduced by the previous Liberal government, which gave low-income students funding to cover tuition in the form of a grant. Under the Conservative government's changes, at least 10 per cent of a student's assistance had to be in the form of a loan.