We know tallying up and announcing the result of most political party leadership races can take up oh, several hours. But little did Ontario's Progressive Conservatives know the adventure awaiting them at the Hilton Convention Centre in Markham, Ont. on Saturday.
The hours of their lives they'd never get back!
It all started with a speech by someone super-relevant who could really get Ontario conservatives excited: Jason Kenney, the leader of Alberta's United Conservative Party.
Then, interim leader Vic Fedeli gave a rousing cry for unity in the party, ending his speech with a heads up that the bar was open.
Various news outlets reported that the four leadership candidates, Christine Elliott Doug Ford, Caroline Mulroney and Tanya Granic Allen were set to take the stage at 3 p.m.
Time ticked away. Candy Crush, anybody?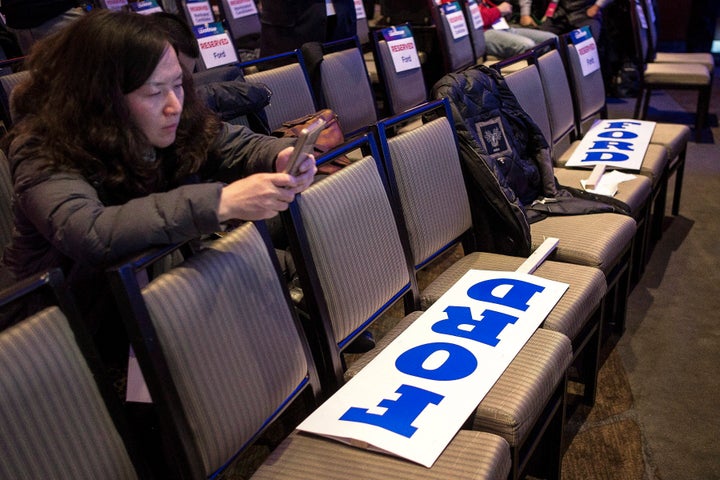 Some said Christine Elliott and Doug Ford were locked in a room together.
Others said Elliott had left the convention centre.
Some said Elliott was still in the building.
Reporters were parched and hungry.
A CP24 reporter said a wedding was supposed to happen at 5 p.m. in the same venue.
And then! Doug Ford emerged from the green room, smiling. Doug Ford's wife later emerged from the green room, not smiling. Alas, seems like it was a bathroom break.
WHAT, CBC WENT FOR IT AND DECLARED A WINNER (unofficially and based on sources).
WAIT. Was CBC in fact wrong?
5 p.m. passed. There was no wedding, reported TVO. What a red herring.
Still no word from PC party officials.
A CP24 host suggested that people might just want to go up the road to the Kelsey's and get something to eat. (Editor's note: Lady, nobody ever wants to go up to Kelsey's.)
The crowd's hopes surged with sight of a podium!
Caucus chair Lisa Thompson took the stage at 6:30, full of energy.
"You've all been watching Twitter, you know what's going on," she said. Then she told the crowd to wait for 30 more minutes to hear from organizing chair Hartley Lefton.
An announcement to announce there would be a wait for another announcement.
BOOOOOOOO, said the crowd.
Fifty minutes later, Lefton appeared onstage with Thompson. U.S. band Portugal, the Man is playing in the background.
Everyone got kicked out because the party only booked the room until 7 p.m.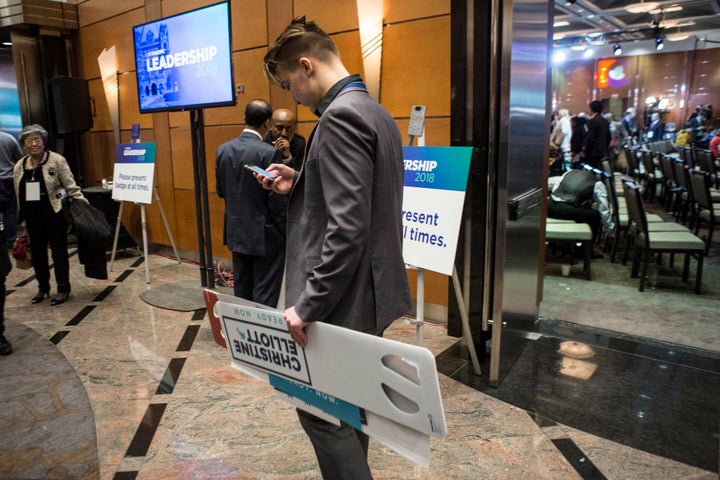 Even you, victory balloons. Go home.
BUT THEN, A PLOT TWIST. At 7:53 p.m., new hope from CBC Queen's Park reporter Mike Crawley.
(It wasn't five minutes.) At 10 p.m.:
Well, congrats, Doug Ford on officially being named the new Ontario PC leader in a very clear, exciting, concise fashion.
And now we all sleep for a million sleeps.