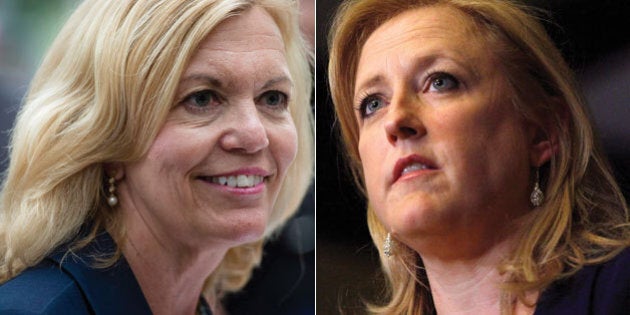 In the race to replace Tim Hudak as the next leader of the Ontario Progressive Conservatives, obscurity could be the greatest opponent likely candidates will face.
A poll by Forum Research published by the Toronto Star this week measured Ontarians' awareness and approval of some prospective candidates. It showed that with the exception of Christine Elliott, the only declared candidate, a majority of Ontarians had not heard of those likely to throw their hats into the ring.
Three names stood out from the pack. Along with Elliott, at least 43 per cent of all Ontarians and a majority of PC supporters had heard of Lisa MacLeod, MPP for an Ottawa area riding, and Lisa Raitt, a current federal cabinet minister. While MacLeod's interest in joining the race is well known, Raitt has not said anything suggesting she is mulling a run. However, she has not denied it either.
Of those who had heard of Elliott, 50 per cent said they approved of her and 26 per cent said they did not. That was a higher rating than any of the other candidates listed by Forum. But a more revealing way to look at the numbers would be to calculate each candidate's approval rating among the entire population.
When that is done, we see Elliott's approval rating is about 27 per cent among all Ontarians, with 14 per cent disapproving. Fully 60 per cent of Ontarians either have not heard of Elliott or do not know enough about her to have an opinion.
By this measure, next on the list is MacLeod, with an approval rating of 18 per cent and a disapproval rating of 15 per cent. About 68 per cent of Ontarians shrug their shoulders at the mention of her name.
Raitt has slightly higher levels of recognition with 64 per cent either not having heard of her or not having an opinion, but her approval rating — at 16 per cent — is lower than her disapproval rating of 21 per cent. Her role with the federal government appears to have hurt her standing.
Along with these three women, Forum included the names of three men who have all made it clear they are eyeing the leadership. They are MPPs Vic Fedeli and Monte McNaughton, and federal MP Patrick Brown.
There is little to separate these three. The proportion of Ontarians who said they had not heard of or had no opinion of Fedeli stood at around 79 per cent, with that increasing to 81 per cent for McNaughton and 83 per cent for Brown. Their respective approval and disapproval ratings were all around 10 per cent, give or take a point or two.
But the race will be decided by members of the PC Party, not the general public. While no poll of these members is possible, a useful proxy might be the opinions of PC supporters. Here again, we see that Elliott, MacLeod, and Raitt lead.
Still, a majority of PC supporters had either not heard of these three or did not have an opinion of them: 54 per cent for Elliott, 55 per cent for MacLeod, and 56 per cent for Raitt. Elliott had the highest approval rating at 45 per cent, against 35 per cent for MacLeod and 32 per cent for Raitt. Only nine per cent of PC supporters said they disapproved of Elliott, a past leadership candidate and widow of former federal finance minister Jim Flaherty.
The three men did not do much better among PC supporters, with between 73 and 80 per cent not recognizing their names or having no opinion of them. Their approval ratings stood at between 15 and 19 per cent, well behind the three women.
Every prospective candidate to replace Hudak will have their work cut out to become better known among Ontarians. They will have four years to do so before the next election. But the leadership race will come to a close much sooner, and most Ontarians may know little about whoever wins it.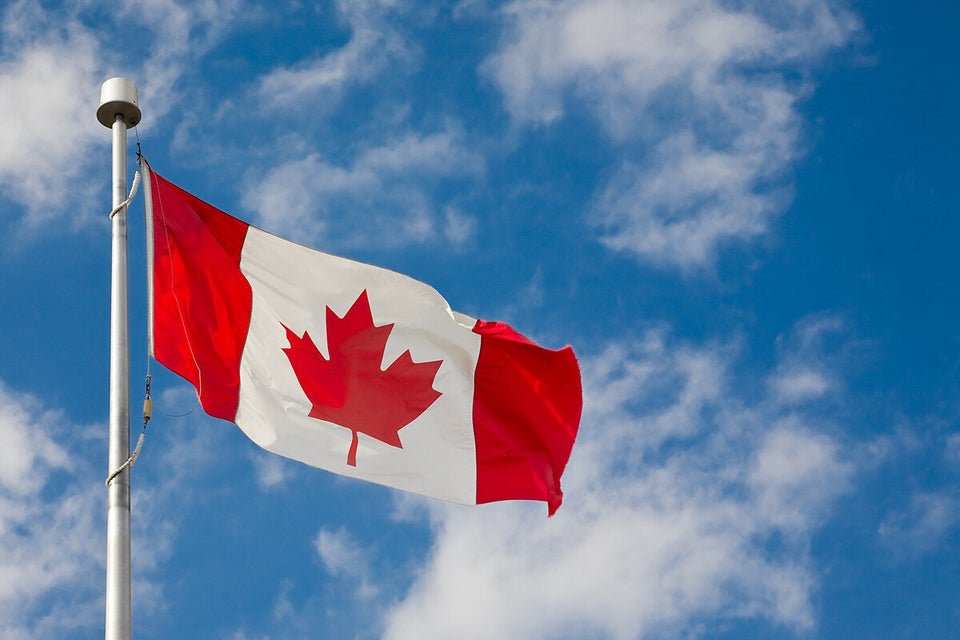 Least, Most Popular Premiers (June, 2014)
Éric Grenier taps The Pulse of federal and regional politics for Huffington Post Canada readers every week. Grenier is the author of ThreeHundredEight.com, covering Canadian politics, polls and electoral projections.

Popular in the Community