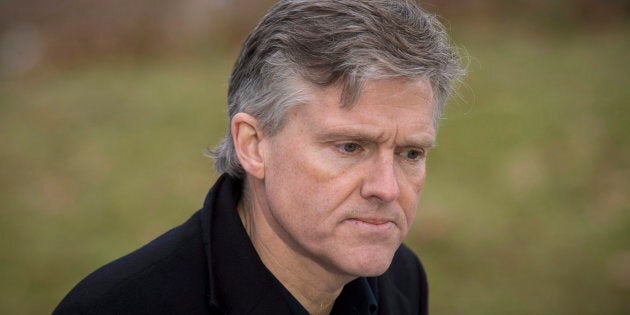 TORONTO—Ontario's Progressive Conservatives will make some companies pay if they emit too many greenhouse gases, but the government won't call it a tax.
The government's new climate strategy, which was announced Thursday and replaces the previous Liberal government's cap-and-trade program, includes "emission performance standards" for large carbon emitters that will see companies charged if they exceed emissions levels set by the government.
"They're adopting the federal carbon tax for industries," Ontario's environmental commissioner Dianne Saxe told HuffPost Canada. "This is the right thing to do. The only thing that's wrong is pretending that it's not what it is."
Prime Minister Justin Trudeau has promised to impose his government's carbon tax on any province that does not have a price of its own on Jan. 1, 2019.
Watch the prime minister announce details of federal carbon price:
The federal carbon tax plan has two parts: a fuel charge and an output-based pricing system (OBPS), which lets industries pay for greenhouse gas emissions that exceed a certain limit. Companies that pay through the OBPS are exempt from paying the fuel charge.
And those that pay through Ontario's scheme won't have to pay under Trudeau's plan, Saxe said.
Ontario's new plan suggests the government will emulate Saskatchewan's "output-based performance system." It's similar to Canada's system and uses the same acronym (OBPS) — but the name doesn't include the word "pricing."
Saskatchewan's OBPS is the same thing as Canada's, Saxe said, despite the slightly different name. The province's Premier Scott Moe has been one of Ontario Premier Doug Ford's allies in his fight against a federal carbon price.
"You can be for manufacturing jobs, or you can be for the carbon tax. But you can't be for both," Ford said.
Ontario's Environment Minister Rod Phillips insisted that his plan did not include a carbon tax when he introduced it.
The "made-in-Ontario" plan will protect resources and help families prepare for the impacts of climate change, Phillips said at a conservation area in Nobleton, Ont. on Thursday.
"And importantly, we will do this without imposing a carbon tax or otherwise making life unaffordable."
'Tough but fair'
Ontario's plan is to reduce emissions without a "blanket carbon tax," a spokesperson for the Ministry of the Environment clarified by email.
"We plan to regulate large emitters with a system that is tough but fair, cost-effective and flexible to the needs and circumstances of our province," Gary Wheeler told HuffPost Canada. Specific details will be worked out with stakeholders.
The plan promises that Ontario will reduce its emissions to 30 per cent below 2005 levels by 2030, Phillips said. Ontario's current emissions are already 22 per cent under those levels.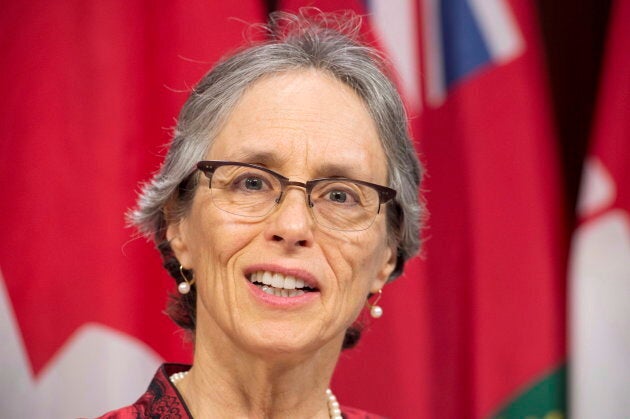 "The plan is weak," Commissioner Saxe said. "It's a plan to do not very much."
The carbon pricing component, which Saxe commended as one of the best parts of the plan, will only apply to about one-sixth of Ontario's emissions. It only targets industries where emissions are already falling, she said.
The PCs announced in November that Saxe's office will cease to be independent and will be absorbed by the auditor general in 2019. Finance Minister Vic Fedeli said the move would save money without costing any of Saxe's 28 staff members their job. He refused to explain how that was possible.
Saxe said she hasn't received any further details.
"The auditor general and I are going into an arranged marriage," she said. "And no one will tell us when the wedding is."
This story has been updated with comment from the Ministry of the Environment, Conservation and Parks.
Popular in the Community