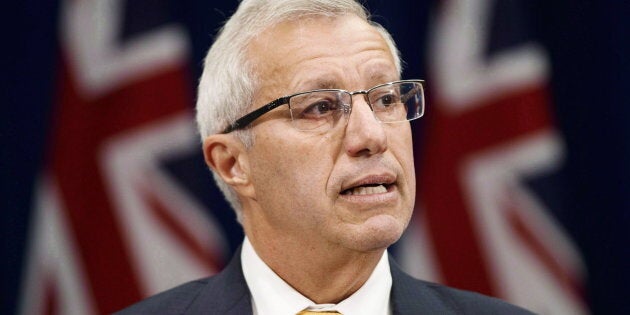 After almost a quarter century, the office of Ontario's environmental commissioner is no more.
Premier Doug Ford's government announced that those duties would be absorbed by the Auditor General's office. It's unclear whether the commissioner, Dianne Saxe, and her staff will lose their jobs.
The move was announced in the Progressive Conservatives' Fall Economic Statement, released Thursday at Queen's Park.
"It will be up to the ... Auditor General now to staff up," Finance Minister Vic Fedeli told reporters Thursday. He did not directly answer questions about the employment status of the employees.
Watch Minister Vic Fedeli's comments on the economic statement:
The commissioner's office has existed for 24 years. It's tasked with reporting on the province's progress on energy efficiency and emissions reductions.
At a press conference in September, the commissioner was critical of the Ford government's move to scrap cap-and-trade, the previous Liberal government's pollution pricing law.
"We had a climate law and programs that were working. Now we don't," Saxe said at the time. "We're going to get farther and farther from where we need to be, just as climate change begins to really punish the people of Ontario."
She said that cap-and-trade helped 550 organizations become more energy efficient, and that Ontario's hospitals were on track to save $60 million a year in hydro costs, thanks to the program.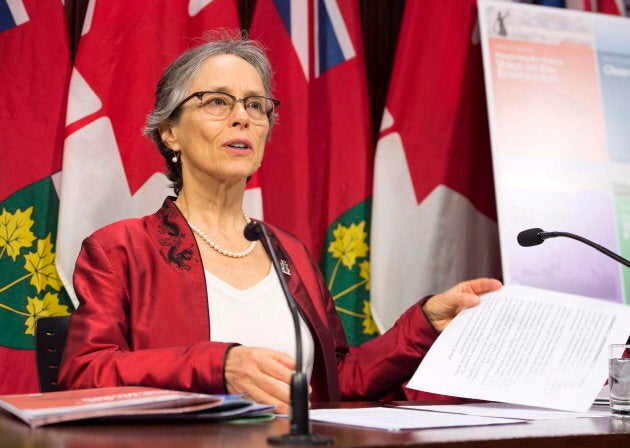 At the time, reporters asked if she was worried the new government would eliminate her job.
She said that her five-year contract wasn't up until December 2020, and that she could only be terminated with cause.
Saxe was unavailable to comment Thursday.
Her communications manager, Ann Lehman-Allison, told HuffPost Canada that the team was working to understand any legislative changes that affect their work.
"We continue to champion Ontarians' environmental rights and provide people with the information they need about government decisions that significantly affect the environment in their neighbourhoods and across the province," she said by email on Thursday.
Popular in the Community