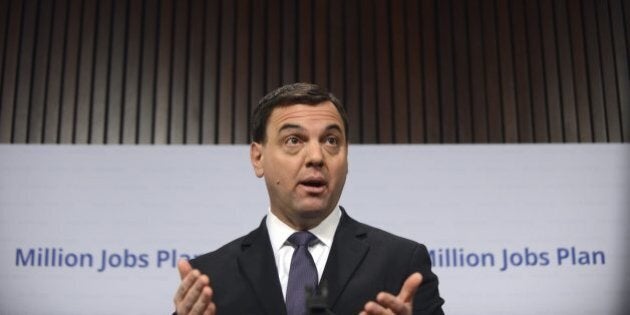 Tim Hudak's Ontario Tories are polling at their lowest level in more than a decade, a new survey suggests.
But that does not mean Kathleen Wynne can count on winning a majority government in the next election.
The Nanos survey, conducted via telephone and interviewing 500 Ontarians between January 17-20, found Ontario Liberals leading with 36 per cent support, compared to 28 per cent for the Progressive Conservatives and 27 per cent for Andrea Horwath's New Democrats. The Greens trailed with eight per cent support.
According to Nanos' tracking chart, which runs all the way back to 2001, this is the lowest the Ontario PCs have been since at least that time.
One of the reasons for the Tories' lacklustre numbers is their low support among women. While the party is polling well among men — tied with Liberals — the PCs have only 22 per cent support among women, putting them 14 points behind the governing party.
Tories are also trailing among voters aged 40 or over — the cohort that is most likely to tramp out to the polls in large numbers on election day.
Hudak's own personal numbers are also contributing to the malaise of the PCs. Nanos' leadership index, which is a combination of results concerning trustworthiness, competence, and vision, put Hudak at just 49 points. In other words, he averaged 16 per cent across these three questions. That was behind Horwath, at 55 points, and Wynne, who topped the list at 71 points.
The premier's advantage was primarily on the question of competence: 27 per cent of Ontarians said she was the most competent party leader, compared to 17 per cent for Horwath and just 16 per cent for Hudak.
But Liberals are still polling below where they stood on election night in 2011. Only the NDP and the Greens have made gains since that vote, and the increase in support for New Democrats puts a majority in doubt for the Liberals. However, they could manage to pull it off.
That is, if an election does occur.
Progressive Conservatives seem keen on a campaign, as they have been since before Wynne became Liberal leader. They likely feel that in the pressure cooker of a month-long campaign, the more experienced Hudak will outperform Wynne, who may be liable to lose voters to the NDP.
The Tories' top issue, jobs and the economy, did rank as the second-most important one for Ontarians, at 17 per cent. Healthcare was just ahead at 19 per cent, a topic that no party has honed in on.
However, the gas plant scandal may not be the vote-driver Tories hope it will be. Though it has undoubtedly coloured the perception of Liberals and plays a role in their in ability to do better than Dalton McGuinty did in 2011, only six per cent of Ontarians named it as their top issue.
Will these numbers ward off a new election in Ontario? It is difficult to imagine the Tories supporting the next budget Liberals put forward, no matter what is in it. They have long said that what Ontario needs is a new government.
For Horwath and the NDP, they have the potential to increase the size of their caucus in a new vote, and Liberals may be less willing to meet any of their demands than they were in 2013, just months after Wynne took office.
That said, no party leader should feel they have a lock on gains in the next election. Polls in Ontario have not all been in agreement, and recent campaigns have demonstrated just how much opinions can change on the hustings.
An election is still a gamble for everyone, but this poll indicates the table may be tilted towards the Ontario Liberals.
Éric Grenier taps The Pulse of federal and regional politics for Huffington Post Canada readers every week. Grenier is the author of ThreeHundredEight.com, covering Canadian politics, polls and electoral projections. You can pre-order his eBook, "Tapping into the Pulse", a retrospective of polling in 2013, here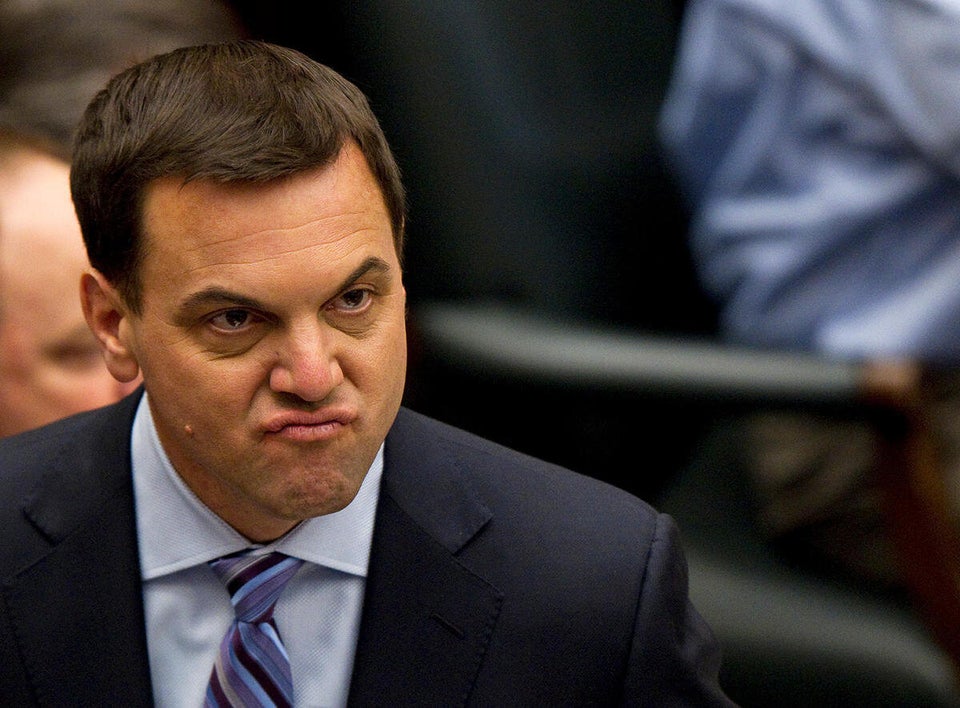 The Many Faces of Tim Hudak
Popular in the Community