Like many of my colleagues who became rural family physicians, I started out with idealistic dreams about practicing comprehensive primary care, sometimes known as "cradle to grave" medicine. In particular I enjoyed caring for pregnant patients, so I did additional post-residency training in obstetrics to polish my skills in the art and science of catching babies.
Unfortunately, I only used those skills for a short time as a travelling locum doctor. When I settled down into a general family practice in south east Ontario, I learned that my local hospital no longer provided obstetrical care. As I factored in the hit my office practice would take if I had to travel long distances to one of the larger regional centres where babies were born, I realized I would have to chose one or the other.
I am one of a large number of physicians who have been forced to choose between office work and certain types of hospital work because the latter is no longer close and accessible. The number of family physicians attending deliveries has been in decline for a long time, and accessibility is a key reason.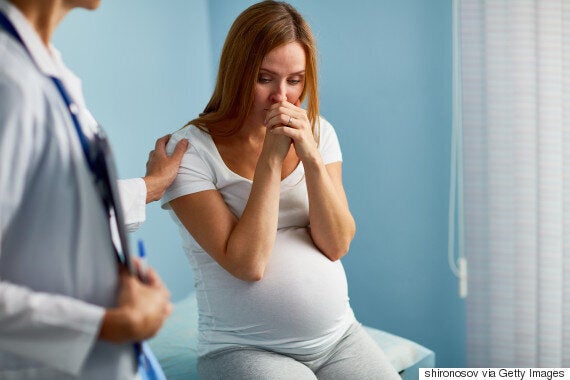 Concentrating all deliveries in mid-sized towns and cities effectively shuts rural family doctors out of the process. Likewise it denies rural patients the opportunity to have their own family doctor be a part of their labour, something that used to be standard. As well, a long drive while in labour can be a difficult experience, to say nothing of the increased risks of delivering on the side of the highway. It can be hard to imagine for an urban dweller living a few kilometers from the nearest hospital, but in the country driving 45 minutes or more while in labour is not uncommon.
Go back a few decades and every small hospital in this province provided a full range of services: obstetrics, surgery, acute inpatient and emergency care. These small hospitals were primarily run by local family doctors with varying degrees of specialist support. More and more, however, services in smaller hospitals are being packed up and sent to the larger urban centres. Why is this happening?
The first step is often a merger between hospitals, which gets presented as an efficiency because departments will be unified under a single management, thereby trimming costs. The steep downside is that when the next budget crunch rolls around, consolidating services in the hospital that sees more people per year seems to make sense. So small hospitals have departments like obstetrics and acute medicine moved off site to the city. The unavoidable fact is that the further you are from a dense urban metropolis, the more expensive it is to provide you with any public service, not just health care. But follow this chain of logic all the way down and soon you've stranded entire rural communities in the name of efficiency.
It's also often argued that services are less safely done out in the rural periphery, where volumes can be low and doctors less familiar with certain specialized procedures. This is a far more complex issue than it seems, however, and we need to be painfully specific about which procedures, where, why and what the trade-offs are of having patients travel to a higher volume hospital. The data is not clear that patients benefit when services are removed from their communities due to "low volume" provision by rural family doctors. It should not be a blanket argument for taking services out of a rural hospital.
Patients from small communities often find it enormously stressful being far from home in a large and busy hospital. Not only will the health care providers around them be unfamiliar, but they are less likely to have the support of visiting family if the distance from home is great. After discharge, patients often need to return to the city to see their specialist for follow-up appointments, and again the drive can be very difficult. Travelling a long way to access medical care can negatively impact health outcomes. Recently, new evidence showed that Northern Ontarians have poorer health than Southern Ontarians. The reasons for this are complex and multi-factorial, but the movement of services out of rural communities is a major contributor.
The 2.6 million Ontarians who live in small towns deserve more than longer and longer drives to access health care.
A study from 10 years ago found that for every 10 km of additional travel to the nearest emergency department, mortality from life-threatening conditions (like a heart attack) increased by one per cent. Geographically, Canada is a huge country where the distances between hospitals can be vast, so it matters a lot when we suddenly double the distance an ambulance has to drive by closing an emergency department.
In the nearby hospital where I work, the community has been concerned for years that the emergency department will be downgraded to an urgent care centre. This means an end to 24 hour/day operation and no more accepting patients brought in by ambulance. This particular hospital has suffered the loss of many important services in the past several years. The community has been pushing back hard against the slow degradation of its hospital, causing even Minister Hoskins to sit up and take notice. Recently, Hoskins "paused" a plan to shut down all surgeries so as to allow for greater study on the impacts.
I have great admiration for this organization of community members loudly telling the Ministry of Health a truth they don't want to hear: our small hospitals are not simply a buffet of services to be cherry picked and shipped off to the city. The 2.6 million Ontarians who live in small towns deserve more than longer and longer drives to access health care.
Cuts to Ontario's hospitals are the worst in Canada and this disproportionately affects rural populations. These populations are now fighting back, speaking out against the gutting of their local hospitals. And since the downstream effects of greater patient load on urban hospitals has consequences province-wide, we ALL need to fight to restore rural health care. There's too much at stake not to.
Follow HuffPost Canada Blogs on Facebook