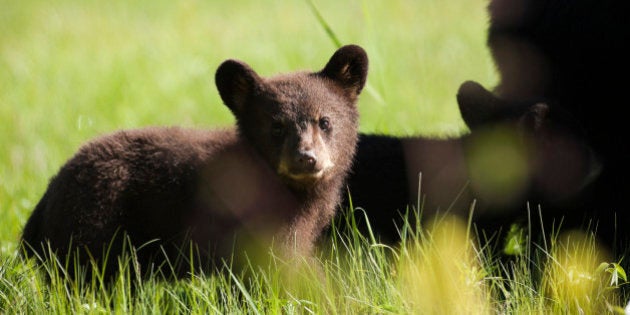 The Environmental Commissioner of Ontario (ECO) released its annual report this week, and it levels some harsh criticism at the Ontario Ministry of Natural Resources and Forestry (MNRF), particularly regarding the province's recently-ended spring bear hunt pilot project.
Entitled "Small Things Matter" (and -- appropriately -- picturing a black bear cub on the cover) the report is highly critical of the implementation and evaluation of the spring bear hunt pilot project. It charges that the ministry acted with incomplete information on the annual bear harvest; ignored its own research that called into question the utility and justification of the pilot project; and disregarded the existing advice of a committee created to review the nuisance bear issue.
At the same time, the ECO report notes that the province has cut back on activities that are known to reduce human-bear conflicts, such as the Bear Wise public education program, even though there remains significant room for improvement in reducing bear attractants such as garbage in many communities.
Ontario cancelled the annual spring hunt for black bears in 1999 in response to concerns over orphaned cubs starving to death. In response to an increase in complaints of human-bear conflicts, an independent Nuisance Bear Review Committee was created. Their 2003 report found that increased nuisance bear activity was not related to the cancellation of the spring hunt, but rather to the periodic scarcity of natural foods. The committee also found that over half of nuisance bear complaints reviewed involved the presence of garbage, barbecues, or grease -- attractants considered easy to remove.
The committee concluded that "there was no evidence that spring harvest reduced nuisance bear activity," and recommended a number of ways that the MNRF could reduce human-bear conflicts, such encouraging the removal of bear attractants. Further research by MNRF scientists and staff also "found no significant correlations between harvest and subsequent [human-bear conflicts]" and that "removing more bears did not reduce subsequent conflict."
Despite these conclusions, Ontario decided in 2014 to introduce a two-year pilot project to reinstate a spring black bear hunt in several northern communities. The Ministry's stated purpose for this re-instatement was to reduce human-bear conflicts and improve public safety.
In bringing back the hunt, the MNRF also ignored suggestions from the Nuisance Bear Review Committee that any spring bear hunt should have several limitations, including prohibiting the killing of females, mandatory hunter training, prohibiting the use of dogs and timing hunting seasons to reduce females' vulnerability. Instead, the pilot project required only that hunters report on their activities -- a requirement that was met only 41 to 45 per cent compliance.
The ECO report also notes the ministry's failure to collect data on several critical factors during the pilot project, including natural food abundance, garbage availability, human behaviour and changes to the ministry's management regime. With incomplete information from the pilot project, it is now impossible for the government of Ontario to conduct an effective evaluation of the pilot project, assess the impact of the hunt on the black bear population and make informed decisions for future hunts.
Shockingly, the ECO report comes just days after Ontario proposed expanding the spring bear hunt for five more years to all management units with a fall bear hunt, and allowing non-resident hunters to take part. The province is once again claiming -- with no supporting evidence -- that the program will address concerns about human-bear conflicts.
On the contrary, scientists note that "given the variation in natural foods, [bear hunting] is unlikely to prevent elevated levels of [human-bear conflicts] in years of food shortage unless it maintains bears at low densities -- an objective that might conflict with maintaining viable populations."
Killing more bears is not going to reduce human-bear conflicts. A far better strategy would be to identify the specific causes of these conflicts (such as reducing availability of attractants) and focus on solutions that address them. Killing more bears will do little to reduce nuisance bears while municipalities continue to allow residents to leave plastic bags of garbage overnight at curbside.
Reducing attractants and learning to live with black bears is the solution -- not the expansion of a poorly monitored, scientifically unsupported and inhumane spring bear hunt.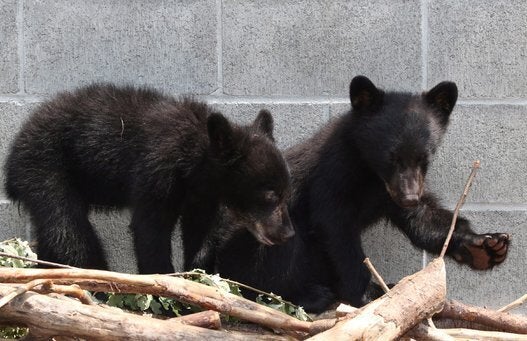 Orphaned Black Bear Cubs, July 2015